An authentic American diner that looks like an antique toy box ZUMI CAFÉ (Aragusuku, Ginowan City)
The owner, whose husband was a former US Marine, opened the restaruant after collecting American kitchenware and interior items that were cherished long ago. "ZUMI CAFE" was opened with the desire to establish a restaurant in which traditional cooking and American kitchenware interior were favorably combined.
Collecting miscellaneous antique goods was a hobby of the owner who is from Miyako island (a remote island of Okinawa). The goods please the American customers as they say that they remind them of their grandmother 's house. "I think that it is good to have items that I believe are nostalgic in the eyes of American customers," said the owner with a smile.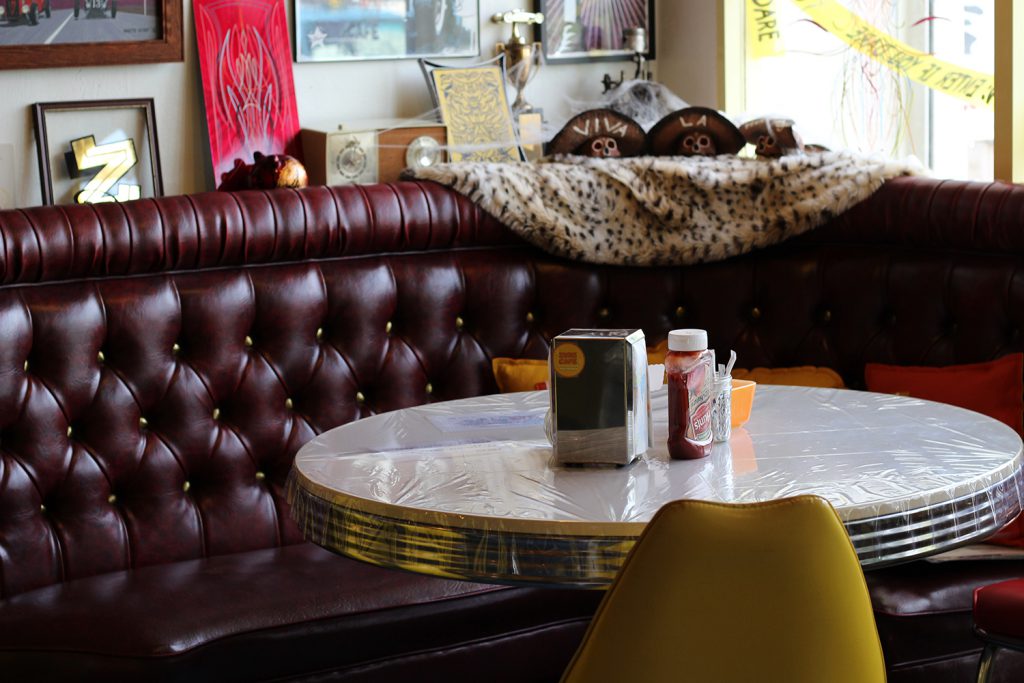 Not only is the shop decorated with pretty cute feminine items; there are also cool items containing designs of cars and motorcycles. This is the owner's husband selection too. Since the space is not too feminine, the atmosphere is appropriate even for businesmen.
Reproduced by inheriting the traditional recipe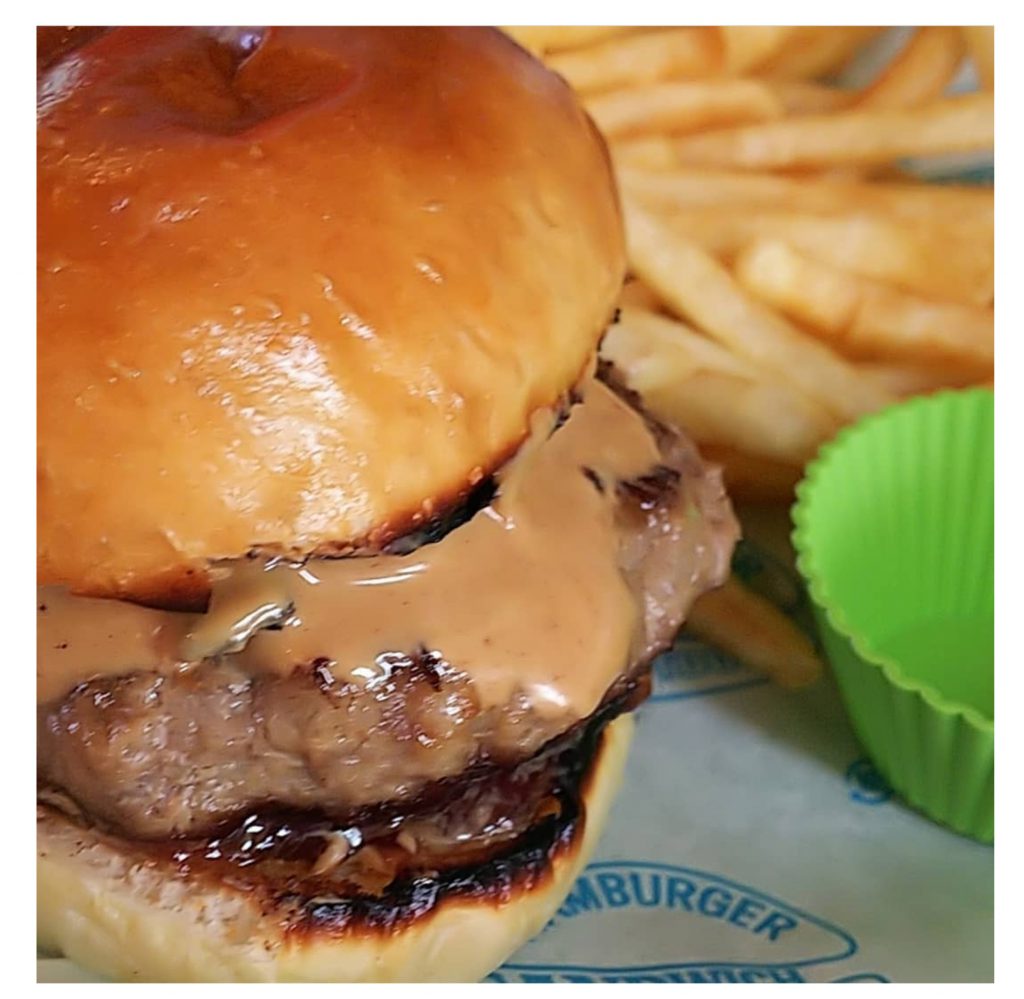 The most popular dish on our menu is the "ZUMI Burger with soup or drink (750 yen)." The combination of peanut butter and strawberry jam make for the ideal burger. While knowing about the authentic pancakes with maple syrup and bacon, we rearrange them using peanut butter, which Okinawan people love. We created a balance between sweetness and the salty taste of the hamburger steak.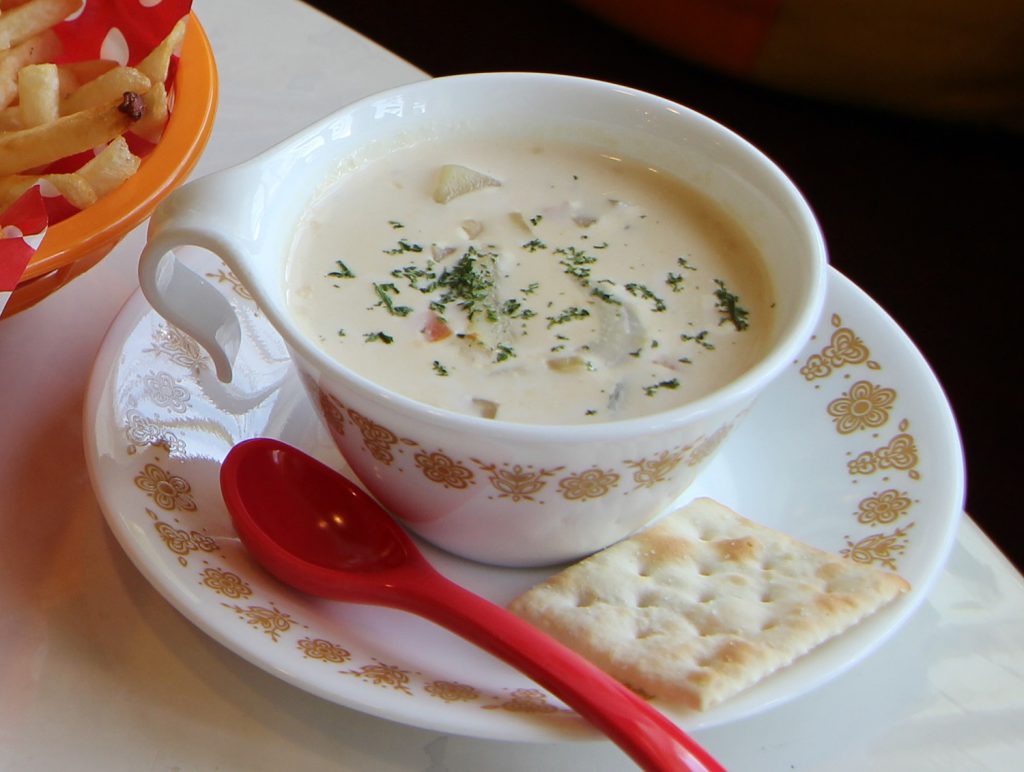 ほとんどのメニューのセットに、ドリンクまたはクラムチャウダーが選べるこちら。可愛いジャーに入ったドリンクもいいけれど、ぜひオススメしたいのがクラムチャウダーです。1950年代からアメリカでダイナーを営んでいたオーナーの友人が、ダイナーを閉店することになりました。しかし店のレシピは誰も引き継げない状態に。それを知ったオーナーが名乗りを上げました。濃厚でクリーミーな味わいに仕上げるための秘密のレシピは、意外なあるモノが隠し味というのが気になります。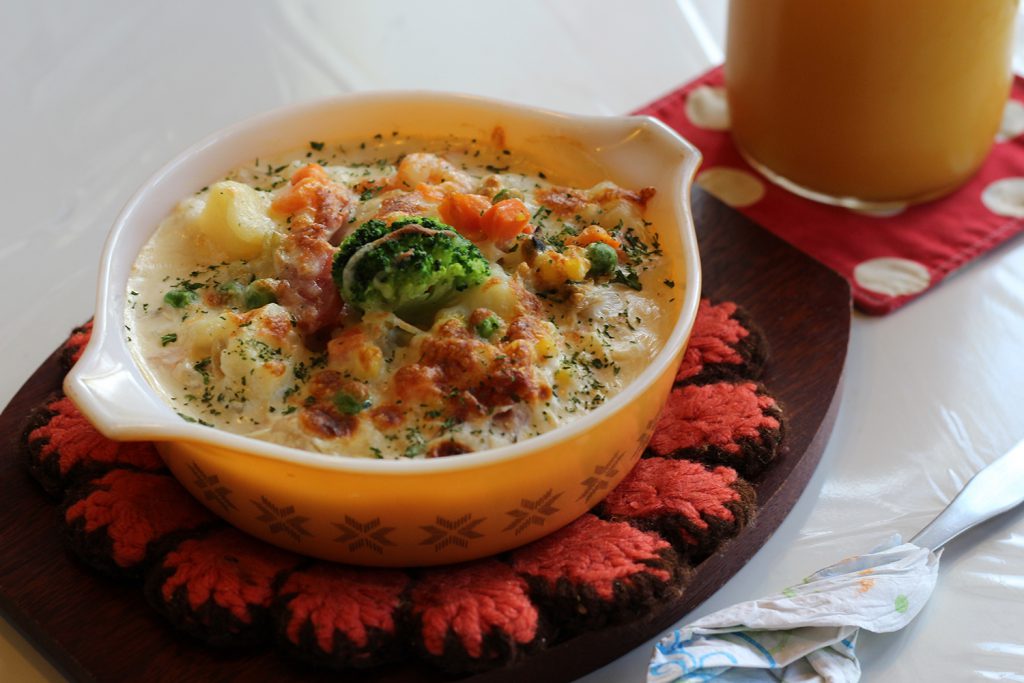 Doria (950 yen), made with clam chowder on top of rice, was first created for the staff. At first it was only offered as a winter meal, but now because of its popularity, it is on our grand menu. Made with vegetables, seafood, grilled cheese. The garlic butter mixed with rice adds to the taste.
Mixing American and Okinawan Culture!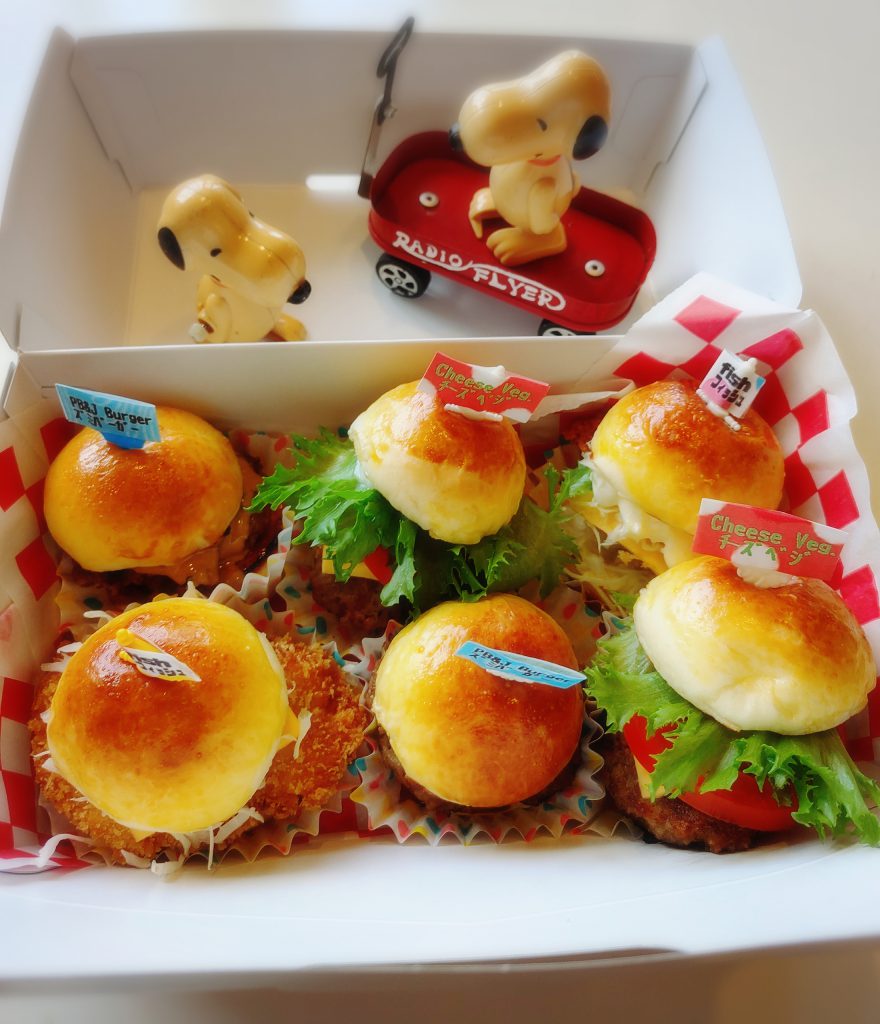 The new slider burger is Slider Burger A (1500 yen, 3 types of slider burgers, 2 each). Slider burger B (950 yen, 3 slider burgers with potato fries) There are 3 types of mini size slider burgers: Zumi burger, cheese veggie, and fish burger.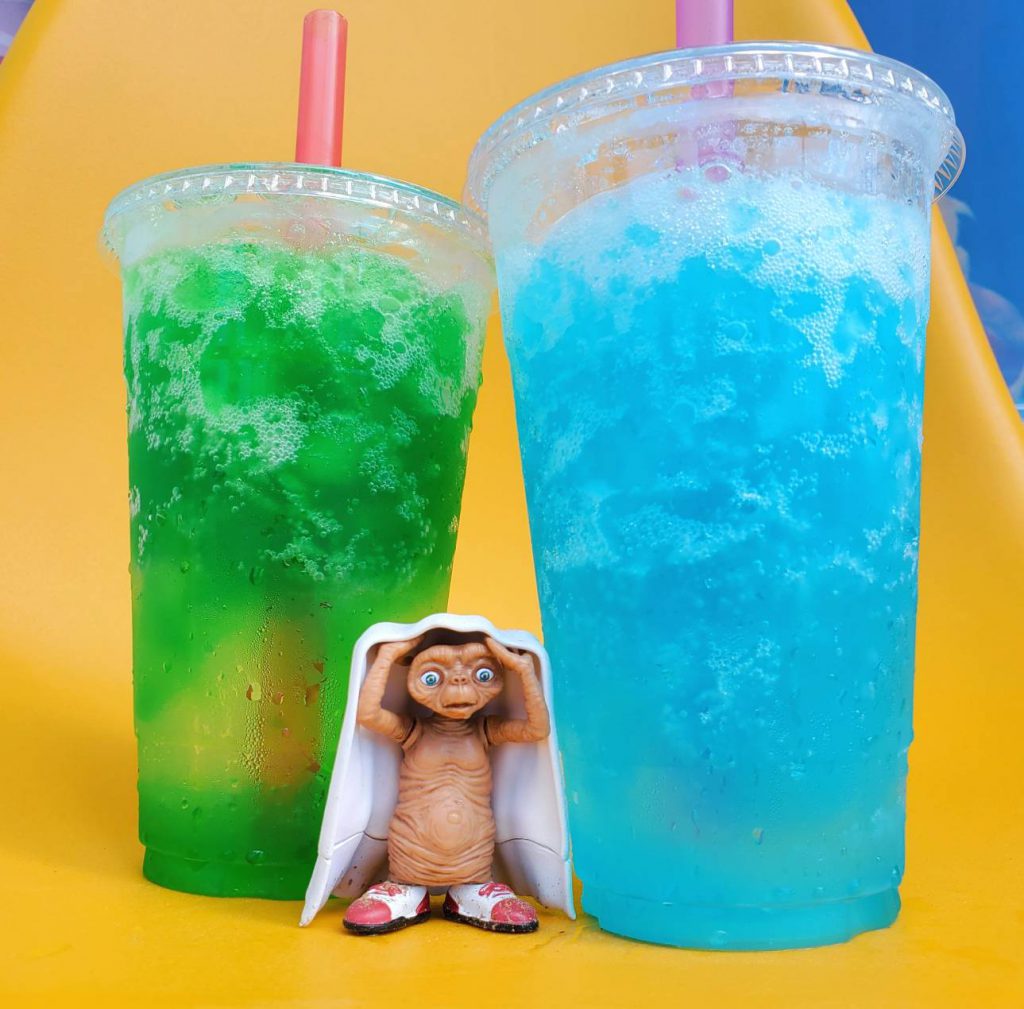 New drink menu "Gabu Gabu!" Melon soda, Hawaiian soda, pink lemonade (soda regular), cafe latte ALL 500 yen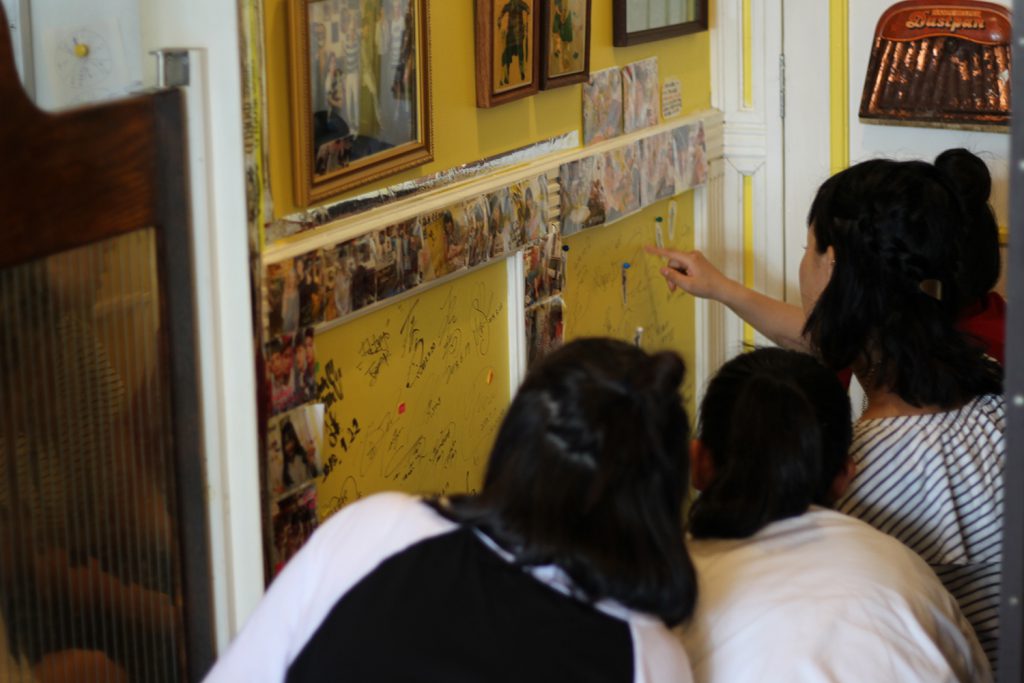 The reputation of a wonderful space expanded rapidly overseas. Fans from overseas as well as popular idol groups and K-Pop artists are keen on visiting this restaurant. The signatures of the artists are written on the wall. The items on the rim are decorated. Memories of a trip to ZUMI Cafe are likely to linger for a long time.
ZUMI CAFÉ
| | |
| --- | --- |
| location | 1-30-8 Aragusuku, Ginowan City, Okinawa |
| business hours | 11:30-20:00 |
| Regular holiday | Monday |
| phone | 098-911-0517 |
| Parking Lot | No parking lot (Only 3 cars can be parked at the front). |