Try our customized sushi made with seasonal fresh fish thanks to our skilled craftman. Sushi Bar Kazu (Nodake, Ginowan City)
Surrounded by the beautiful sea, Okinawa is a treasure chest full of fresh fish. The many kinds of fish are all lined up in the markets and fishing ports each day. Without a doubt, the catch of fresh tuna is third in the nation and top class in Japan.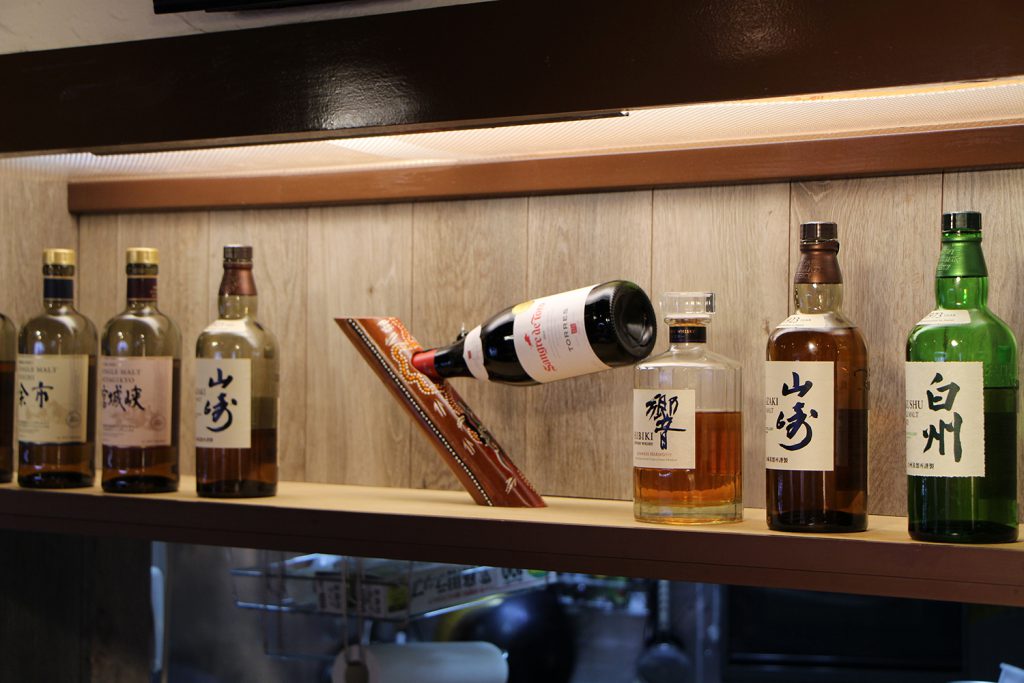 "Sushi Bar - Kazu" was recently opened in June 2016. At a young age, the owner started watching fish market auctions and tuna fishing. He also rode on a friend's fishing boat, expanding his skills in recognizing various kinds of fish. In "Sushi Bar- Kazu", you can try the tuna that the shop owner caught himself and the tuna caught from the fishing boat "Seifukumaru," belonging to the owner`s friend.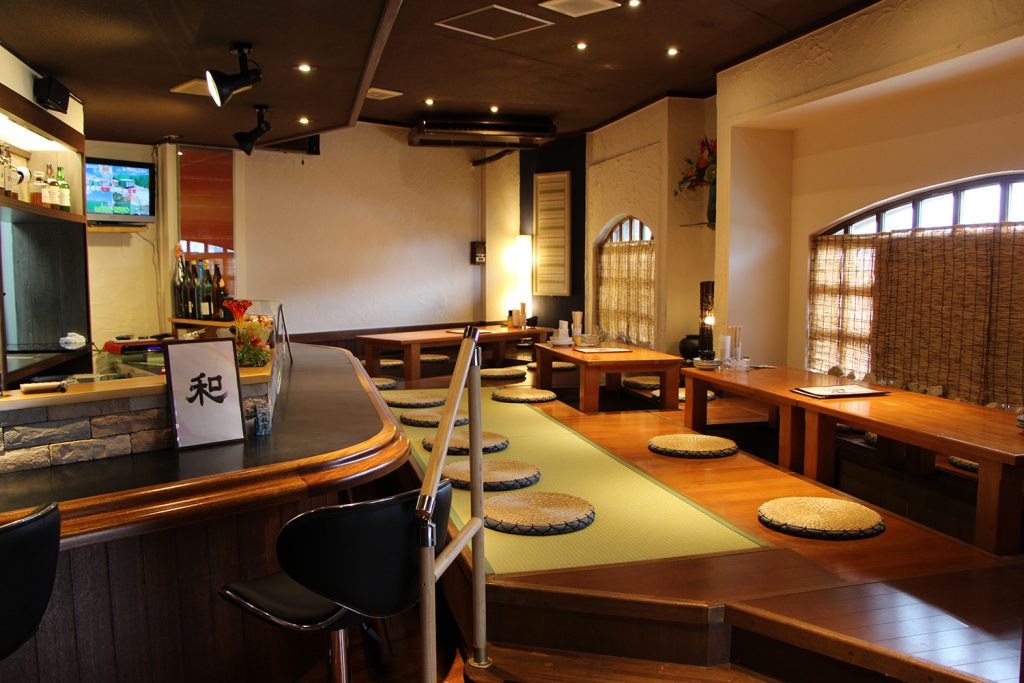 A real wooden counter and tables with legspace provide a calm atmosphere. Since liquor is also substantial, you can enjoy alcohol just like an Izakaya. It is also unique because of the currently popular Japanese whiskey.
Try our numerous condiments and sauces. They are excellent!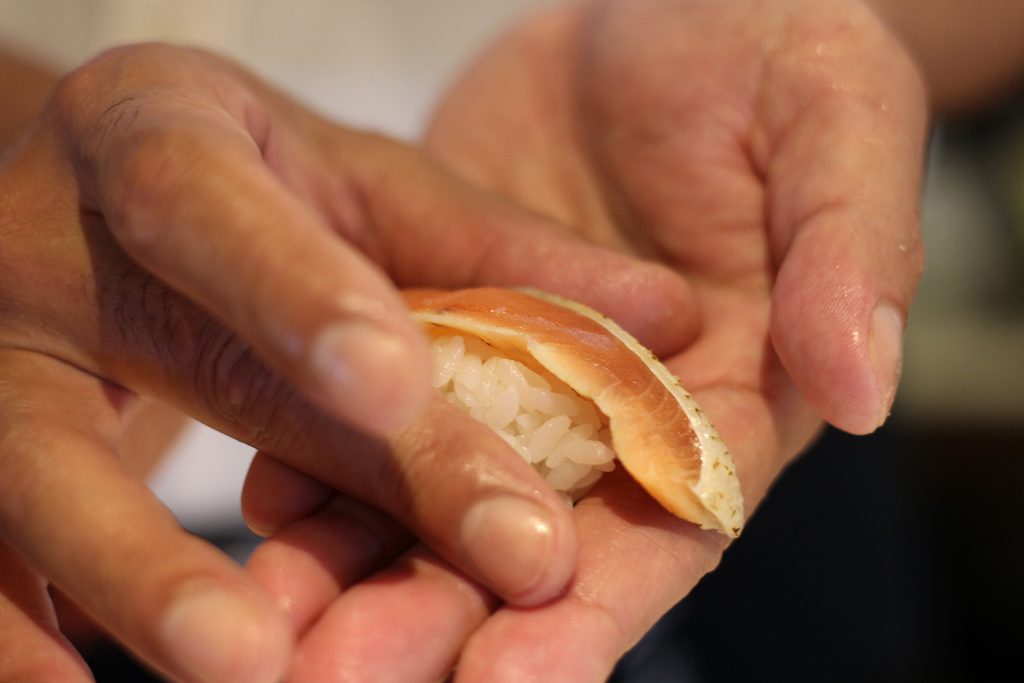 Our owner has been making sushi at the counter for 15 years at Japanese sushi bars and restaurants in California, Los Angeles, Chicago and elsewhere in the USA. He is fluent in English. If you are good at English, try conversing with him in English.
The owner has an authentic way of making sushi, which he has honed since the time of his training. His sushi is slightly grilled, which makes for a fragrant smell. Fresh tuna is served with garlic and salmon with spicy hot citron pepper. Our scallops are topped with mentaiko mayonnaise sauce. The texture of our sea bream skin is tender and crispy.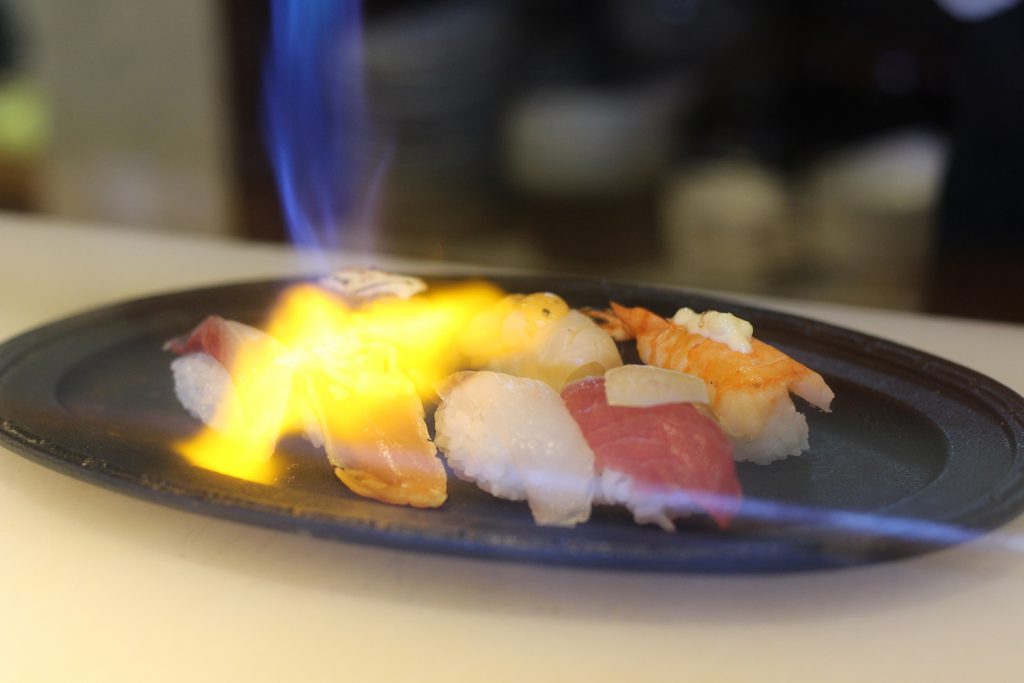 Great great attention is not only granted to presentation. The owner is commited to Shari (sushi rice). Rice is a unique blend and blended with several kinds of vinegar. It is cooked to harden it and makes for a mellow texture in the mouth. Plus, the rice vinegar has a small additional acidity. The taste is so satisfying that our customers say "Shari is delicious".
Creativity is based on knowledge and experience in incorporating a variety of tastes.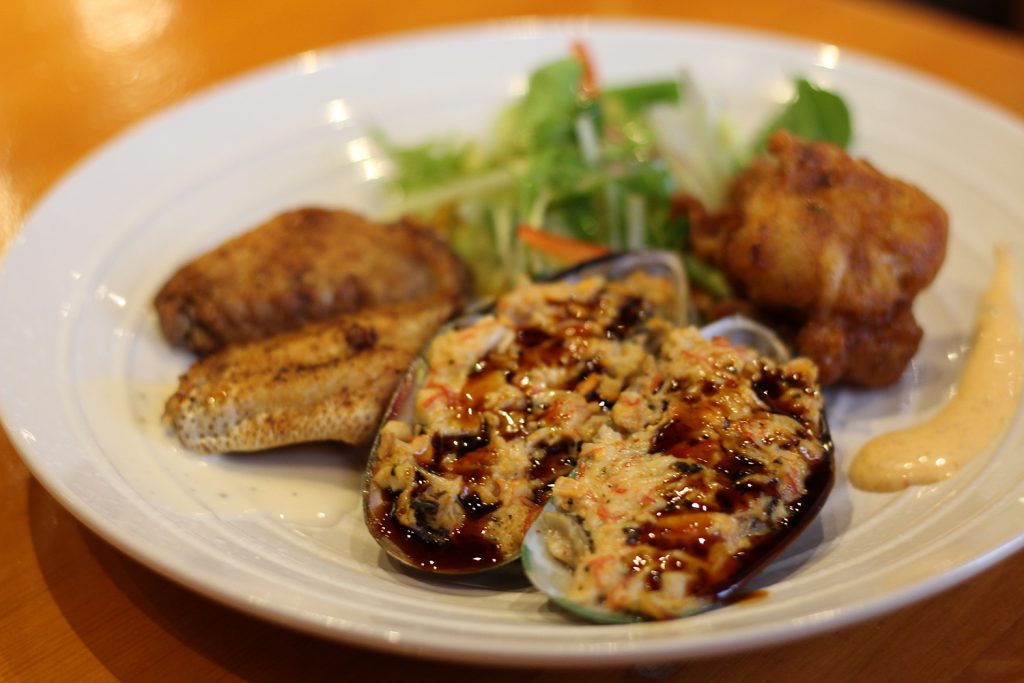 Our rich menu is not limited to sushi, fresh fish carpaccio, grilled fish, and tempura are arranged in daily order. Cooked dishes and Okinawa cuisine's classic sake and tea ceremony are arranged in western style; which is also popular. We offer American-style "3-piece snack set". We have hot chicken wings, spicy mussels, and calamaris (deep fried squid) which may be perfectly paired with beer.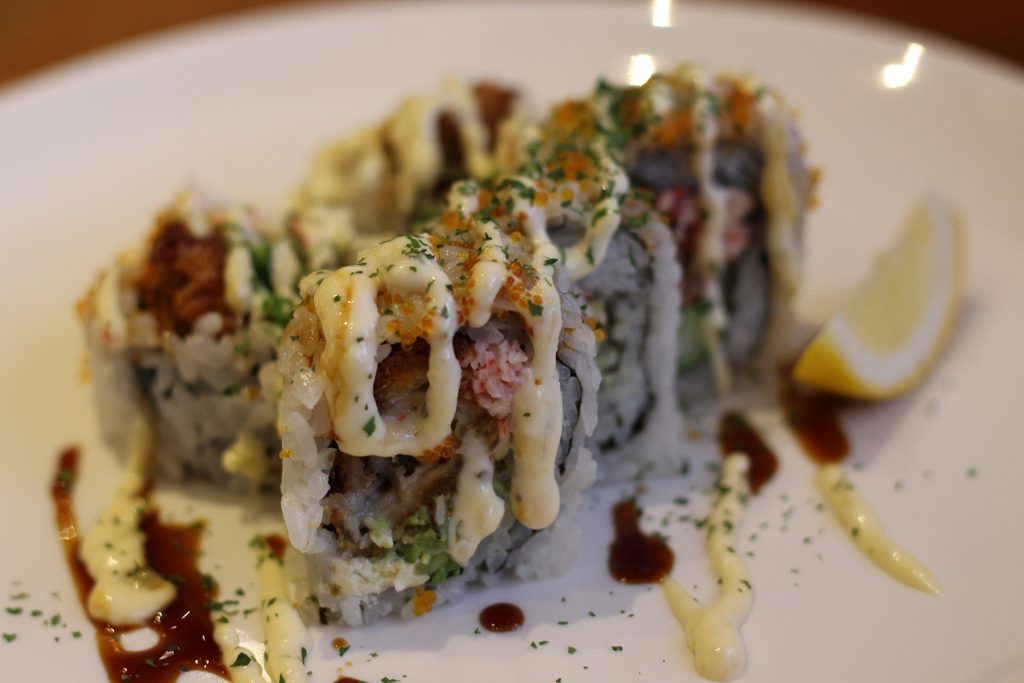 Many kinds of sushi rolls are offered, from basic to more unique ones. Special roll of the day includes oysters, avocados, cheese, and crabs. It is a surprising combination, but the ingredients match exquisitely. Women like it too. Please make your own original sushi roll, made with ingredients from the owner.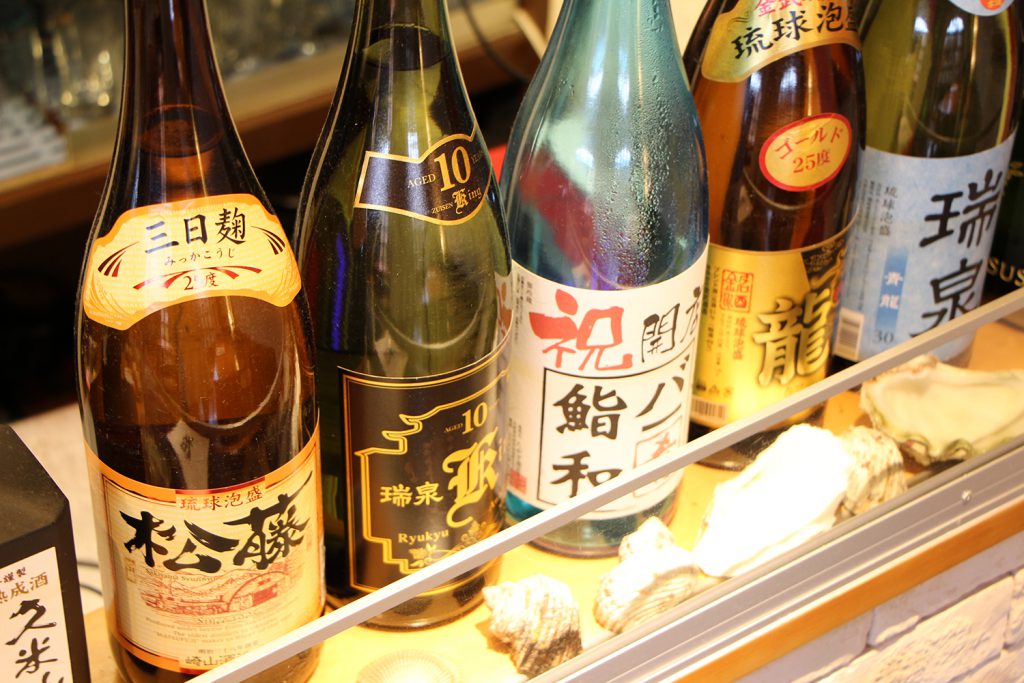 Our alcohol is reasonably priced. Our beer costs 200 yen and our famous beer "The Premium Malts" is 380 yen. We also offer shochu wine and Japanese rice wine. So, why not enjoy your evening with your favorite alcohol and a plate of sushi?
Sushi Bar Kazu
| | |
| --- | --- |
| location | 2-35-6 Nodake, Ginowan City, Okinawa. |
| business hours | 17:00-00:00 |
| Regular holiday | Wednesday |
| phone | 098-927-3475 |
| URL | http://sushibarkazu.main.jp/ |
| Parking Lot | No parking lot available (The closest municipal parking lot is cash back) |
COUPPON

This authentic sushi is made with seasonal fresh fish.

One Free Drink and today's special mini sushi roll!

※ Please be sure to check the terms of use of each coupon.

【Terms of use】

* This coupon can only be used with a purchase of a meal.

EXP. date:12/31/2018