A relaxing, casual, French cuisine and wine bar: MONT CAFE (Oyama, Ginowan City)
This restaurant used to be a private house located on a narrow alley in a residential area, nearby prefectural road 34. "MONT CAFE", which opened in 2014, is an ideal spot for enjoying conversation and meals with close friends and loved ones.
From foreign residence to a high-bistro restaurant!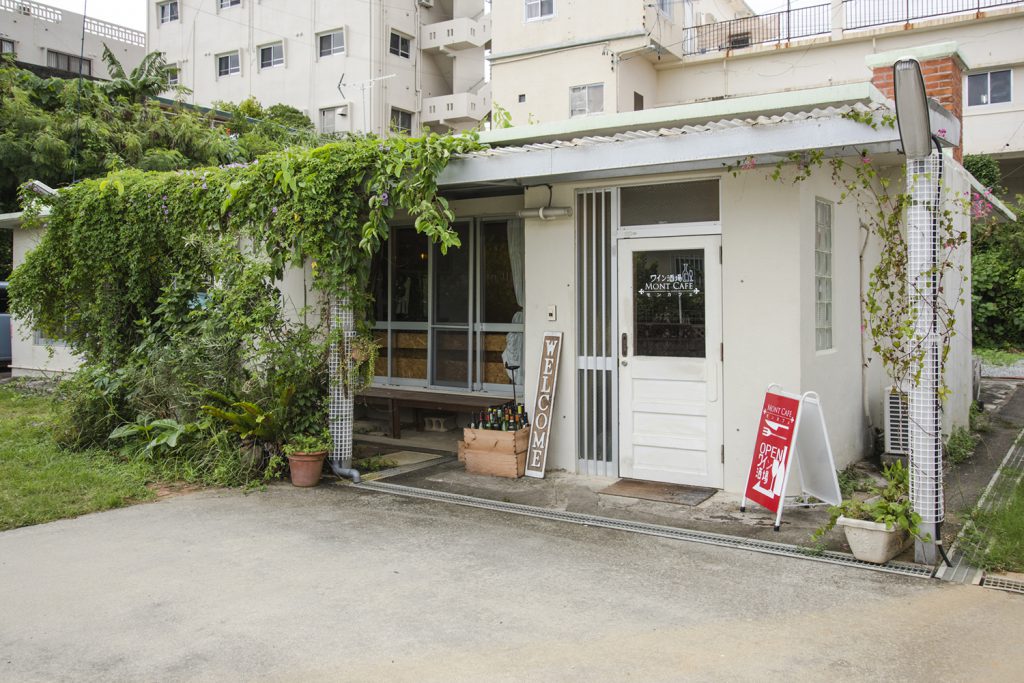 In the 1960s, Okinawan people called these houses"foreign residential houses". They were once rental houses built for US soldiers and their families stationed in Okinawa. Around 2000, the foreign residential buildings, containing 3 to 4 rooms, were simple and easy to renovate because of their retro aesthetics. They caught a lot of attention. As a result, the former foreign residence became a small cafe.
Also here in Ginowan City, the owners were fascinated with unique cafés, grocery stores, and restaurants which have a unique touch. MONT CAFÉ is one of them. Looking nice, surrounded by greenery, it feels as if you`re visiting a friend's house. Therefore, let's go inside!
When you enter, there is a big room with red benches and three tables.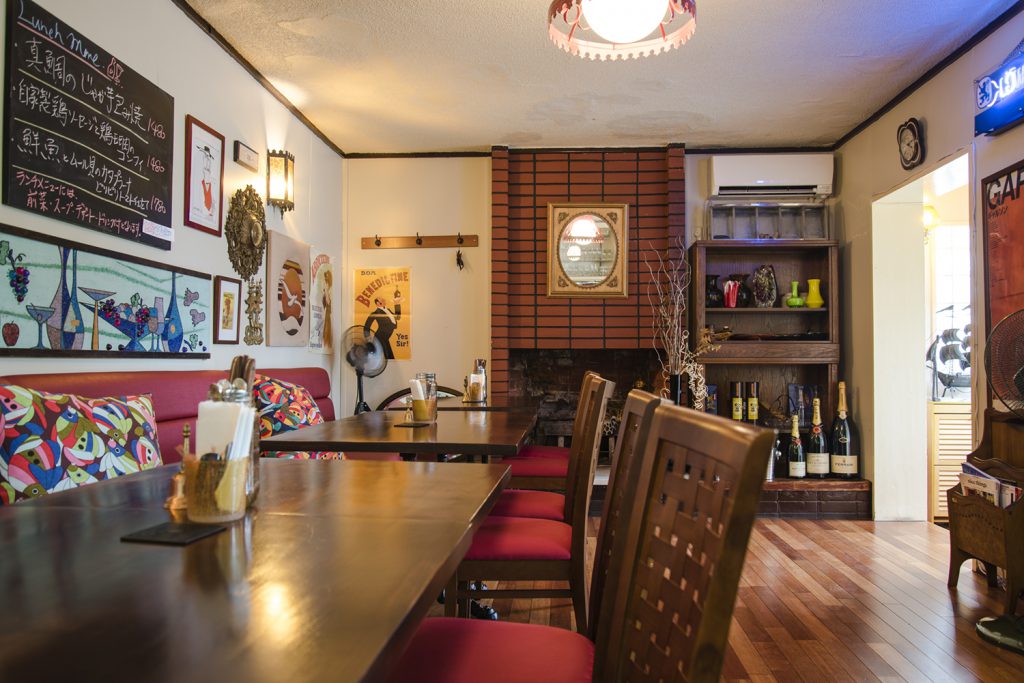 The small room in the back exudes a more calm atmosphere. There you can enjoy the green garden from the window.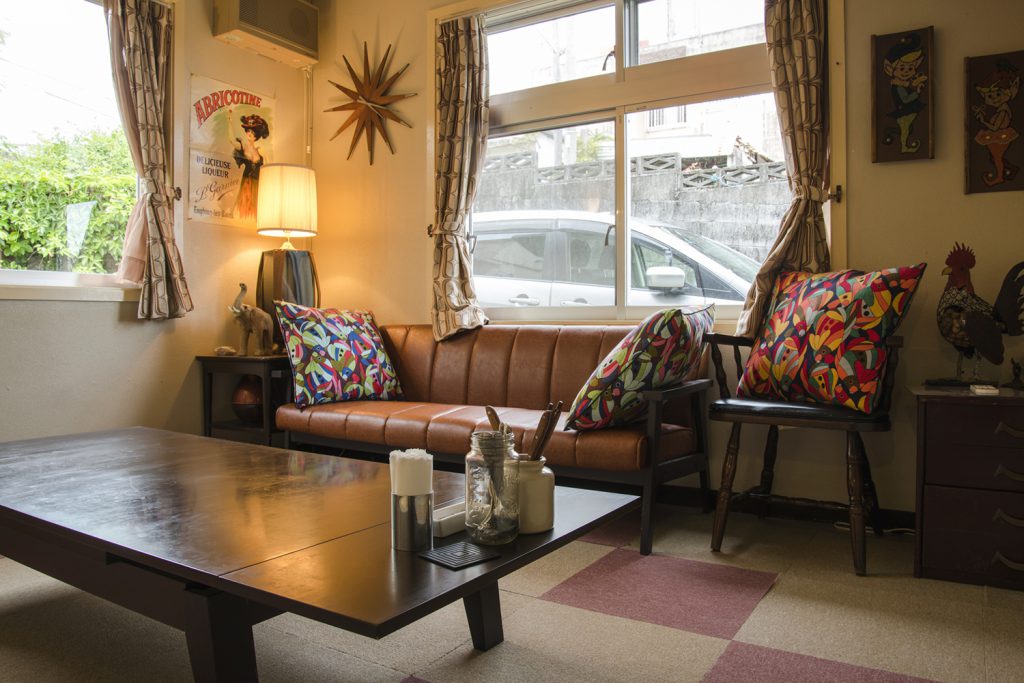 Another private room has a relaxing sofa. It includes a huge carpet, which is perfectly laid on the floor, and a large table. This room is suitable for customers with young children. Each room offers a unique atmosphere.
French and Italian cuisine made with Okinawan ingredients for you to enjoy!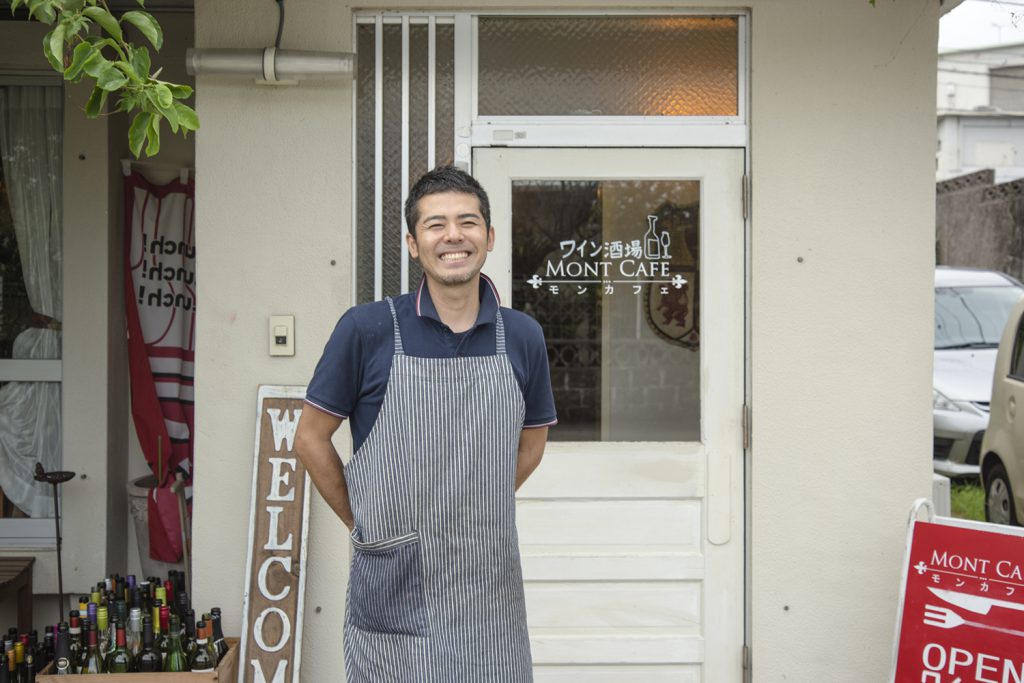 Mr. Yuji Yamashiro, the owner, cooks in this nice atmosphere. Mr. Yamashiro from Okinawa lived in Canada where he learned how to prepare French, Italian, and even Portuguese dishes. "Cooking was based on skills I learned in Canada; ingredients are from Okinawa, and they are always fresh. I buy fresh fish at the fish market every morning."
You can enjoy full-flavored cuisine at reasonable prices. Most customers are gourmands.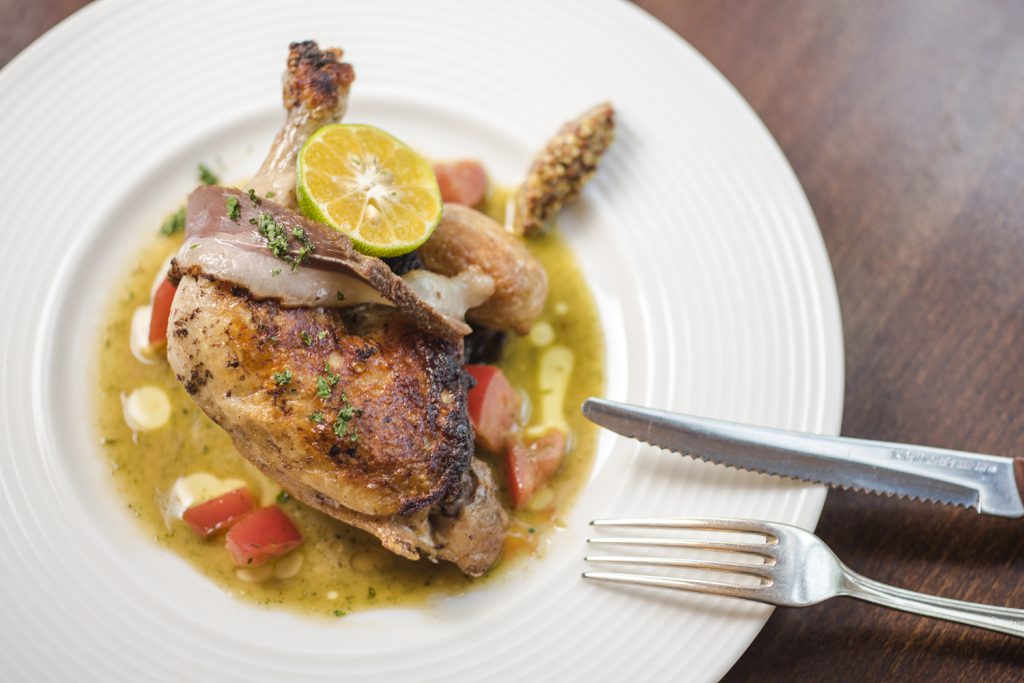 There are three types of lunch, meat, and fish dishes and the menu may change depending on the daily market price for fish. The meat dish of the day is the "Homemade chicken sausage and thigh" (1480 yen). The chicken thigh meat is crispy, soft, and juicy, with a hint of Okinawan lime. The homemade chicken sausage with grain mustard is also delicious. Every menu includes appetizers, soups, desserts and drinks.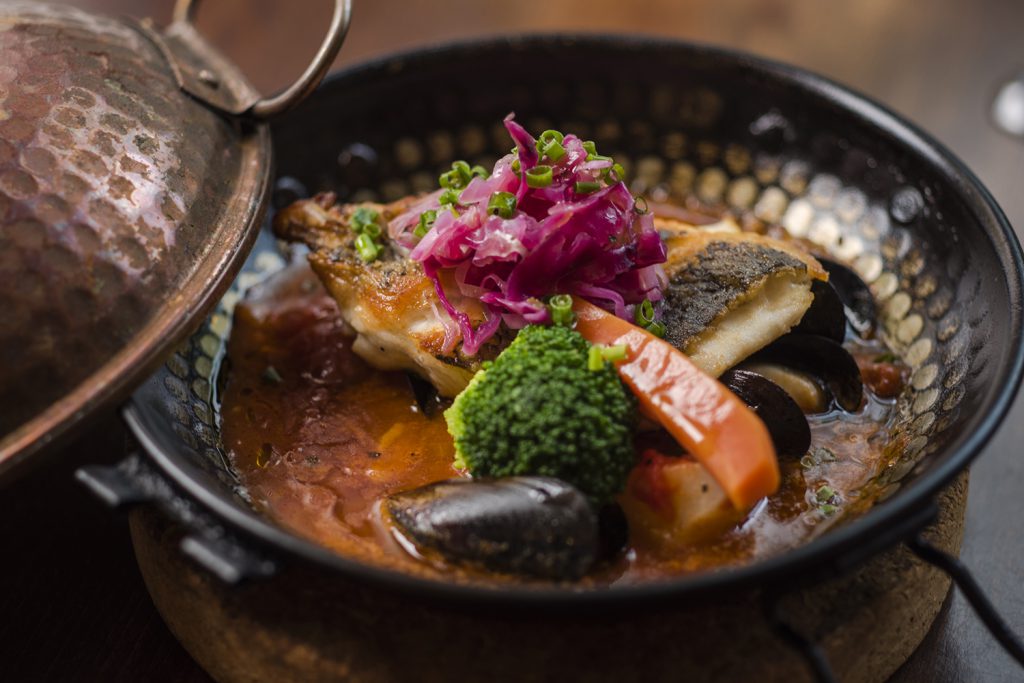 Also, it is perfect to enjoy sake and a meal on a Friday and Saturday night. You can order from appetizers, hot dishes, meat and fish dishes, pasta and risotto etc. One of the fish dishes is the "cataplana" (1500 yen). It is a Portuguese dish in which the meat and fish are steamed in a spicy tomato sauce for a while using an exclusive cataplana pot. It tastes like a Bouillabase. Okinawan fish is fused with the Portuguese taste.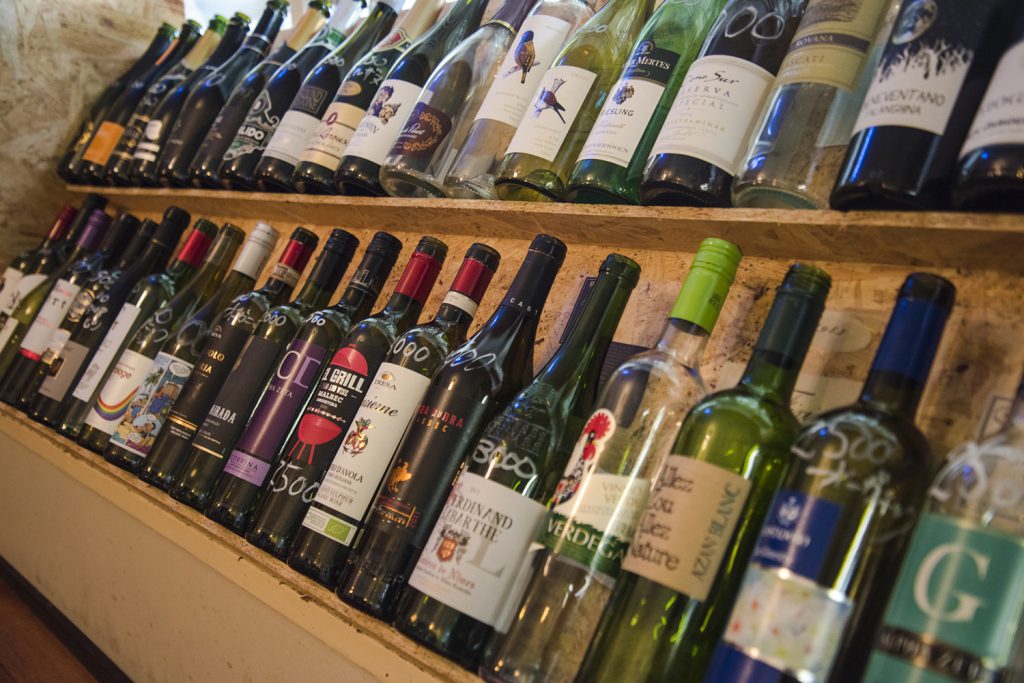 Just like a wine bar, wines from various countries such as France and Italy are available. The pre-selected paired wines are reasonable. They range between 2,000 yen and 3,000 yen. We also have organic wine and homemade sangria.
MONT CAFE is a regular place for gourmands. Isn't it wonderful to taste Okinawan ingredients in a different manner while you travel?
Wine Bar: MONT CAFÉ
| | |
| --- | --- |
| location | 2-6-13 Ojana, Ginowan City, Okinawa |
| business hours | Lunch: 11:30-16:00 (Last Order 15:00), Dinner (Fridays, Saturdays only) 18:00-23:00 (Last Order 22:00) |
| Regular holiday | Sundays |
| phone | 098-988-9424 |
| URL | https://www.facebook.com/montcafeokinawa/ |
| Parking Lot | 10 parking spaces available in front of the store. |
COUPPON

A casual and delicious bistro and bar!

A FREE homemade sangria

※ Please be sure to check the terms of use of each coupon.

【Terms of use】

* If you are driving, please refrain from using this coupon.

* This coupon is only valid with a food purchase.

* On each visit, one coupon may be used only once per group.

* One drink per person.

EXP. date:12/31/2018