A restaurant that thrives with locals who enjoy the simplicity of Okinawa! Gaburi Restaurant (Oyama , Ginowan City)
If you would like to experience the usual lifestyle of Okinawa, the best place may be this restaurant. You are guaranteed to be captivated by the delicious Okinawan cuisine and reasonable prices. You will feel the atmosphere and pace of traditional Okinawa.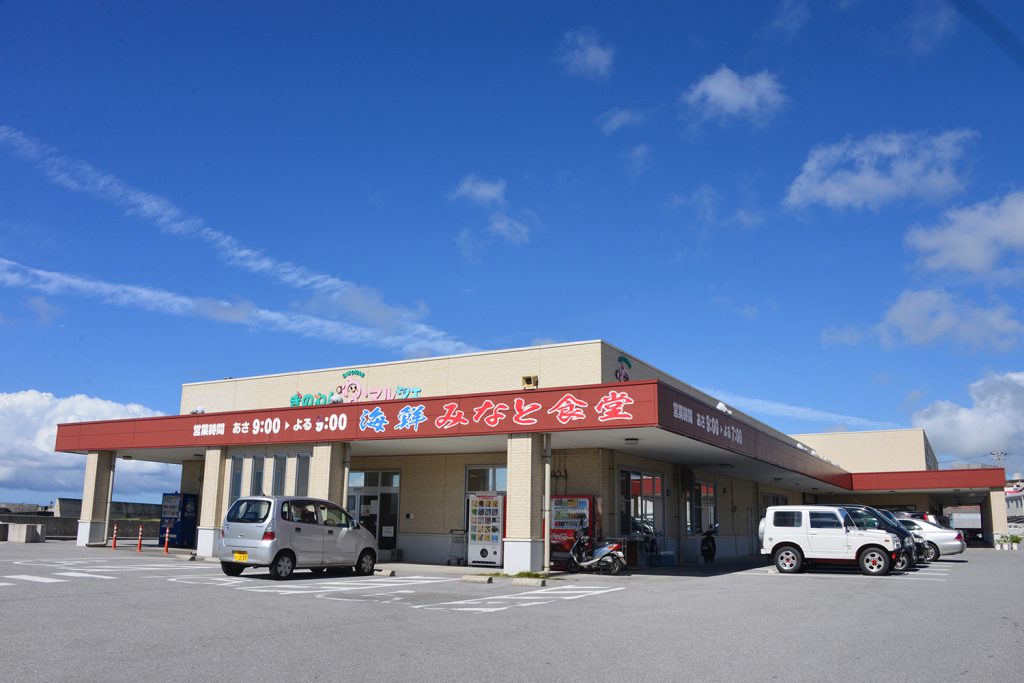 At "Ginowan Yui Marche" (by the Ginowan fishing port), there are several restaurants, in addition to places selling fresh seafood and vegetables. Gaburi Restaurant is one of the most popular restaurants there. It has various menu options, including Japanese, Western and Chinese food.
Around noon, you'll see many local customers there on their lunch break. Undoubtedly, the restaurant's taste is reeling them in.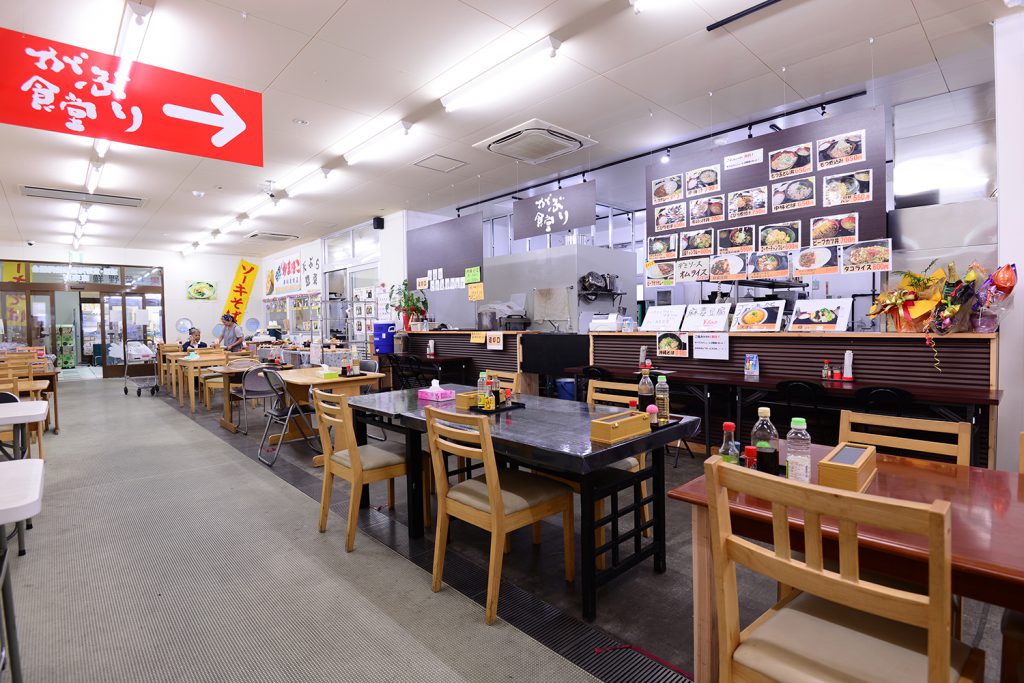 Okinawa soba is loved by the people of Okinawa. People often say "I've liked it ever since I was a child"; because they've been enjoying it with their immediate family life, at home and/or at restaurants. If you are visiting Okinawa, you shouldn't leave without having Okinawa soba.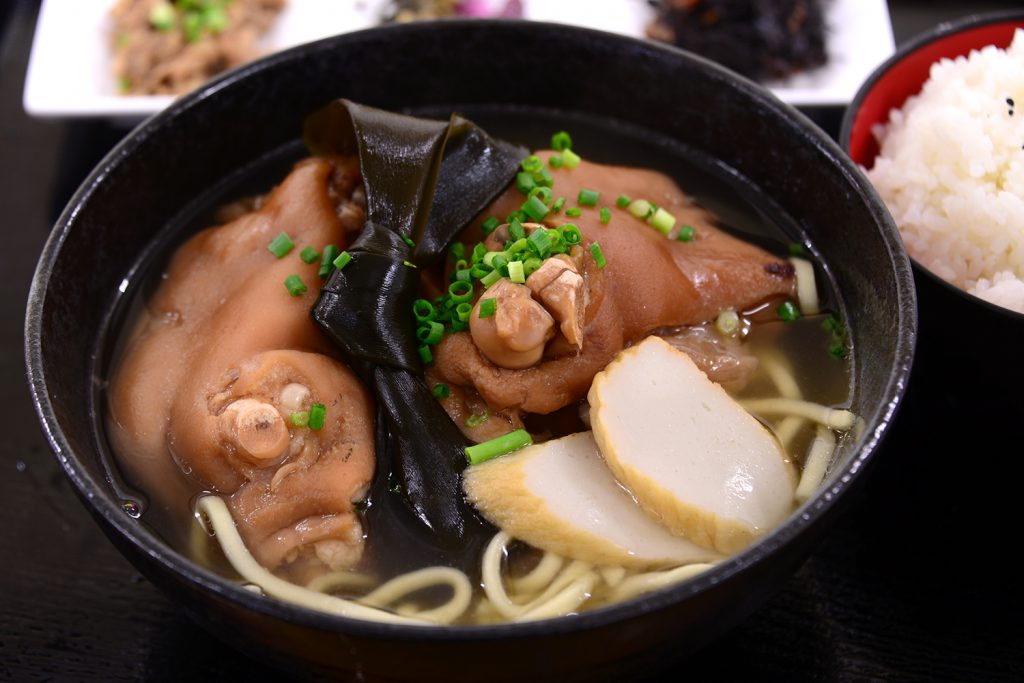 At Gaburi Restaurant, the Okinawa Soba with the cooked pork feet called, "Tebichi Soba", is the most popular. It consists of pork legs that are cooked and simmered for a long time. It is pleasant to eat, due to its soft and delicious texture. Plus, the portions are guaranteed to satisfy your appetite.

Also, there are many fans of our "Okinawa Soba", which has pig entrails and many common Okinawan ingredients. We have a great number of beloved Okinawan dishes such as Goya Champuru, Taco Rice, Boiled Tebichi, and so on.
We have variety of dishes, such as Japanese, Western, and Chinese where you will enjoy!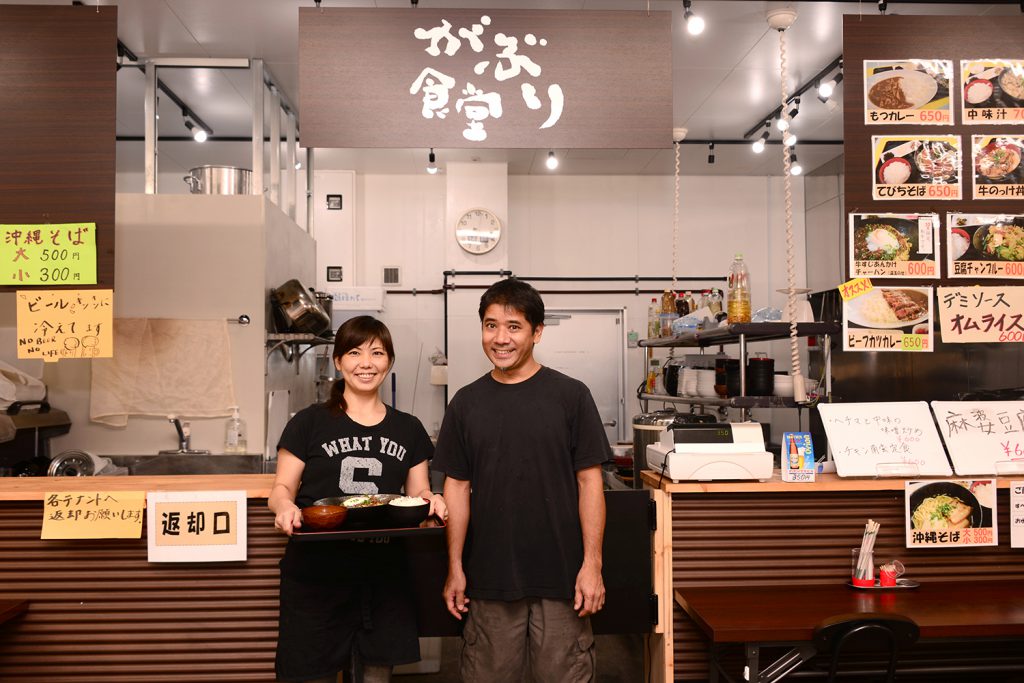 In addition to Okinawa cuisine, we offer a rich variety of Japanese, Western, and Chinese cuisines. We want various people to enjoy our meals. "Even when you visit with several people, you should definitely be able to find the food you want to eat," says owner Shimomi Fumi, with a smile. Gaburi Restaurant's menu items have been carefully selected with passion and care.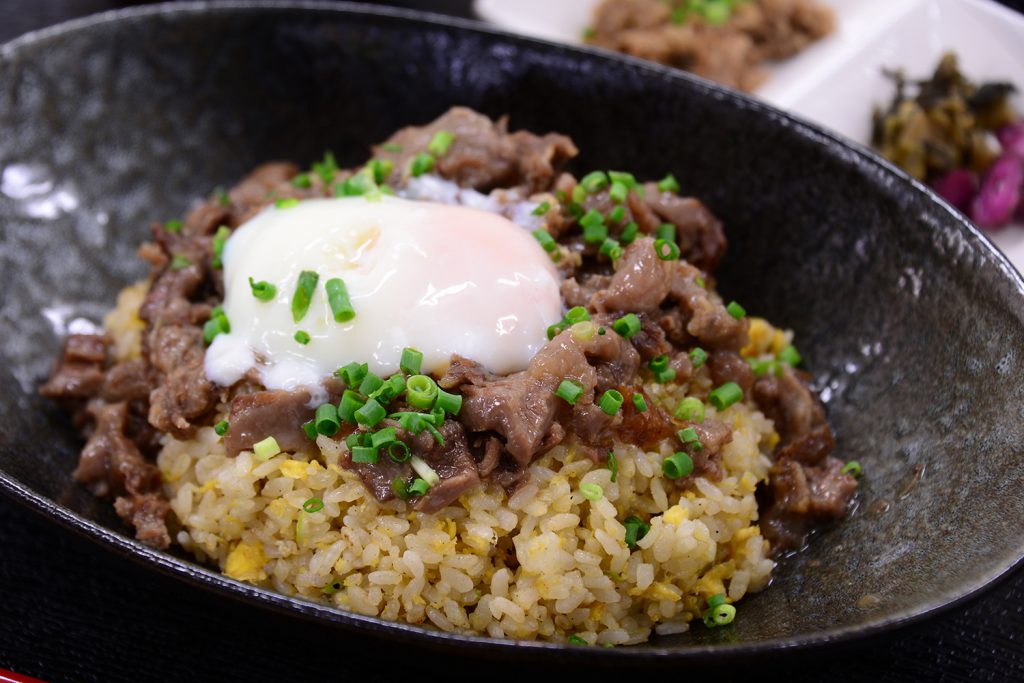 Our "Wagyu Japanese Beef and Fried Rice with a Soft-boiled Egg", which is beef stew on top of fried rice, is also very popular with foreign travelers. The beef tendons are stewed for a long time, and then seasoned Chinese style. It will surprise you how well fried rice goes with beef steak and a soft-boiled egg!!
Gaburi Restaurant has perfect portions!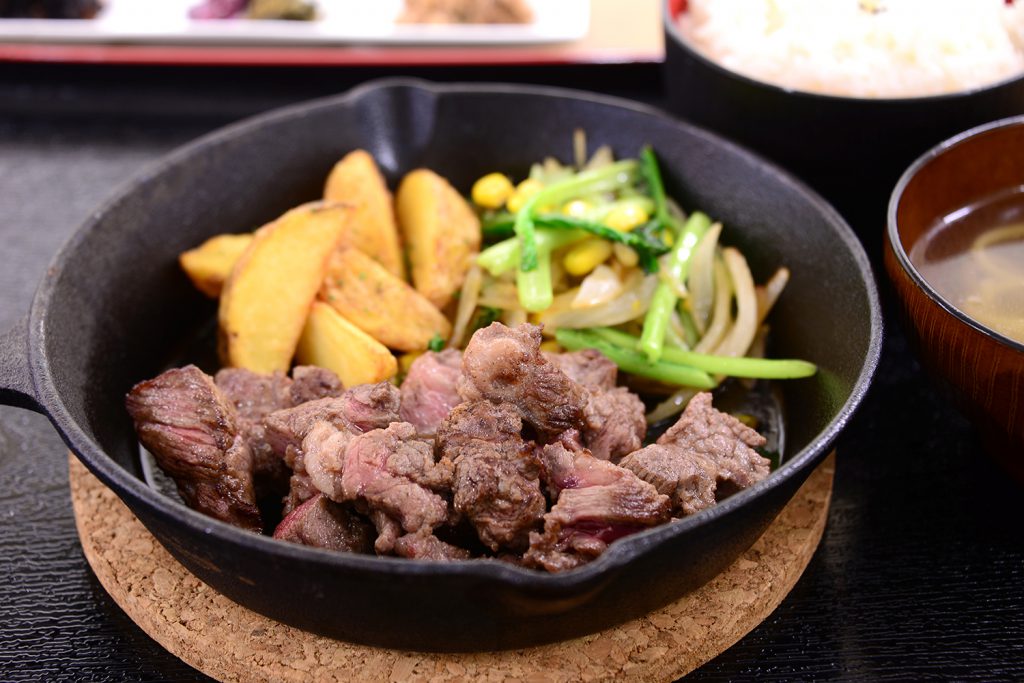 The satisfaction of eating until you are full is important too. We have the perfect amount of food for you. Just push in your order for a hot and juicy steak!
While you are sightseeing or taking your lunch break, we'd be pleased if you tried our new "Diced Steak" (which can be eaten quickly), and our savory "Steak".
At Gaburi Restaurant, with our great variety of food, everyone is bound to find something they enjoy.
After eating our delicious food, naturally your stomach and heart feel satisfied; your spirit's lifted. Where will you go sightseeing next after the meal?