Tenchimura, a common-styled bar where you can enjoy sushi and tempura together with sake.(Aichi, Ginowan City)
As a genre of Japanese dining culture, there are many widely popular "Izakayas" nationwide. There are also many Izakayas on national route 330, which runs through the eastern side of Ginowan City. An Izakaya is a place where people generally gather for drinking. Unlike Western bars and pubs, however, it is characterized by the abundant delicious dishes at a reasonable price. Just think of it as a place where alcohol and meals can be enjoyed at the same time. "
"Izakaya Tenchi-mura: A taste of home" is one such Izakaya.
It is located on the 3rd floor of the building where various stores and restaurants are also located. Customers are greeted by the blue curtain and red lantern at the entrance. It is just like an old-fashioned Izakaya.
Let 's enjoy a lively Okinawan Izakaya, where local people gather in the wide open space!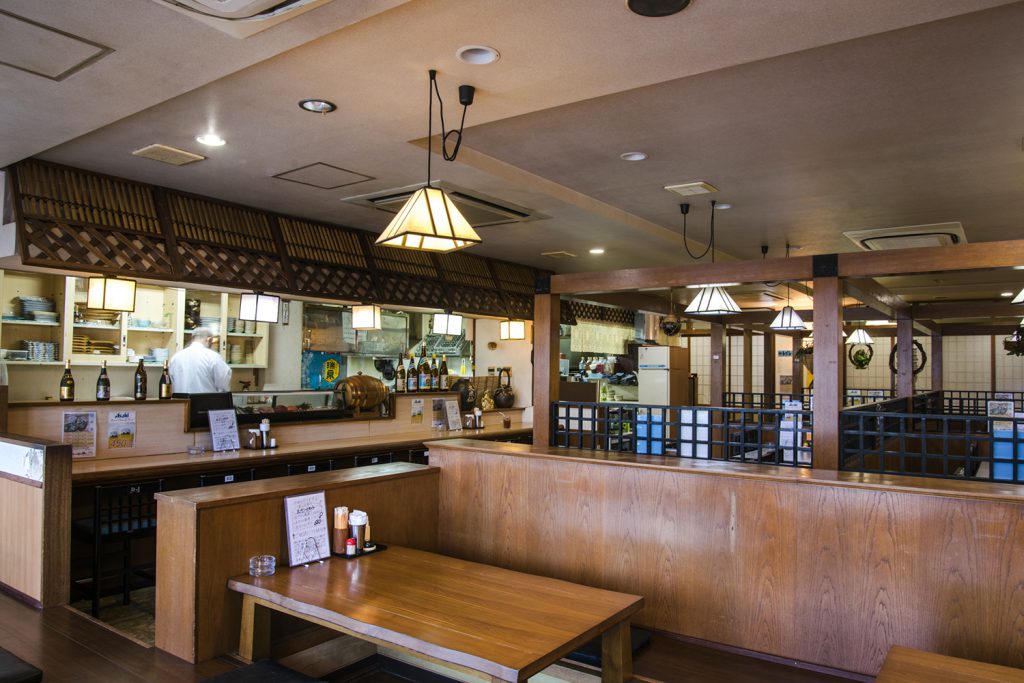 The interior of Tenchi-mura has become a wide and spacious open space. The space can be conveniently provided to individuals, couples, or groups for various occasions. In each corner, there are counters, table seats, sunken floor seating and more.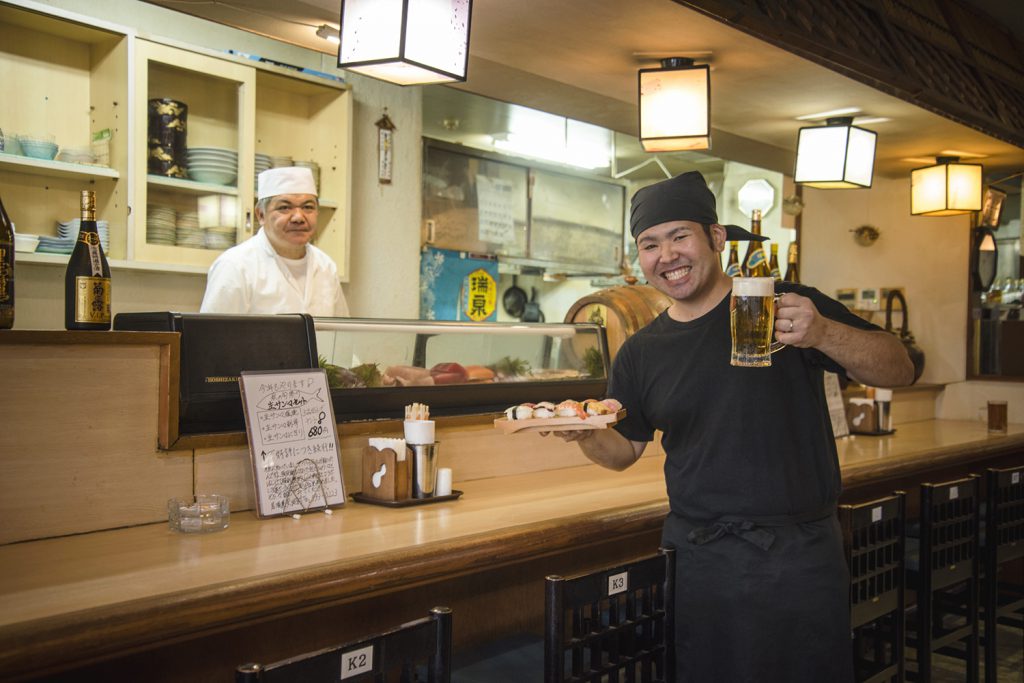 In front is Nakasone kazuki, the restaurant manager. Mr. Irei is the chef at the back of the counter. "Our restaurant opened in 1996. Within those 20 years, a variety of customers, mainly locals, have dined at the restaurant," said Nakahodo. On weekdays, groups of people come in for drinks on their way home from work. Some families enjoy drinks and each other's company on weekends. Customers can enjoy the local mood at this lively Izakaya.
We have light appetizers, Okinawan cuisine, tempura and sushi, and various drinks to suit them all.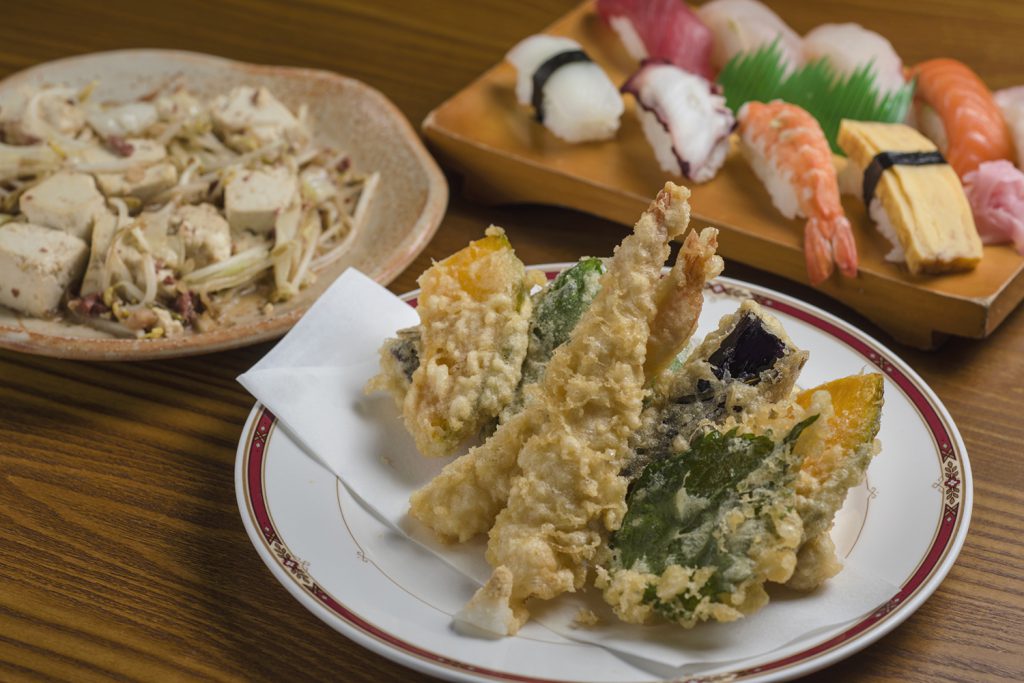 Speaking of Izakayas, we know that what you look forward to is the food! Mr. Irei is happy to help. If you are new to Japan, first of all, we would like you to try tempura. In the foreground is the "11 piece tempura" (880 yen). Prawns, fish, eggplants, green peppers, onions, pumpkins, seafood and vegetables are abundantly used. Please savor it with our tempura sauce, which has freshly fried, crispy grated daikon radish and ginger inside.
Since you've come to an Okinawan Izakaya, we definitely recommend you to try our "Tofu Champuru" (480 yen), located in the back of the restaurant, on the left hand side. This is a stir-fry dish with Okinawa's unique thick "island tofu", bean sprouts and cabbage. There are other kinds of champuru, as well. The word, "champuru", actually means "stir-fried" in the Okinawan dialect.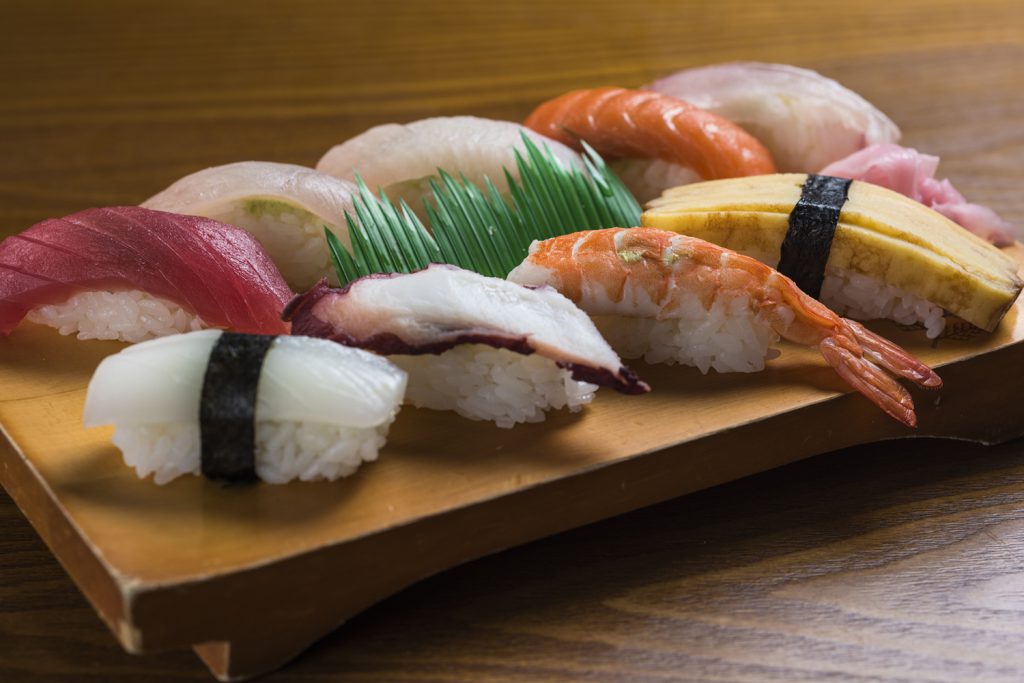 And, don't forget about sushi! In our "9 piece mini sushi combo" (980 yen), we use fish taken from Okinawa's coastal waters. It is just the right size to enjoy with 2 or 3 people, but the amount of sushi provided can be adjusted according to the number of people. At Tenchi-mura, there is a wide range of food, including sashimi, yakitori, pasta and pizza, potato fried and edamame.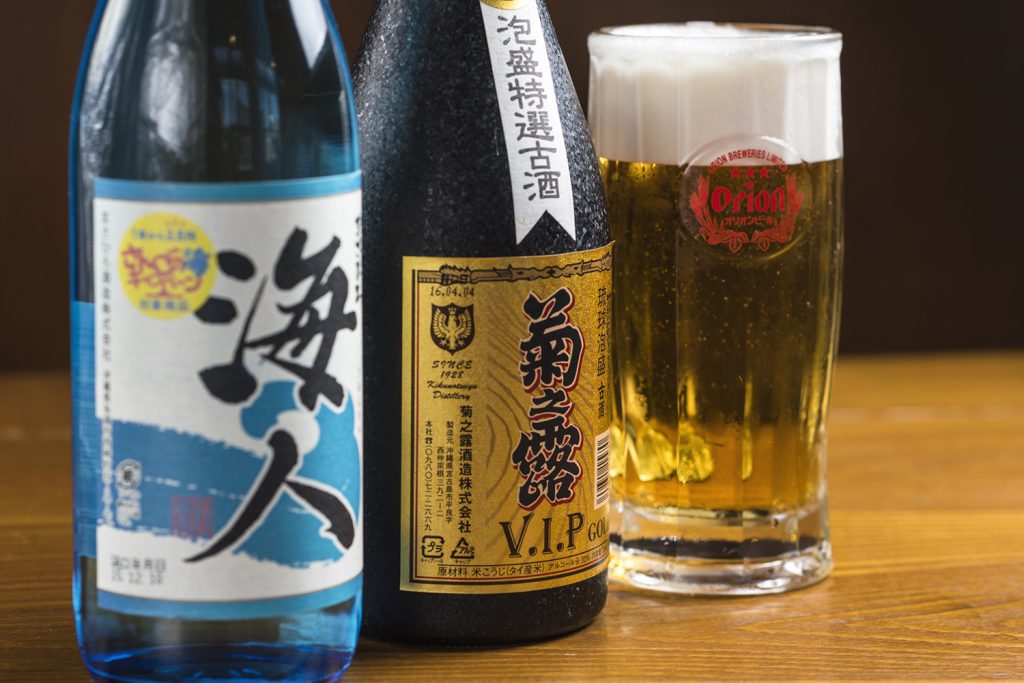 The sake, Japanese cocktails, and chuhai we offer all go well with the cuisine. Here, we are open all day from Sunday to Thursday. On Friday and Saturday, we offer draft beer for 190 yen, between 5:00-8:00pm. Besides that, please enjoy Okinawan-made Orion beer and awamori with your meal.
The beauty of an Izakaya is that you can enjoy various dishes and alcohol at a more reasonable price than at specialty shops. Each shop's menu is quite original. So if you cannot read Japanese, it's a good idea to ask the staff about the menu... or be adventurous and ask to have what someone else is having. It may very well be the best part of your trip!
Izakaya Tenchi-mura : A taste of home!
| | |
| --- | --- |
| location | 1-5-11 Aichi, Ginowan City, Okinawa (Marukiyo Building 3F) |
| business hours | Sundays to Thursdays 17:00 - 1:00, Fridays and Saturdays 17:00-2:00 |
| Regular holiday | None |
| phone | 098-893-0223 |
| Parking Lot | 250 parking spaces behind the building (shared with other nearby stores). |
COUPPON

A bar filled with the atmosphere of local Okinawa

9 pieces of sushi FREE

※ Please be sure to check the terms of use of each coupon.

【Terms of use】

* This coupon is for 4+ people and a purchase of 6,000 yen or more.

* Only one coupon may be used per group.

* This coupon can not be combined with additional discounts.

EXP. date:12/31/2019