The meat from the bones is the main thing! If you come to Okinawa, try our very large pork bone soup. (Maehara, Ginowan City)
There are a lot of unique things on the menu that you cannot get in mainland Japan, such as Okinawa soba, champuru ("stir-fry"), "A lunch", etc. Among them is "pork bone soup", which is secretly one of our most popular dishes. It isn't just "bone meat", but "fleshy bone", which is what makes a huge impact. The soup is cooked thoroughly while being flavored with the bones. It turns out excellent!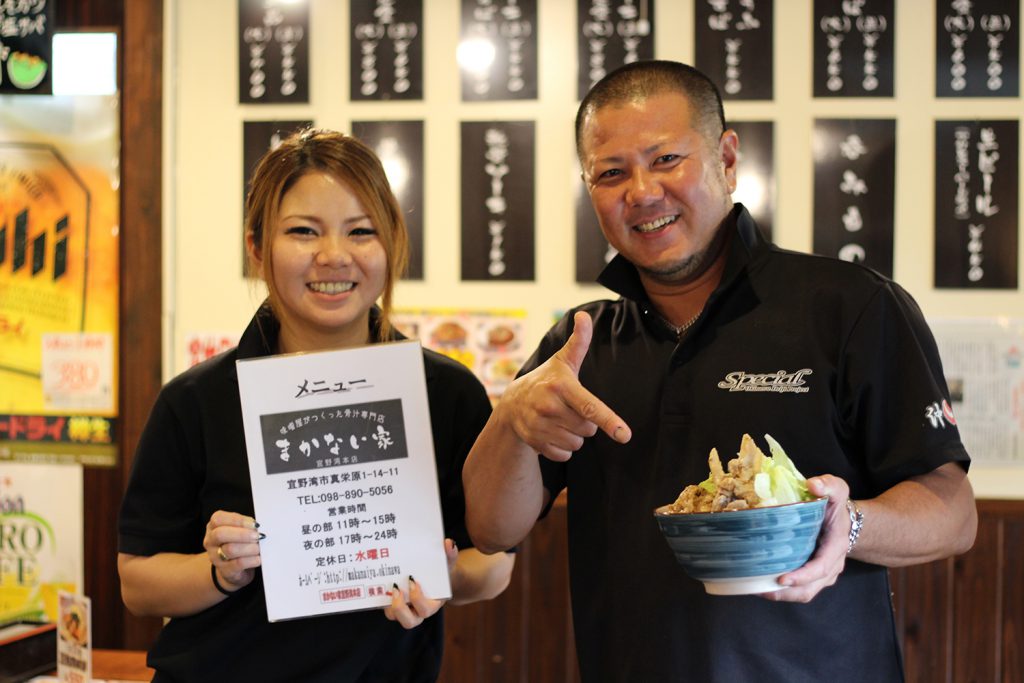 For the most part, it is common for restaurants to sell out of pork bone soup, due to limited quantities. The reason is they use the bones left from their Okinawa soba soup stock to make it. However, at "Makanai-ya", in order to make pork bone soup, we boil bones from Okinawan pork that we've carefully selected. So to speak, our method is the reverse version of what's common at other restaurants. Since this is a specialty restaurant, you can expect to get delicious pork bone soup at anytime.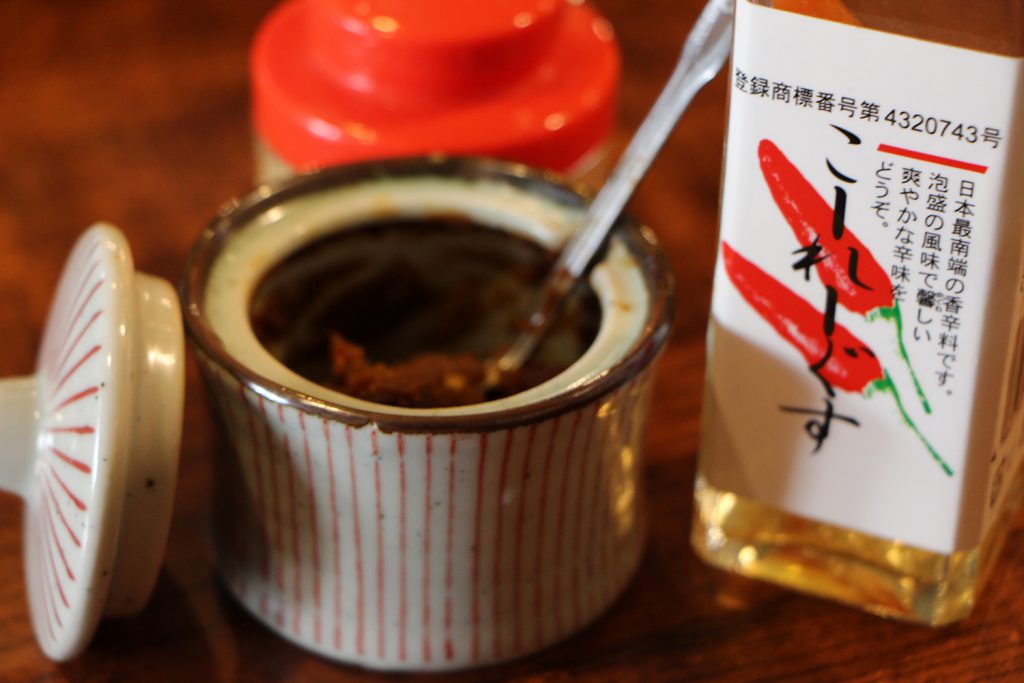 As for the recommended way to eat it, first, enjoy the taste of soup as it is. Next, top it with Red Ginger or Grated Ginger, as you like. The meat is so soft and tender that it can be loosened with chopsticks; but for a real thrill, use your hands, so you don't have to worry about the hard bone surrounded by the meat! If you want to modify the taste, try adding the spicy miso or chili pepper sauce available at the table, to make it a spicy soup. It's so tasty, you'll drink it to the last drop.
About 40 years since it was founded, home-made Kume Island miso is a traditional flavor inherited from the owner's grandmother!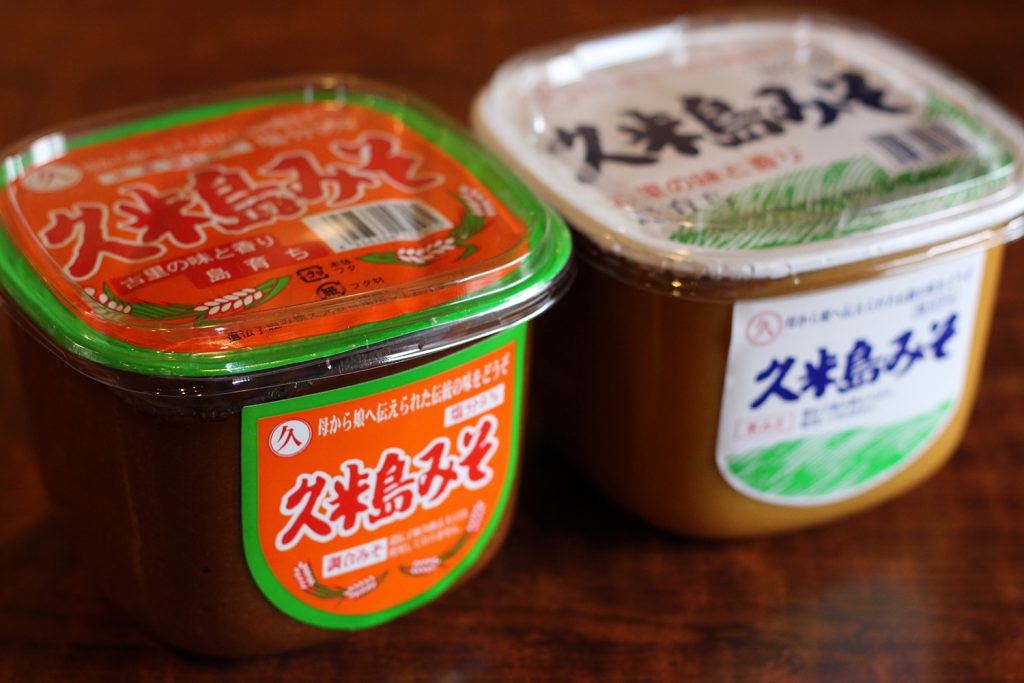 "Originally the owner's great-grandmother was making miso in Kume Island, to use in food for the whole family. She realized how delicious her miso was, and started selling her miso in Showa 54 (1979). Her pride-and-joy miso comes from steamed rice and koji mold that is left to age for 4 to 5 months. For the most part, it is produced naturally, not by machine. Its moderate salt content and gentle flavor suits Okinawan people's taste.

Since we also sell this Kume Island miso in the shop, you can also make our miso soup at home."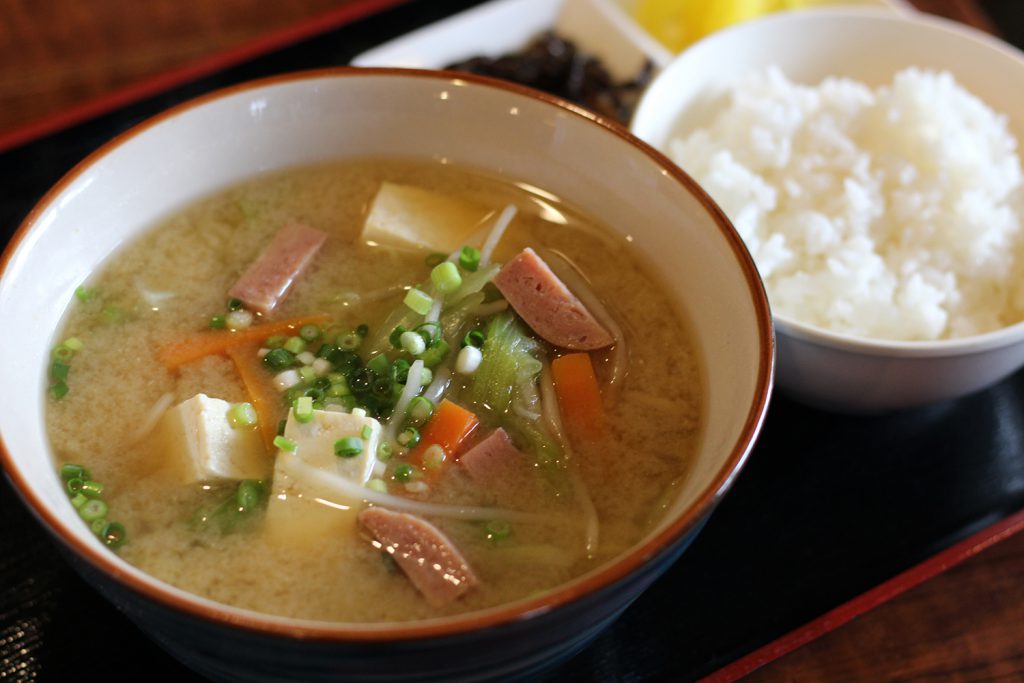 The "Miso soup set" is also popular here; you can directly taste the Kume Island miso in it. Speaking of miso soup, in mainland Japan, it is served as a side dish; in a small bowl, the same size as what a side of rice is served in. However, in Okinawa, the miso soup is the main dish; it is served in a larger bowl which includes pork, tofu, carrot, and sprouts. There is a funny story about a tourists ordering miso soup, with rice, and a side dish, and being blown away by the large portions that came out. It's understandable to see some customers nod their head in disbelief when they see it, due to culture shock!
From bone broth soup specialty restaurant at day, to Izakaya at night. Enjoy our alcohol while you have dinner!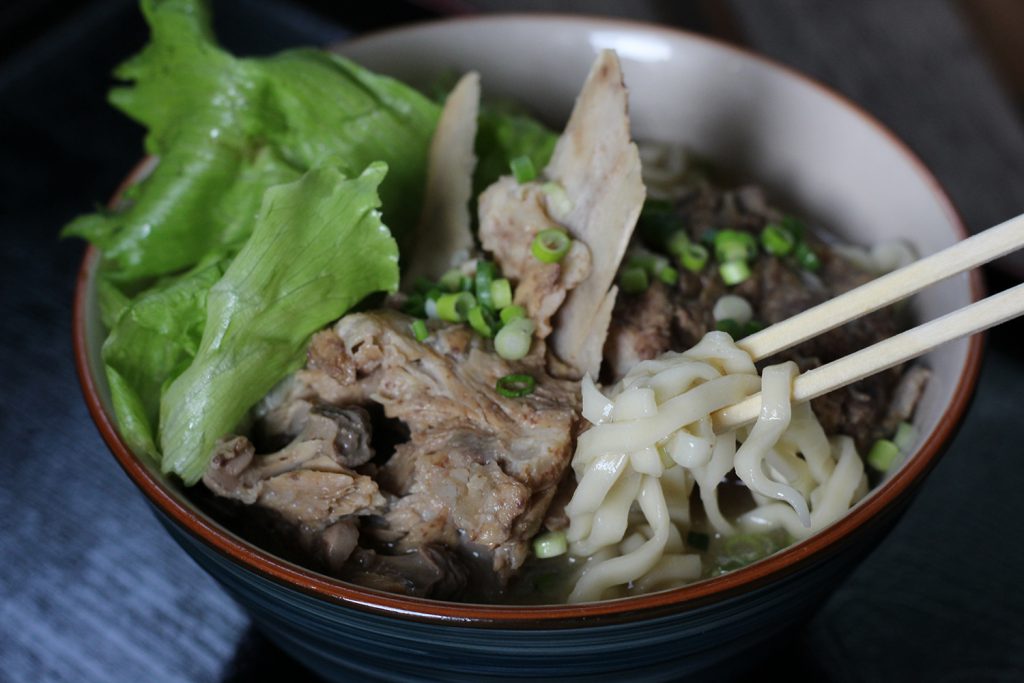 If you want to eat our pork bone broth soup, Okinawa suba, and our miso soup, you should get our "Miso Okinawa Suba (Large) 730 yen". There is also a large combo meal with rice, small appetizers, and pickles for 830 yen. We also have "Miso Soup Soft-bone Pork Rib Okinawa Suba (Large) 730 yen", as well. The owner finally found the perfect curly Okinawa suba noodles to go with the broth! You can also tailor it to your own taste by adding kimchi, egg, and other toppings.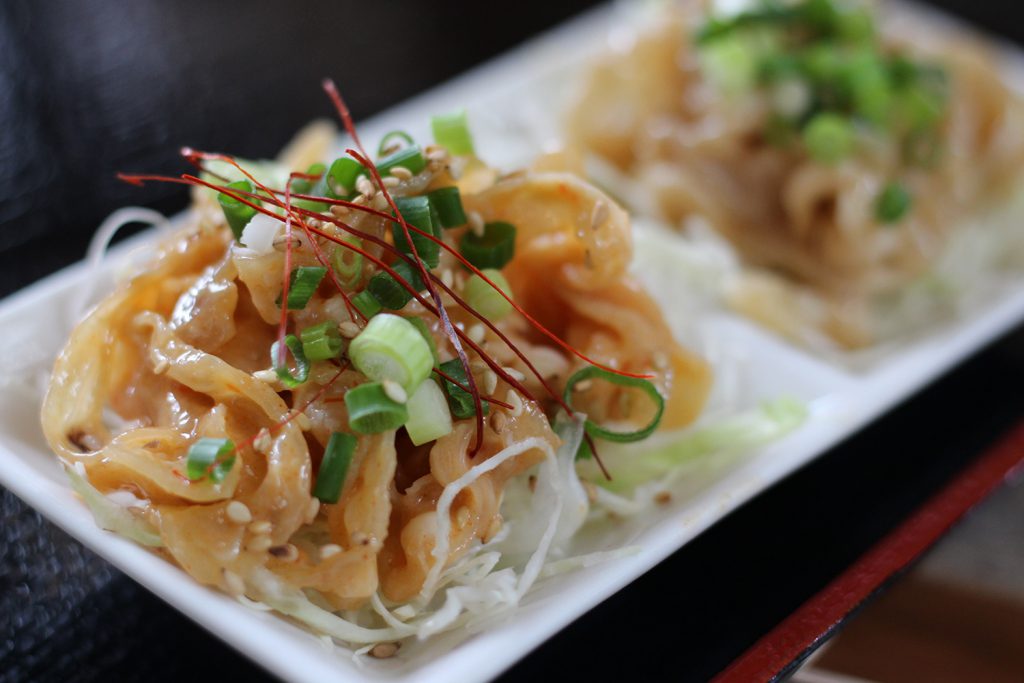 The Izakaya menu has plenty of choices, and goes well with alcohol. Pork tempura, various champurus, grilled meat from pork bone broth soup (450 yen for broiled meat), and sashimi with a vinegar miso dip are some of our recommendations.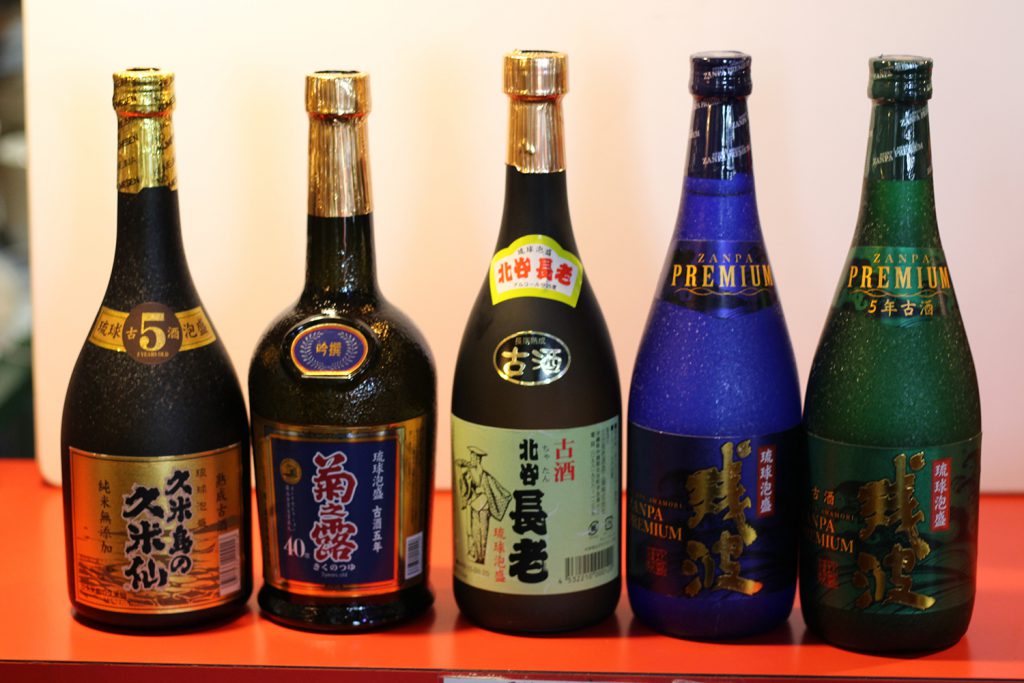 Starting with "Zanpa" for example, which is popular among local people, fairly rare brands of alcohol are all lined up in a row. Why don't you try and find your favorite?
Great soup flavored with pork bone and miso! Makanai-ya
| | |
| --- | --- |
| location | 1-14-11 Maehara, Ginowan City, Okinawa |
| business hours | 11:00-15:00, 17:00-00:00 |
| Regular holiday | Wednesdays , Sundays |
| phone | 098-890-5056 |
| URL | http://makanaiya.okinawa/ |
| Parking Lot | Parking available. The parking lot is across the street from the restaurant. |