Fun desserts that have been loved by the locals for years  Usagiya Japanese Confectionery Main Branch (Ganeko, Ginowan City)
National route 58 runs along the west coast of Okinawa and national route 330 transects the middle of the island. Along prefectural route 34 that connects these two main roads is a confectionery store called Usagiya that has been around since 1987.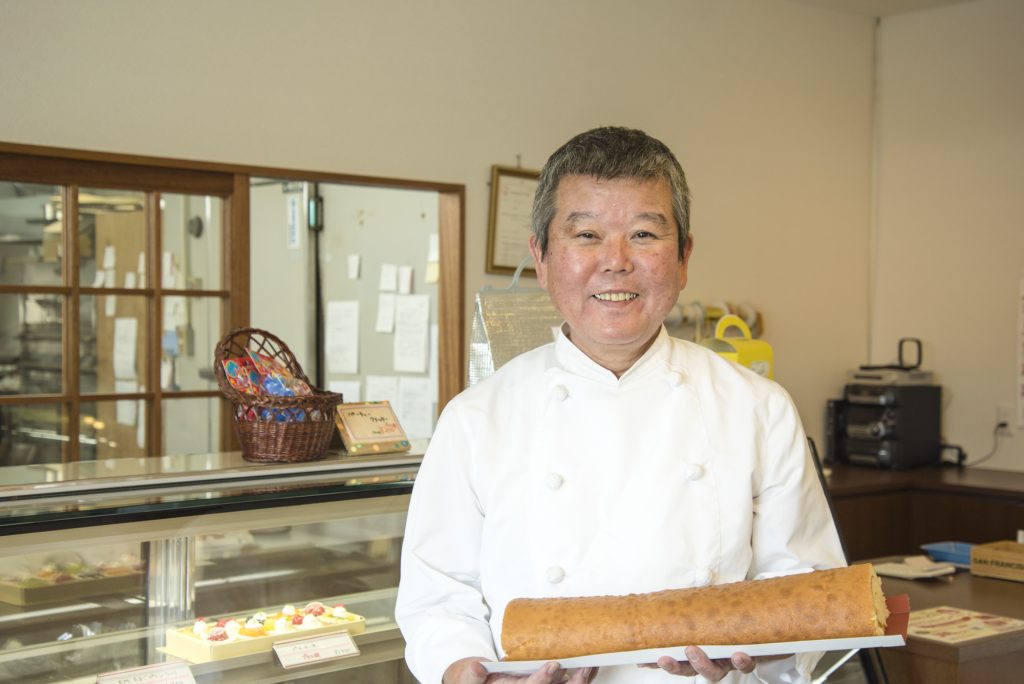 After studying western confectionery techniques in Tokyo, Tsutomu Kakazu, the owner who runs Usagiya, returned to Okinawa to practice making Okinawa's traditional confections.
Even after opening his own shop, he continued to teach himself how to make traditional Japanese desserts and Japanese style confections, showing a strong passion for sweet-making.
"Customers who were brought here by their parents grow up and bring their own kids here.
I am so happy when customers of all ages tell me, 'That was delicious'," he says, smiling shyly.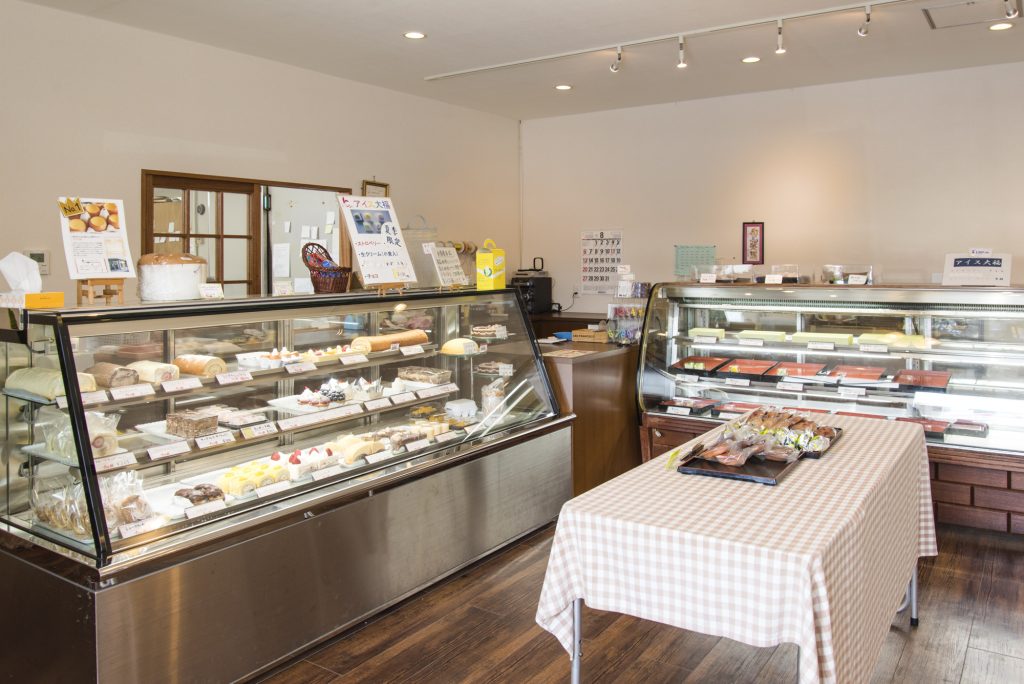 I am so happy when customers of all ages tell me, 'That was delicious'," he says, smiling shyly.Usagiya that has been cherished by the locals for many years has a huge assortment of delicacies.There are types from all different genres, from western desserts like cakes and tarts to Okinawa desserts like kunpen (konpen) that is said to have come from China in the Ryukyu Kingdom era and spread through Okinawa and the owner's originally-created products.Mmm... listening to this, the temptation for sweetness becomes overpowering, so I immediately take a bite of some of their popular desserts.
Three types of popular Usagiya desserts that are packed with fun and delicious taste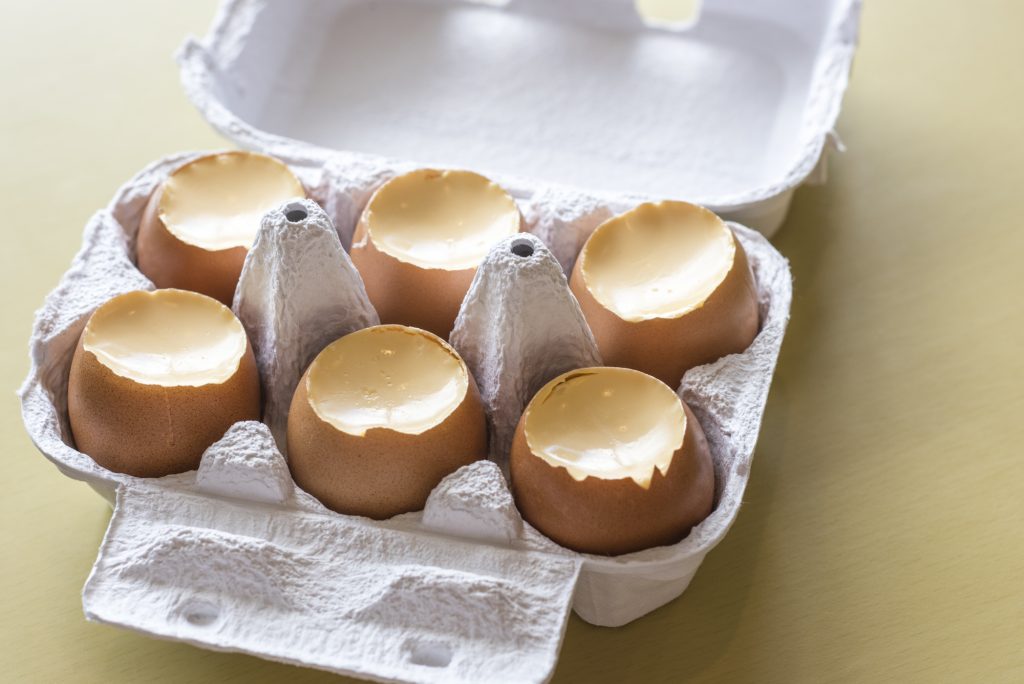 This EM egg pudding was made with eggs and milk produced in Okinawa (pack of 6 for 907 yen (after tax)).It is made with healthy ingredients produced by chickens and dairy cattle that were raised on EM feed, and even the pudding cups are made from reused eggshells and egg cartons.The most time-consuming part is washing the eggshells clean, but the delightful surprise customers experience the moment they open the box gives it a great reputation, and the shop has continued making this product for many years.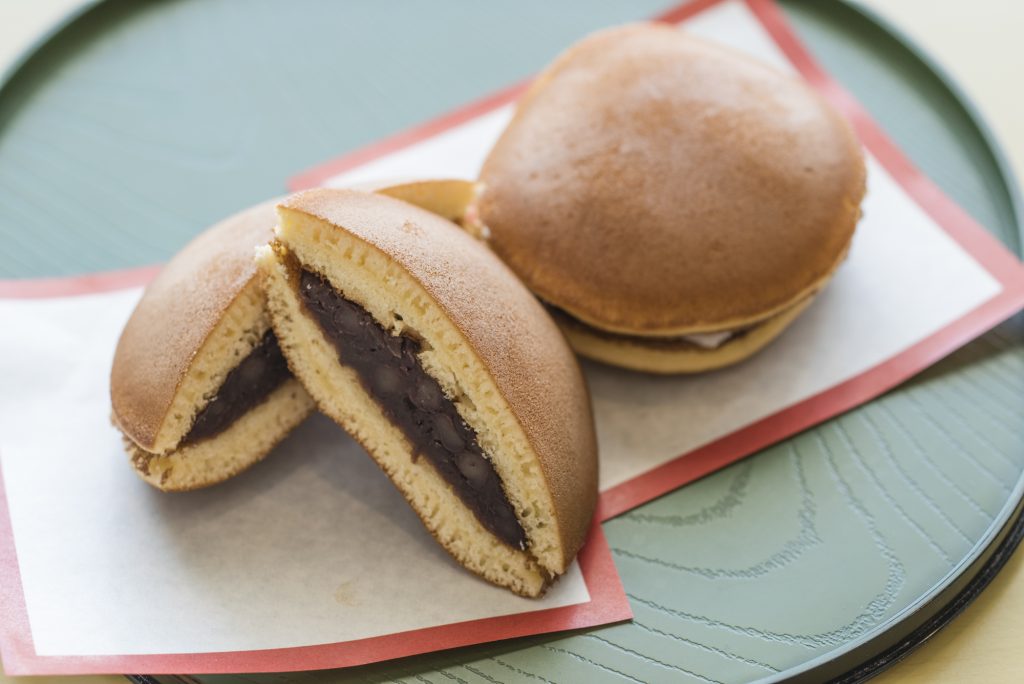 If you are a fan of Japanese anime, you should definitely try the dorayaki (140 yen (after tax)).Perhaps many of you know about this snack that is Doraemon's favorite.Dorayaki is a common snack in Japan made of two round flour-based pancakes wrapped around an anko (red bean paste) filling.The Usagiya dorayaki is large and filled with plenty of anko, but it is only lightened sweetened, so you devour it in no time.There is also the Usagiya dorayaki with mochi (162 yen (after tax)) that is filled with anko and a mochi (glutinous rice cake). You can try them both and compare.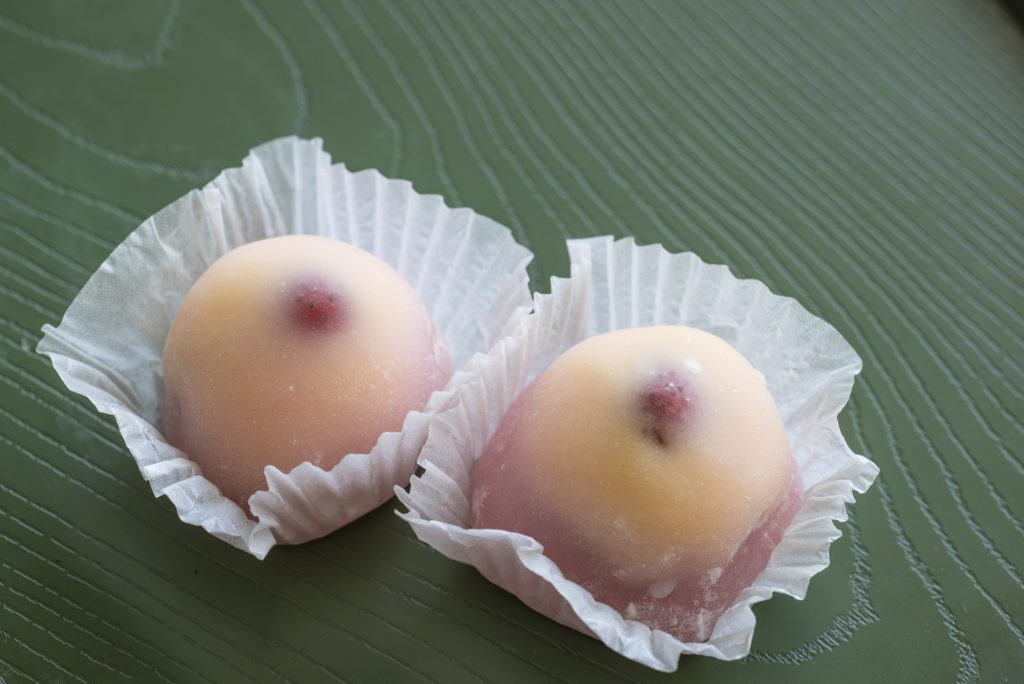 Last but not least, we cannot forget the most memorable Usagiya dessert, oppai daifuku (literally, 'bosom-shaped mochi cake'; pack of 2 for 324 yen (after tax))!This originally-crafted product that mixes Japanese and western styles is a fresh strawberry and custard cream wrapped in soft mochi.The part you can see peaking through the center of the mochi cake is the tip of the strawberry.They got their name when one of the female employees joked, laughing, that "two of them side by side look like a woman's bosom," and the store starting selling them in packs of two.
There are also tons of colorful traditional Japanese confections.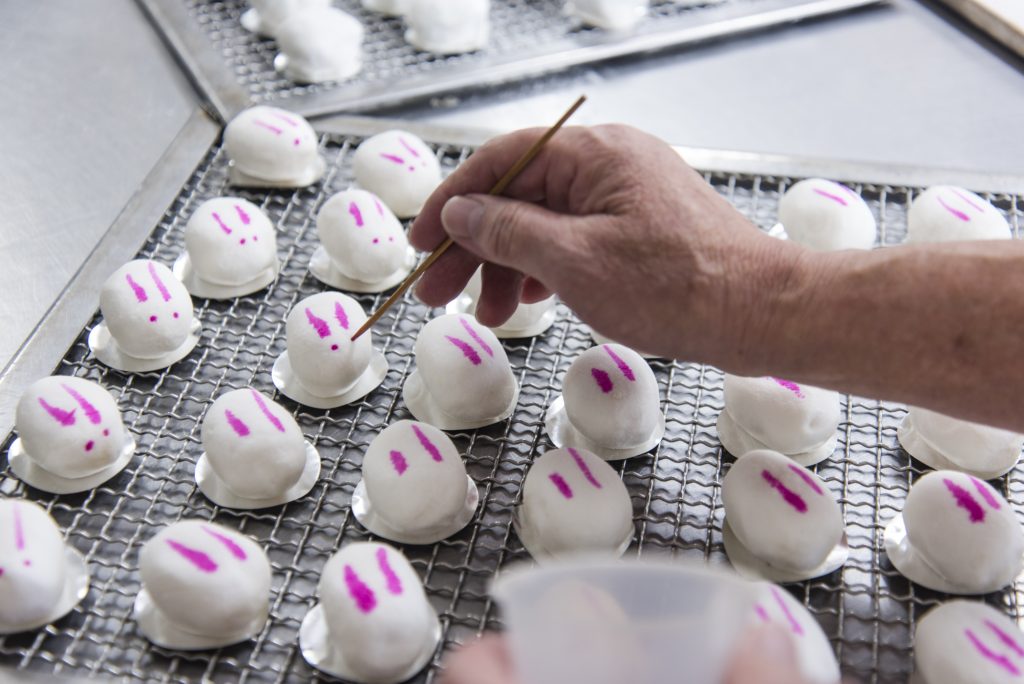 I requested a special tour of the kitchen.While drawing faces of rabbits, that represent the "usagi" part of the shop name meaning rabbit in Japanese, on the tops of confections, Kakazu smiles and says, "I take the opinions of customers and employees into account when making the confections." His flexible stance in his dessert making is surely one reason why so many people love his shop.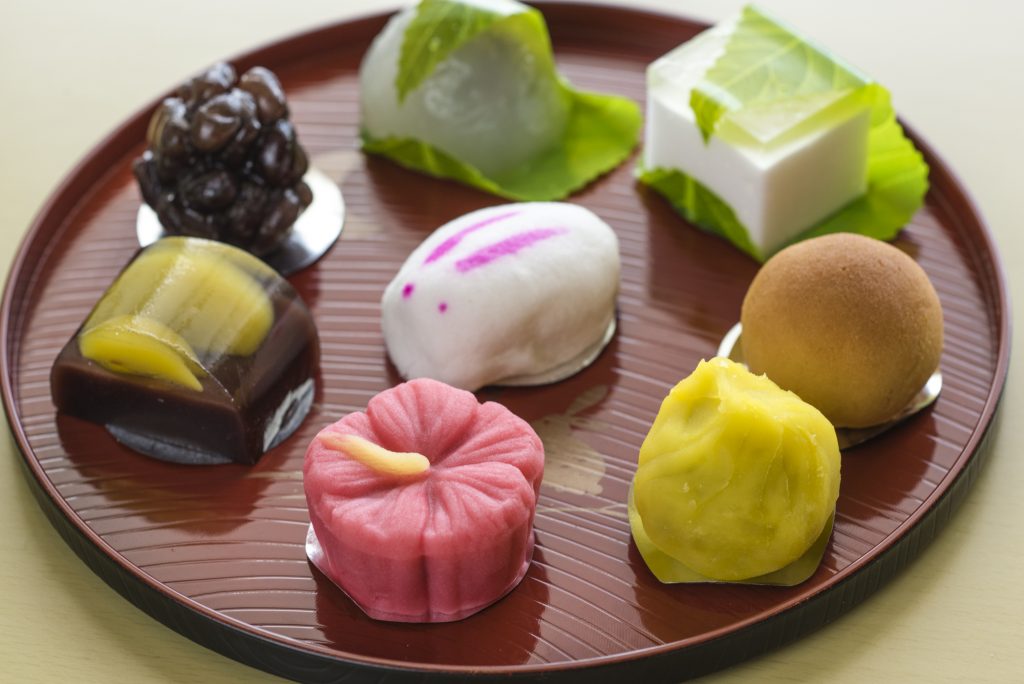 When all the rabbit steamed buns have finished steaming, Kakazu tells me about all the Japanese style confections he studied on his own.At each moment, there are between eight and ten different types of Japanese style confections that not only taste great, but are also colorful and have a fun and beautiful appearance.There is a table in a corner of the shop where you can eat summer-only treats like mochi cakes filled with ice cream and sweet red bean soup at the shop, so come on by and find a dessert you like.
Usagiya Japanese Confectionery Main Branch
| | |
| --- | --- |
| location | 1-6-2 Ganeko, Ginowan City, Okinawa |
| business hours | 9:30 AM - 8:00 PM |
| Regular holiday | Day after the last day of the Bon Festival, no scheduled holidays |
| phone | 098-898-4536 |
| URL | http://usagiya2013.ti-da.net/ |
| Parking Lot | Yes (5 spots in front of the shop) |
COUPPON

Wide variety of desserts loved by locals

Get a free futenma donut with a purchase of 1,500 yen or more (tax incl.)

※ Please be sure to check the terms of use of each coupon.

【Terms of use】

*Cannot be combined with other discounts

EXP. date:12/31/2018