Daily meals that give you a healthy body and soul Healthy Cafe Thingara (Nodake, Ginowan City)
In Okinawa that is known as the prefecture of longevity, the older women are very sprightly! This is a homey café where those sprightly older women enjoy lively conversation.I took a peek inside to find the source of all their energy.
Taste loads of seasonal vegetables in this lunch meal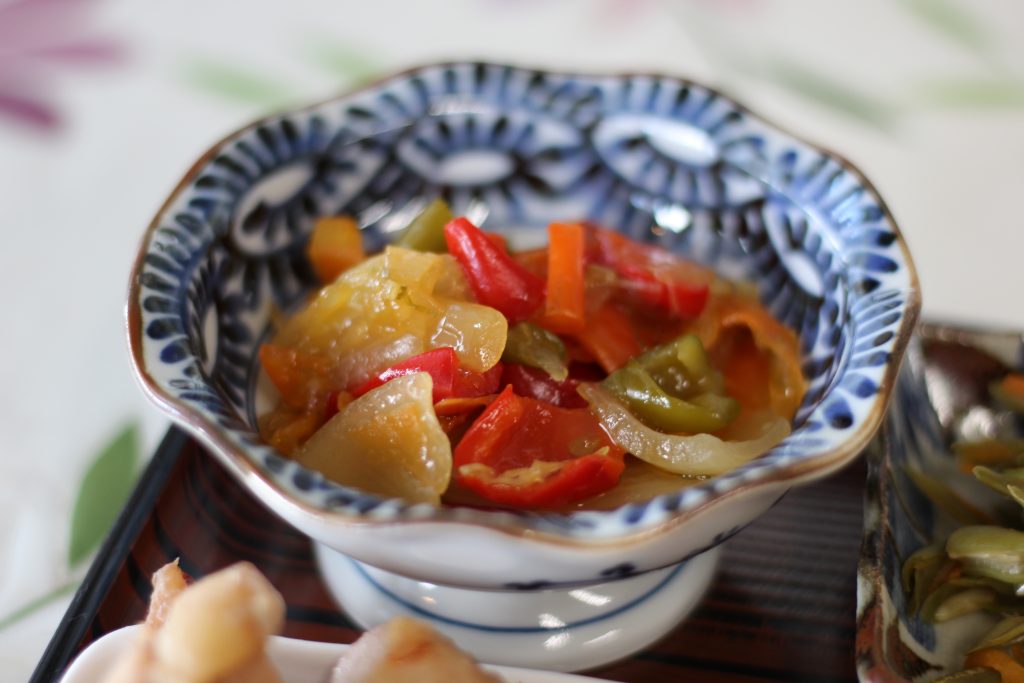 The specialty choice, 'Lunch of the day with 10 seasonal dishes for 1,000 yen (after tax)' has a home grown vegetable base and lets you enjoy tons of fresh vegetables including products purchased directly from the farmers.
The foods are made in healthy ways, for example by using bonito stock to reduce the salt as much as possible and by cooking meat in an oven to cook out all the fat.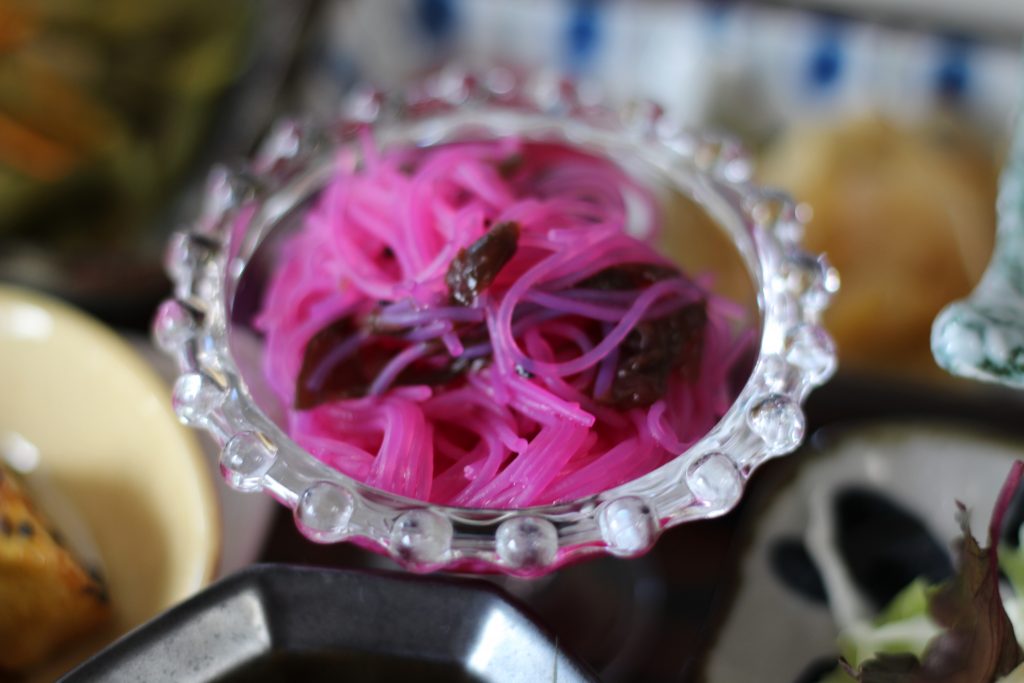 The dishes are primarily vegetables and very little oil is used. Despite this, they are popular for their firm texture and for being very filling.
Salad dressings are specially homemade, and the vivid, purplish-red color of the pickles and small appetizers is created with natural color from dragon fruit.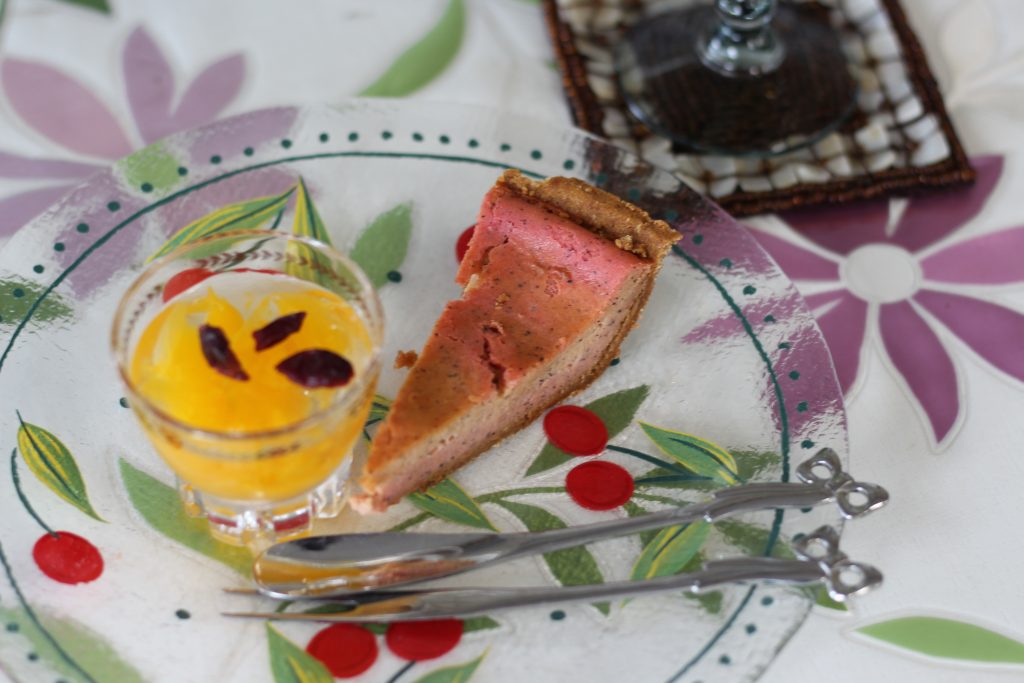 As the main dish for the lunch course, you can choose between meat or fish.
Brown rice is used as another healthy component.
It also comes with homemade dessert and coffee or tea, for a very hearty meal. Nevertheless, even 70 and 80 year old women who say at first that they can't possibly eat such a huge volume end up devouring every last bite!
Overcoming a major illness and realizing the importance of diet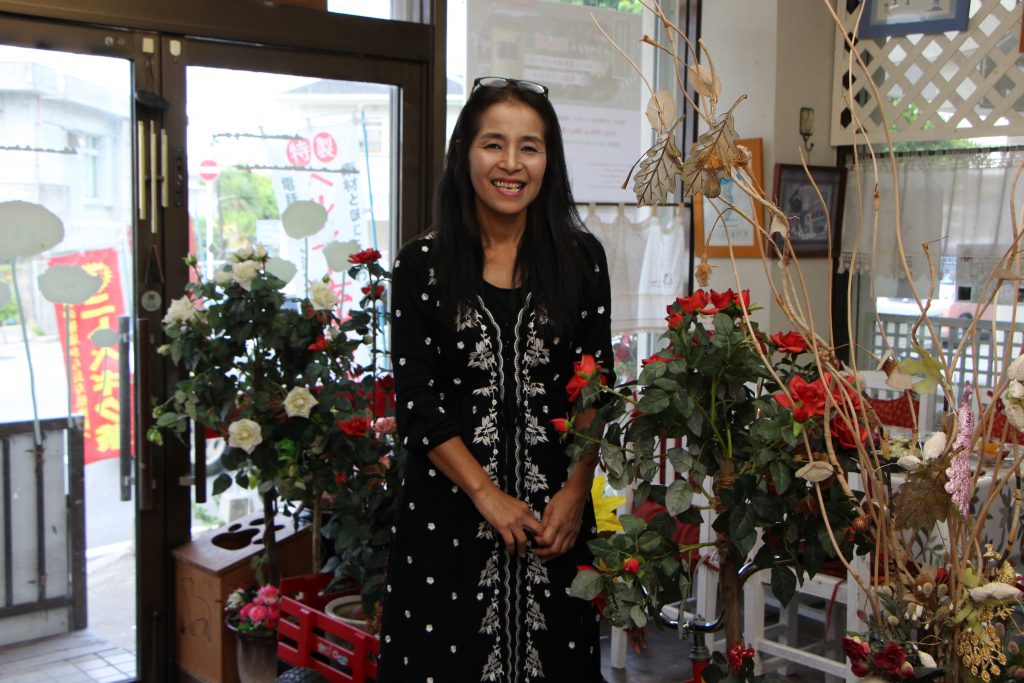 Miyano, the owner who loves antique goods from the 60s, initially opened Thingara as a variety store.Her interests drove her to open a breadmaking class in the store, and she once grew many pesticide-free vegetables there, but she eventually changed the format from a variety store to its current form, a café.Then, some years back, she suffered a serious illness, and her own switch to a veggie-centric diet was one reason she opened the café.She tells me, "Simply becoming a little more conscious of eating more vegetables in your everyday diet leads to better health."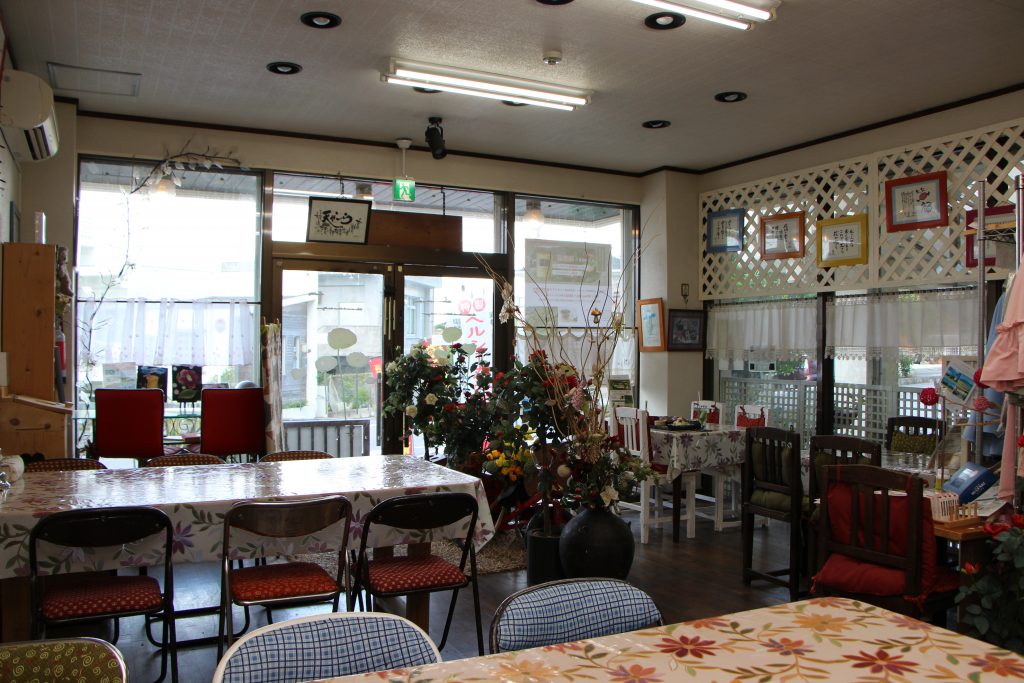 The café atmosphere where time passes at a leisurely pace, as depicted by its name, Thingara, that means 'galaxy' in the Okinawan dialect, also sells boxed lunches for a single 500 yen (after tax) coin in addition to eat-in lunch.
Its low price makes it easy to keep coming back, and the vegetable-packed boxed lunches have become a big hit with customers who are on a diet or watching their health, with some regulars even coming for one every day.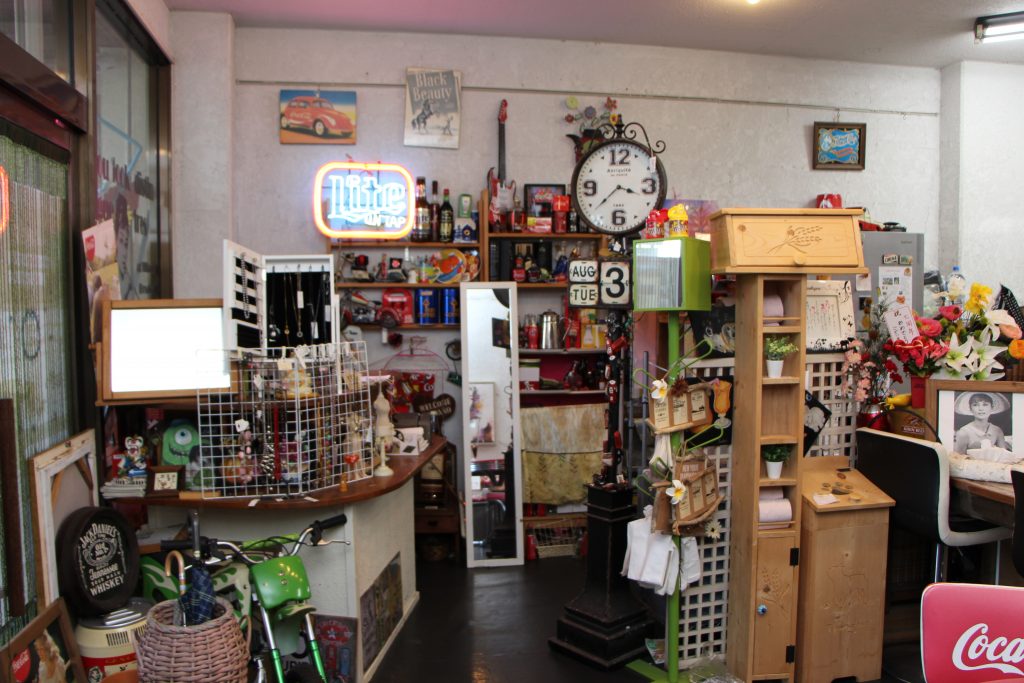 The variety goods that Miyano collected as a hobby are all on display, including American items that are retro and eye-catching and cool items like tin toys that are probably popular with the male customers.
You can also buy health foods she recommends and clothing imported from overseas, and customers are welcome to come just to shop, so please stop by and check it out.
Healthy Cafe Thingara
| | |
| --- | --- |
| location | 2-34-9 Nodake, Ginowan City, Okinawa |
| business hours | 11:30 AM - 5:00 PM (last order 3:00 PM) |
| Regular holiday | Sundays, holidays |
| phone | 098-955-5580 |
| URL | http://healthycafethingara.ti-da.net/ |
| Parking Lot | Yes (3 spots) |