Island vegetables packed with passion from a small farm Happy More Market (Shimashi, Ginowan City)
This farmer's market is lined with Okinawa vegetables you rarely see on the main island and colorful fruit.Isn't one fun part of traveling going to the market that is lined with fruits and vegetables that are unique to that region?
The vegetables are part of the farmer's own home crops, so you can trust their safety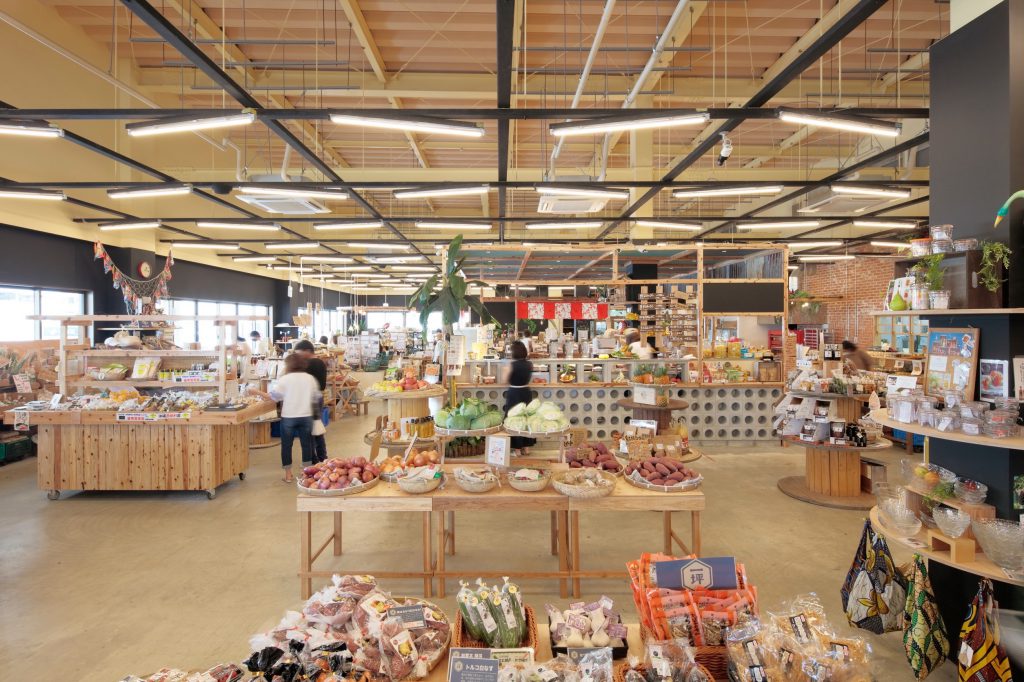 The Happy More market opened because the father of Tawada, the owner, wondered if something could be done with a greenhouse that was previously used for growing tomatoes and the farmland, and because there was no farmer's market nearby at the time.
He knew nothing about running a market, so he started studying the subject from the very beginning.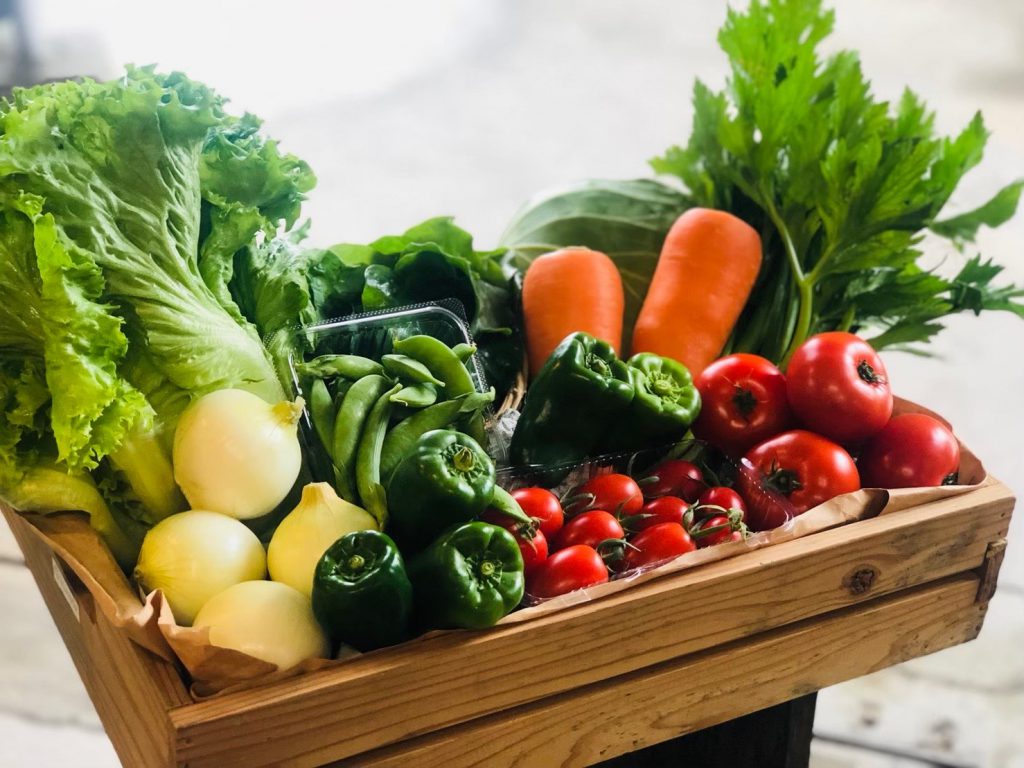 He said that when it first opened, he did not know if his products would sell or not and he had difficulties like farmers who suddenly stopping coming to sell their crops.
Nevertheless, he approached farmers with home gardens in the neighborhood one by one and increased the number of farmers selling their vegetables there.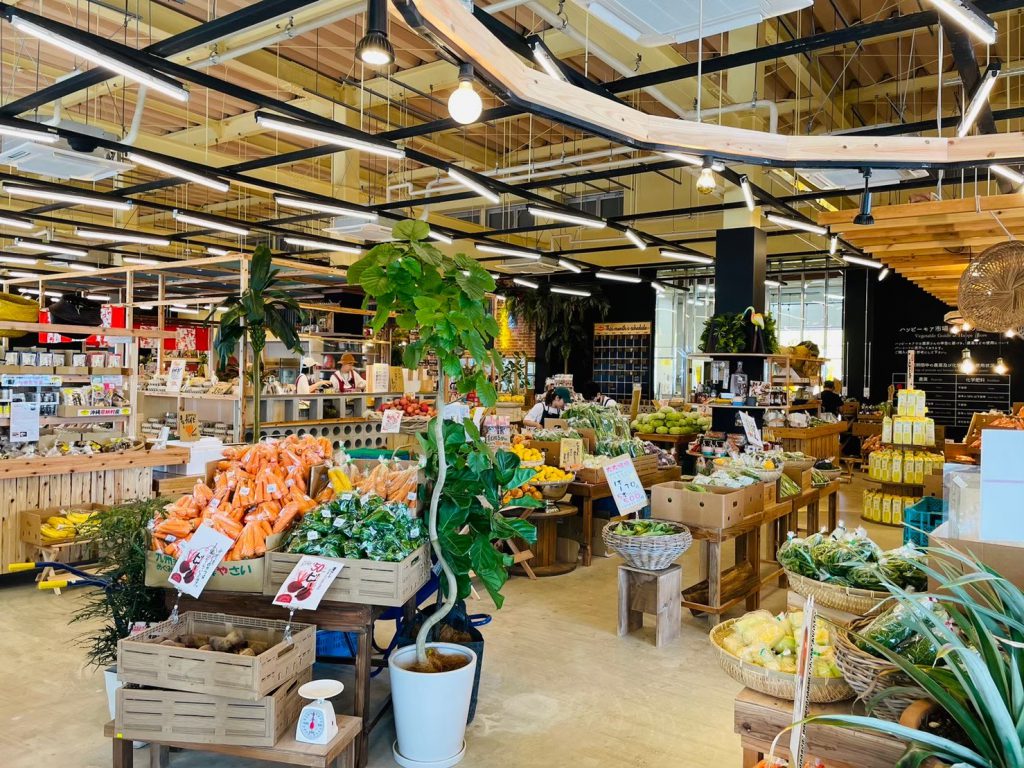 The vegetables can be considered the precious crops of the people who sell them.Because the farms are small scale, many of the farmers don't have expertise in selling crops, so the market staff help with each step from bagging to selling techniques, and the Happy More market has grown together with the farmers for ten years.Including processed foods, there are now about 1,000 sellers.About 80% are from Okinawa with the remaining 20% from other places that have vegetables that are difficult to grow in Okinawa.They only deal with farmers who are introduced to them, so they know all the farmers who sell their vegetables there.This shop has grown through farmer to farmer reviews.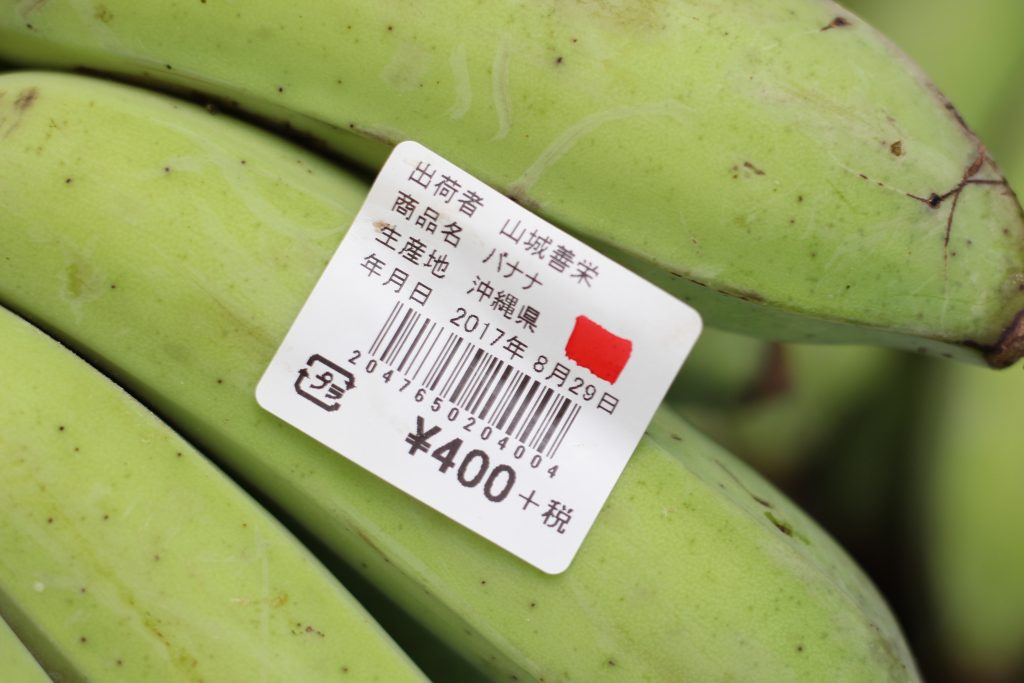 A feature of the Happy More market is that you can see right away what cultivation methods the farmers used.The price tag shows the name of the producer, where it was produced, and the delivery date as well as a mark above the barcode.This is determined by a report from the farmer him or herself. Gold means crops with high medicinal efficacy that were grown naturally, red means pesticide and inorganic fertilizer free, yellow means pesticide free, and green means use of a small amount of pesticides.It is interesting to see how the growing method and price vary by farmer for the same vegetable.Compare them when you make your purchase.
Making vegetables delicious for kids who dislike them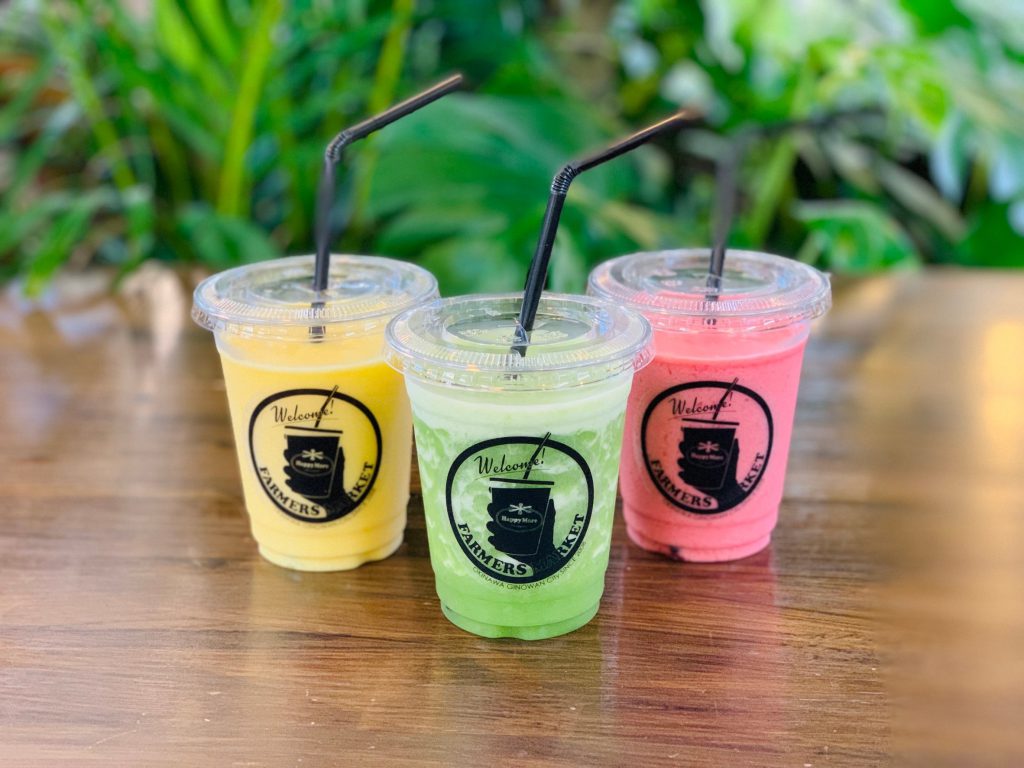 Although it is good that the number of farmers bringing herbs they have grown has increased, customers did not know how to cook them or what they taste like, so they were not selling well for a while.
They thought they could show customers how delicious the vegetables are by giving them smoothies before they made their purchase.By adding vegetables grown in the garden in the back of the market and homemade fruit ferment extract to the herbs, they became more palatable to people who dislike vegetables.There is the vegetable smoothie that is the most popular (from 324 yen (after tax)), the beet smoothie (from 432 yen (after tax)), and the mango smoothie (from 432 yen (after tax)).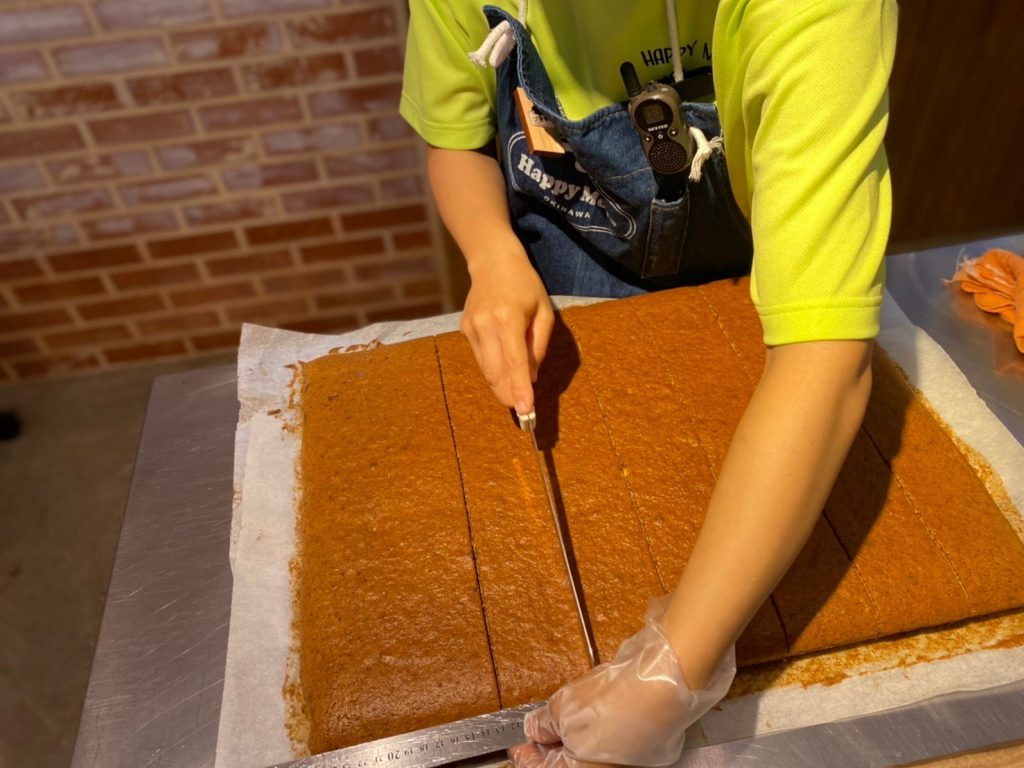 The vegetable curry and smoothie set for 780 yen (after tax) is a special curry containing over 30 types of vegetables, fruits, herbs, and homemade ferment.
Vegetables harvested that day by farmers are the main component, so the vegetable toppings change each day.Also, additive-free products are chosen for the seasoning.For the smoothie, you can choose from vegetable, mango, or beet, and you can also order curry for takeout, a nice bonus.In addition to vegetables, there are also seasonings you would not usually see at a grocery store and a section of commodities that are gentle on your skin, so just looking around and catching your gaze on the different items is also fun.There is also a large sit-down space, so you can take a leisurely break.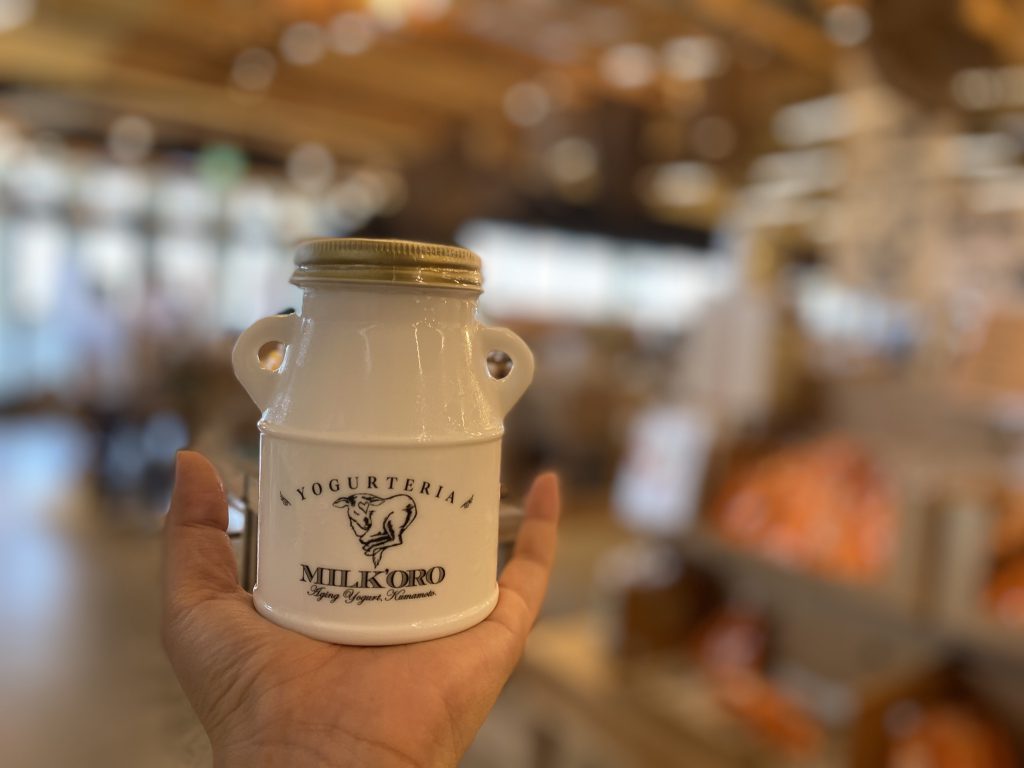 ミルコロエイジングヨーグルト(MILK'ORO Aging Yogurt)は、熊本のオオヤブデイリーファームが独自の技術で製造・販売するヨーグルトで、沖縄ではハッピーモア市場だけで購入する事ができますが、ミルコロエイジングヨーグルトは完全数量限定生産で、販売数も限られていますので、出会った時はマストバイアイテムです。

まるでレアチーズのような固くなったクリームの層とトロリとして酸味あるヨーグルトの2層ヨーグルトの味わいが楽しめます。
Happy More Market
location
1-247-1 Shimashi, Ginowan City, Okinawa (When using GPS, look for 1-1-2 Shimashi, Ginowan City, Okinawa)
business hours
10:00 AM to 6:00 PM
Regular holiday
Sundays
phone
098-896-0657
URL
http://happymore.jp/
Parking Lot
Yes 50 spots
Remarks
Facebook : https://www.facebook.com/happymoreichiba/
Instagram : https://www.instagram.com/happymoreichiba_official/