Pizza delivery chain created in Japan Pizza-la Ginowan (Aichi, Ginowan City)
Pizza-la is the highest-grossing chain with the most branches in the pizza delivery industry in Japan.
It developed many new kinds of Japanese-style pizzas that didn't exist anywhere in the world, like teriyaki chicken, curry, shrimp with mayonnaise, and crab meat.
Carefully selected ingredients and original methods are the keys to the delicious taste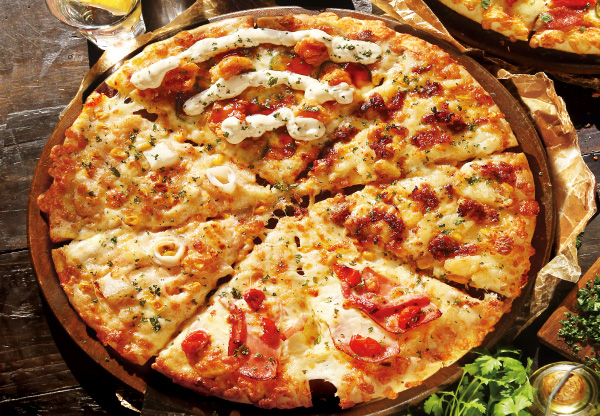 The dough that is the core of the pizza is an original recipe co-developed with a long-established bakery in Tokyo. The dough is left to rise twice at a low temperature to bring out the savory flavor.Another special feature of Pizza-la is that you can choose from three types of dough: 'Italian' that is stuffed with cheese right up to the edge of the crusts, 'Hand-tossed' that have puffed crusts, and super crispy that is thin and has a crispy texture.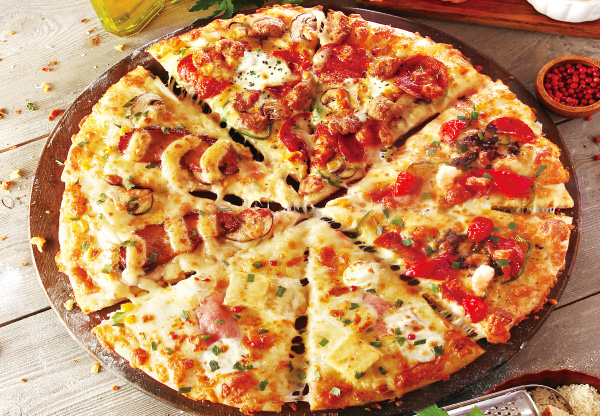 A different base sauce is used to match the type of pizza, and includes flavors like mild-flavored ripe tomato sauce, mayonnaise, salsa, and meat sauce.A key point is that the pizzas are topped with richly-flavored natural cheese and fresh tomato and basil to deliver a taste of freshness.Right before eating, you can also add olive oil made from pesticide-free, hand-picked Italian olives that comes in a small packet to enjoy even richer aromas.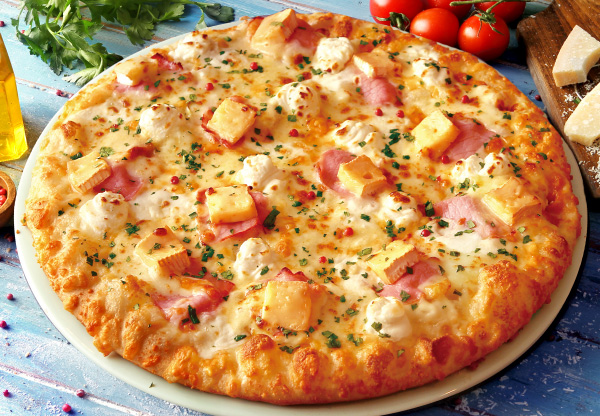 The menu offers a wide range of varieties, including the feast pizza series that is packed with toppings, the pizza japonaise series, the seasonal campaign menu, the quarter series that lets you eat four different types of pizza, and classic originals like Margherita. Any pizza can be made into a half-and-half, with medium pizzas (about 25 cm) large pizzas (about 36 cm).
Perfect pizza companions! There are also many sides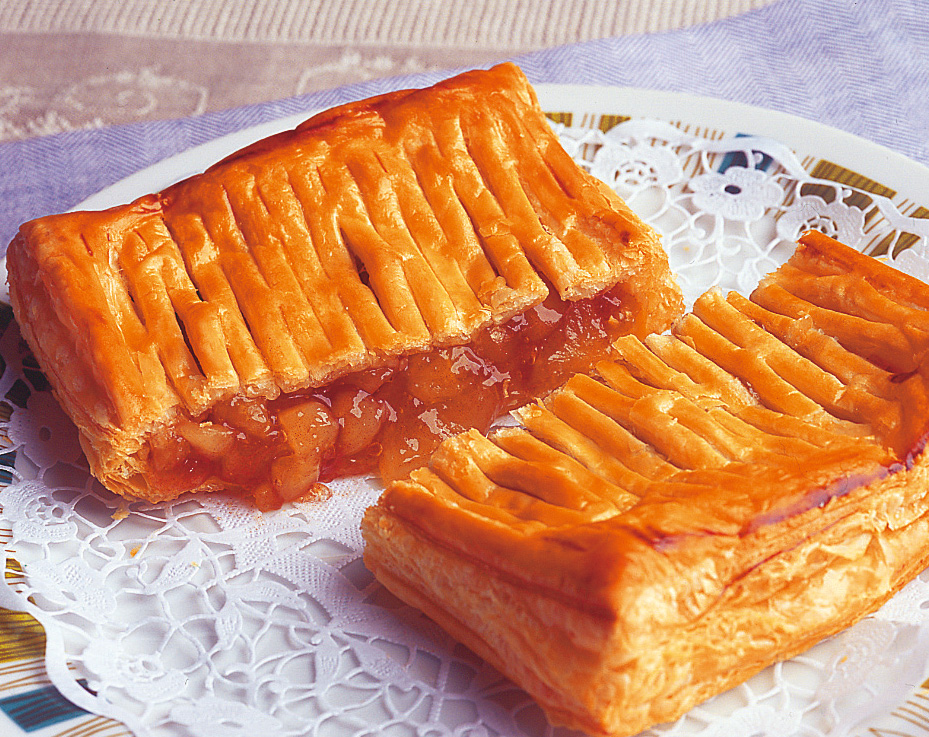 The sides menu has a full lineup of everything from snacks to salads, soups, desserts, and beverages.The manager's recommendation is the freshly baked apple pie for 440 yen (before tax).The crust created using their pizza-making expertise is super flaky.The just-baked chocolate fondant for 440 yen has an exquisitely delicious rich chocolate flavor, so you absolutely must try this masterpiece.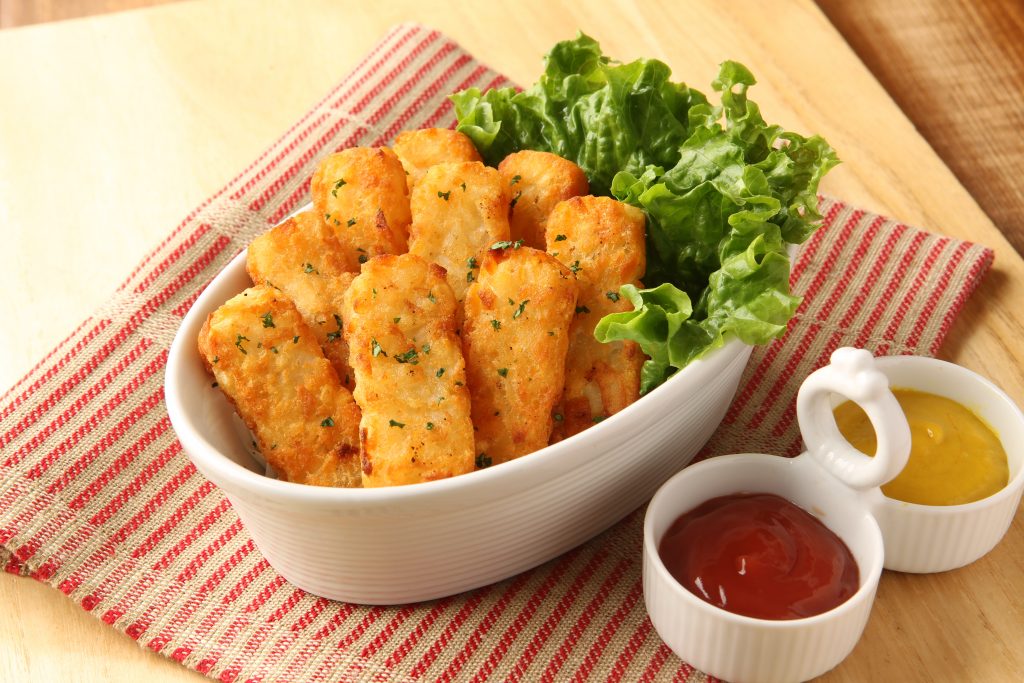 Another popular service is that you can order from their affiliate VIVA Paella that sells home-delivered paella or tapas (starting at 1,810 yen (before tax) on the official website to have those dishes delivered together with your pizza from Pizza-la.They also sell alcoholic beverages like white and red wine, so you can have a pizza and paella party.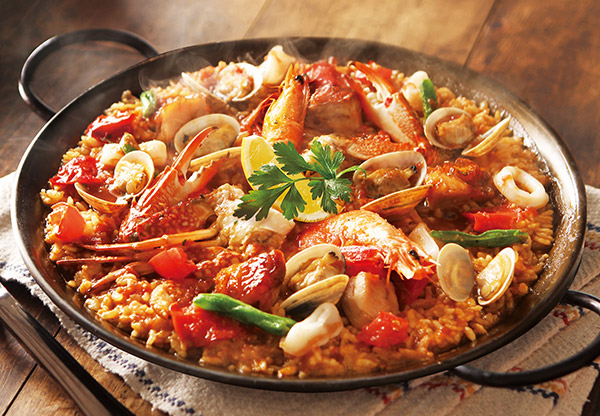 Pizza-la has an English menu and can take orders by phone in English (0120-749-925; covers all of Ginowan City and part of Nakagusuku Village and Nishihara Town).The branch also offers its own English services.The food is put in a special heat-insulating bag for delivery, so it is just as piping hot as when it came out of the oven when it arrives on your doorstep.If you are tired from all the fun of sightseeing and feel like going out to eat is a bit too much trouble, try having your food conveniently delivered right to your hotel.