Conveniently enjoy genuine Japanese cuisine in a café space. Mati-cafe (Uchidomari, Ginowan City)
For over ten years, Mati-cafe has been on the forefront in Ginowan City that is also the top café spot in Okinawa.This café is one of the pioneers of the café fad in Okinawa and is also very popular with young local women.
Try the traditional flavors of obanzai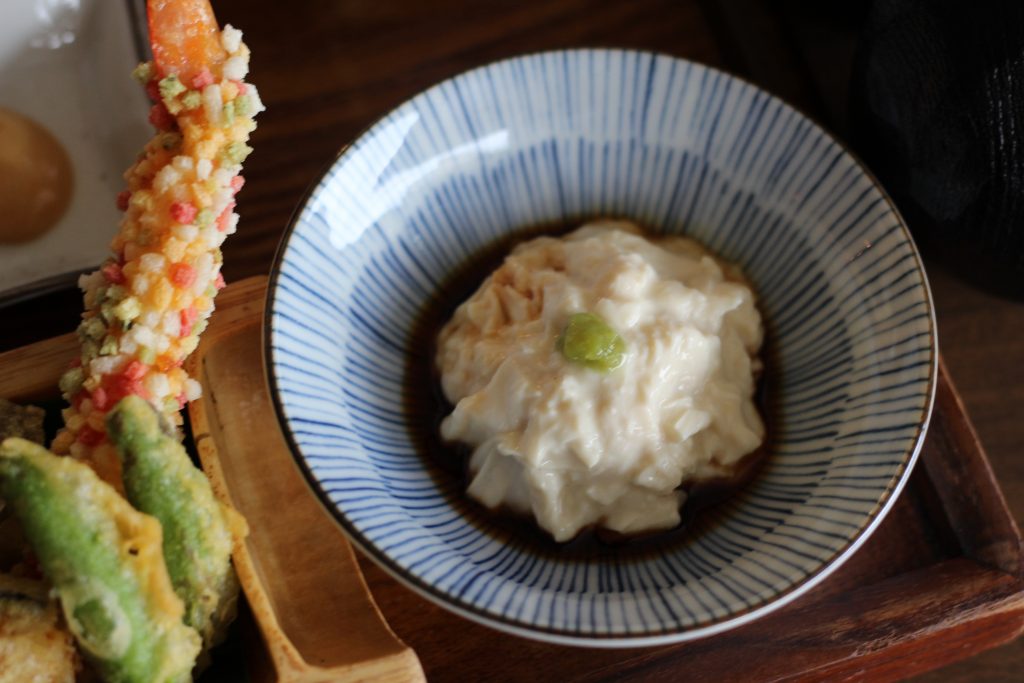 Obanzai refers to side dishes made in regular homes in Kyoto that used to be the center of Japanese food culture.Okinawan cuisine uses different ingredients and cooking methods, so there are few eateries where you can have obanzai in Okinawa.The owner of Mati-cafe is from Kyoto and makes authentic obanzai dishes, having honed his skills at a ryotei (upscale traditional Japanese) restaurant in Kyoto.You can experience Kyoto tastes while still in Okinawa.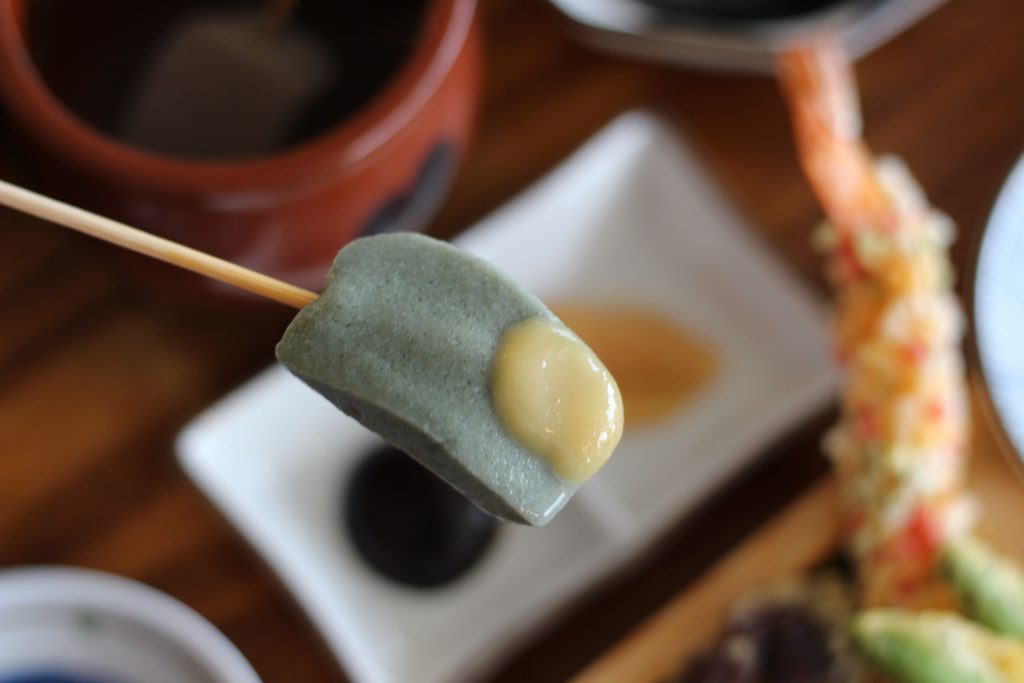 In the Kyoto-style obanzai set for 1,400 yen (after tax), you can have nama-fu gluten cakes that originated in Kyoto served in a pot filled with hot water, miso-glazed grilled tofu, and simmered foods cooked with seasonal vegetables and impregnated with the soup broth.You can also have tofu skins made from soy milk, Kyoto-style tempura, and rolled omelet made with soup stock.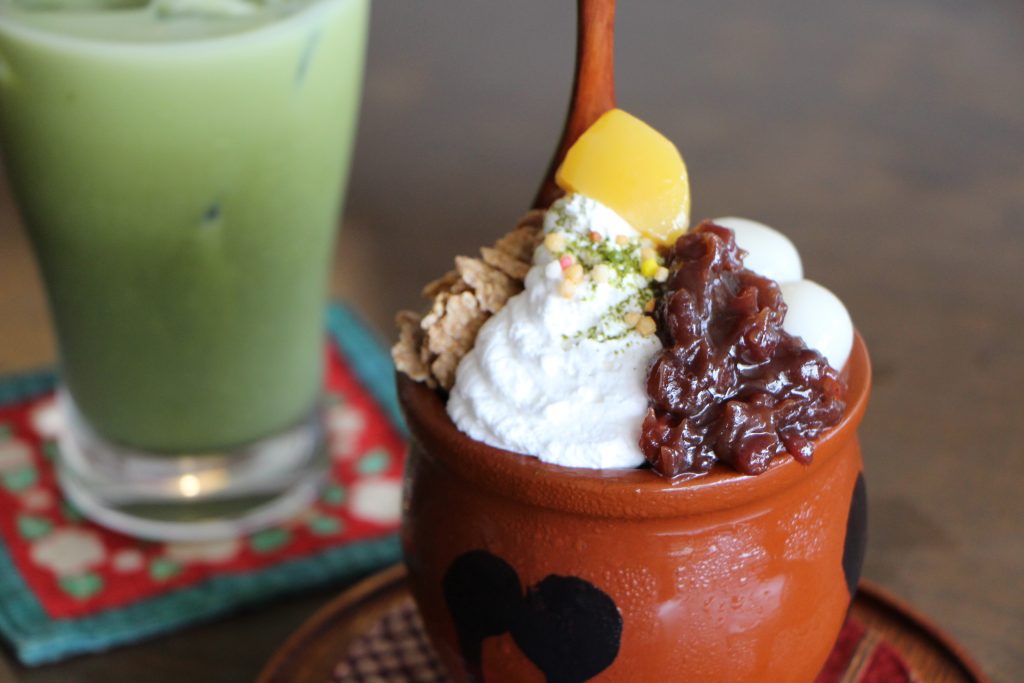 The Kyoto-style matcha parfait for 700 yen (after tax) that is a popular dessert all year round offers the perfect match between the refreshing bitterness of real Uji matcha and the sweetness of the parfait.Uji is the owner's hometown, which explains the delicious flavor.There is also the matcha au lait that is frequently ordered by non-Japanese people for takeout. Be sure to stop by when driving through.
Relax and do nothing with a special someone or just by yourself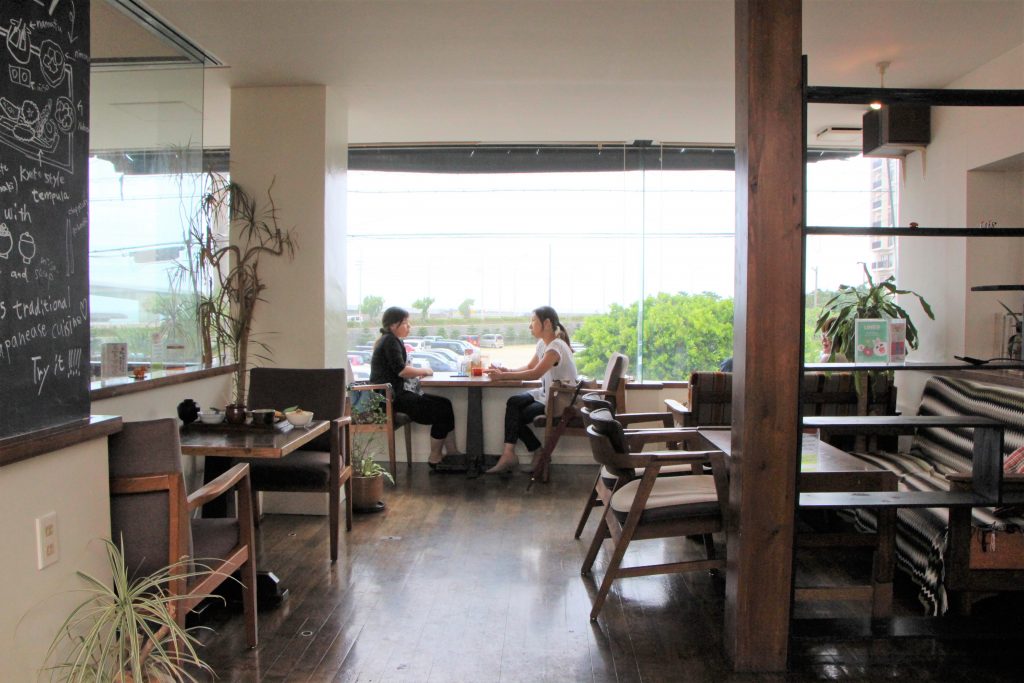 If you go up the winding staircase, you will see Mati-cafe on the second floor of the building.Above your head, the lamps that are also the symbol of the café shine a warm light down on you.When you open the door, a separate space spreads out before you where time passes slowly.You can also look out onto the ocean from the large glass-paneled walls.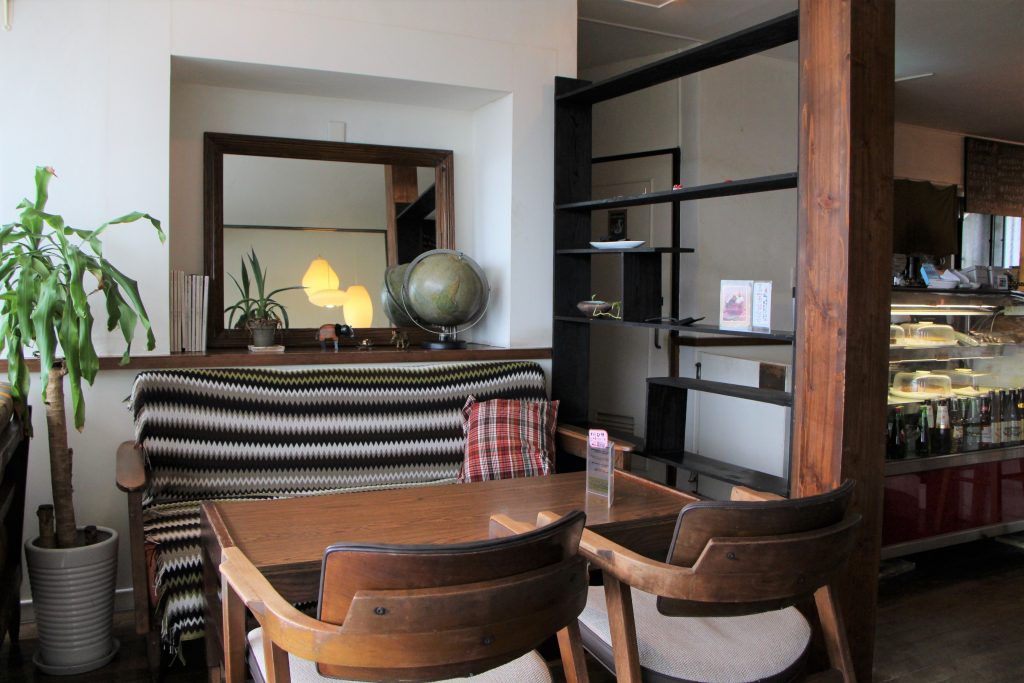 The relaxing sofa seats are great for families.Kyoto obanzai is mild-flavored, so it is more palatable for older men and women, and there are surprisingly many Western-style options like hamburger steak as well as curry that is a favorite of children, so many people come as a family with three generations.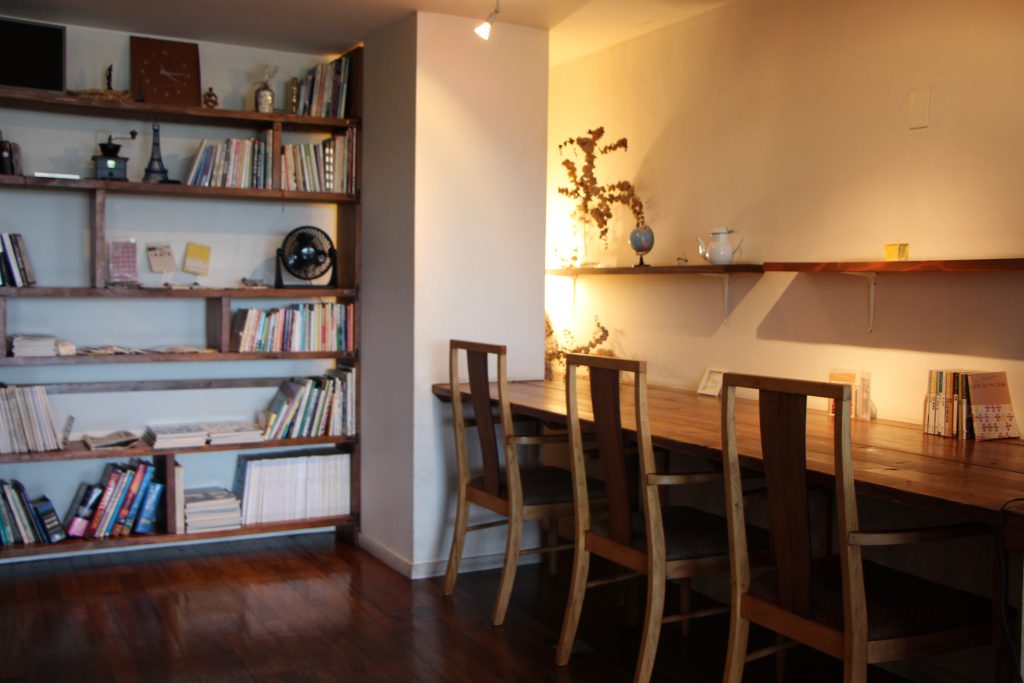 The shelves are lined with travel books from around the world collected by the owner who loves traveling.You can leisurely spend some time drinking coffee brewed from specially selected coffee beans with a book you like in one hand.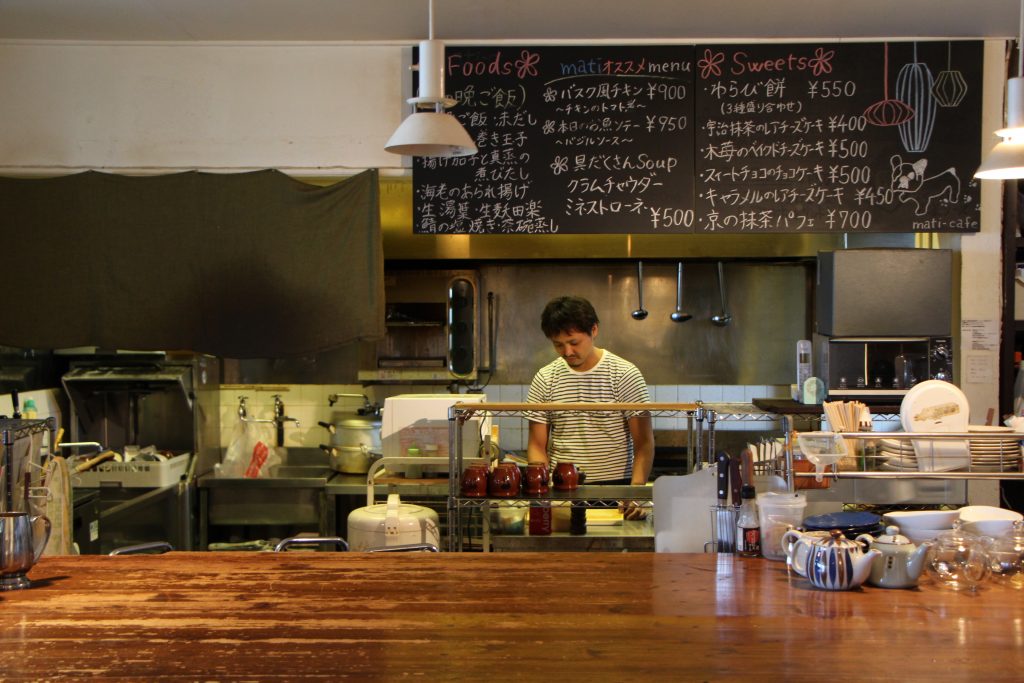 In the evening, you can enjoy alcoholic drinks with your meal, and there is an all-you-can-drink option for 2,000 yen(after tax).With the help of the recent bento (boxed meal) fad that is spreading among non-Japanese people, they also offer a shokado-bento for 2,000 yen (after tax).(evenings only, reservation required) that is very popular.You can enjoy different styles in the daytime and at night, so they are sure to come in handy for all sorts of situations.If you have already tried Okinawan cuisine, how about comparing it with Kyoto-style cuisine?
You may re-discover the excellence of Japanese food.
Mati-cafe
location
2F 613 Uchidomari, Ginowan City, Okinawa
business hours
11:30 AM to Midnight
Regular holiday
Thursdays
phone
098-898-1708
URL
http://maticafe.ti-da.net/
Parking Lot
Yes (3 in front of the café and a second parking lot on the street behind the café)
Remarks
Facebook: https://www.facebook.com/maticafe2005/
Instagram : https://www.instagram.com/maticafe_okinawa/