Akagaara Agu Shabu-Shabu is so superb that you will be addicted! Akaga-ra(Ujidomari. Ginowan City)
We speak of the real thrill of trying all the meals! If you're traveling within Okinawa and want to try the cuisine, Okinawa`s cuisine and local pork meat are included in the top dish! Therefore, the restaurant you want to dine at is the restaurants where you can enjoy Okinawa cuisine and Shabu Shabu. It is the "Okinawan food and Shabu-Shabu restaurant! Akagaara
At Akagaara, you can enjoy Shabu-Shabu with Okinawa's brand of pork, "Yanbaru Aguu". The Yanbaru Aguu is a popular pork with a more mouth-watering taste compared to other porks. It's so tasteful that it can melt on your tongue. Since we have so many ingredients, you can enjoy the variety meat we have by simply eating Shabu-Shabu. We offer pork loin, belly, and ham.
Enjoy our fresh sashimi that was prepared well by our chef!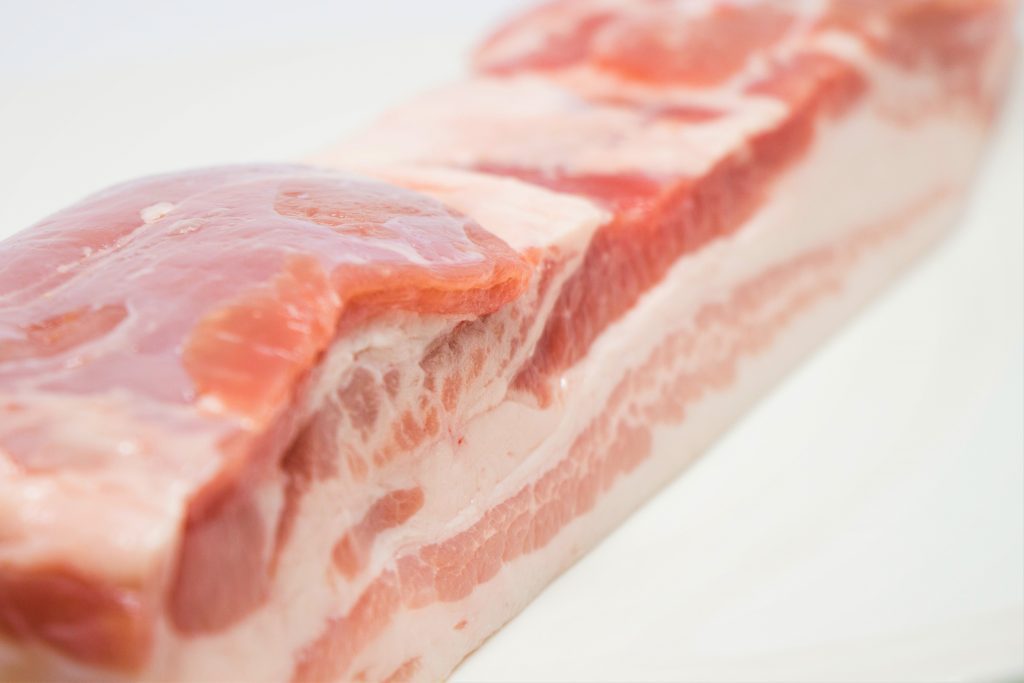 We also recommend fresh seafood, where the chefs themselves visit the fishing port just for pleasure. In addition to tuna, we also have other seafood such as island octopus, salmon, and white meat. Our huge portion full of 5 pieces of sashimi is extremely popular. You can enjoy our other sashimi from time to time with our thick tuna and salmon as the lead.
Soft and juicy meat quality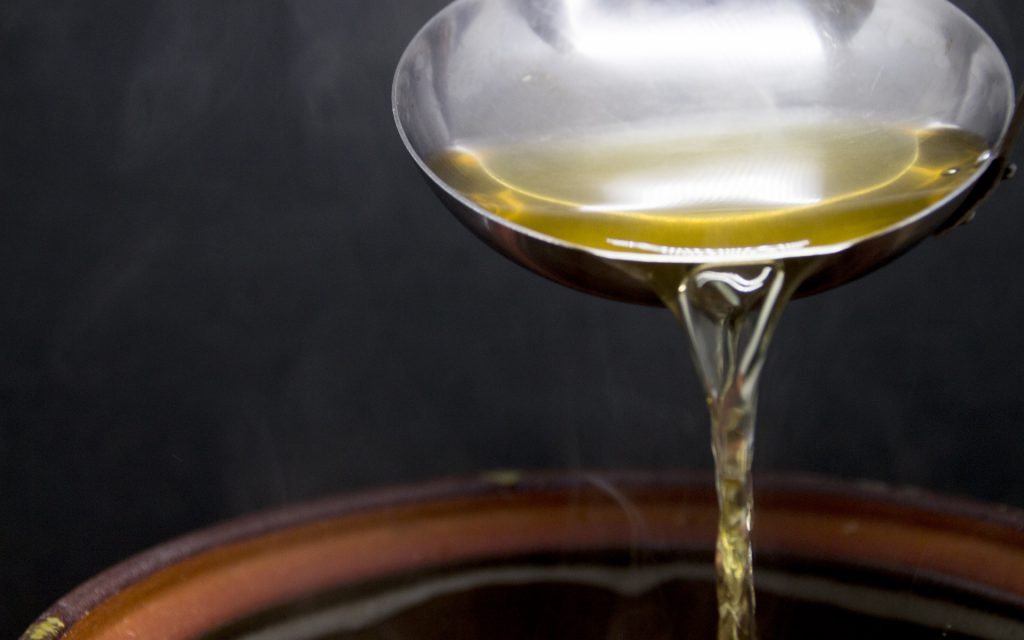 Deep fried YANBARU chiken Karaage
We take great care at providing an enjoyable and aesthetically pleasing atmosphere for your meals!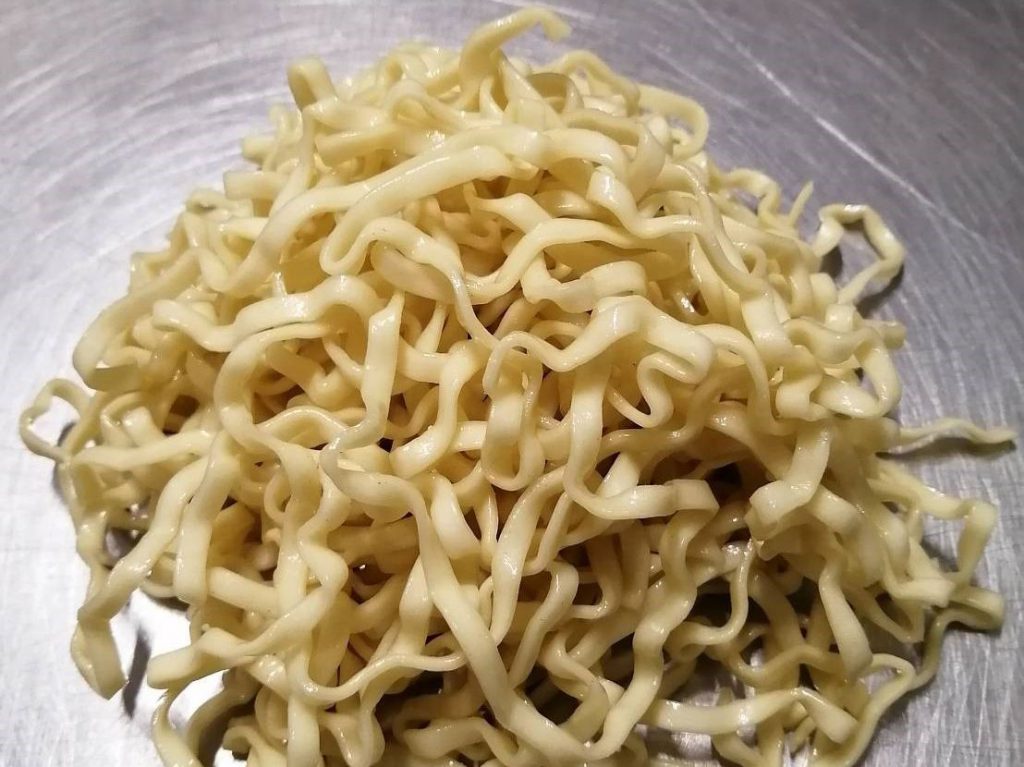 In the calm atmosphere of Akagaara in the restaurant, you'll discover our shisas on every corner. Our wooden floor is very comfortable for your feet after taking off your shoes. It uses the traditional Japanese traditional construction method called "Naguri Yuka". The moderate unevenness will make you feel relaxed.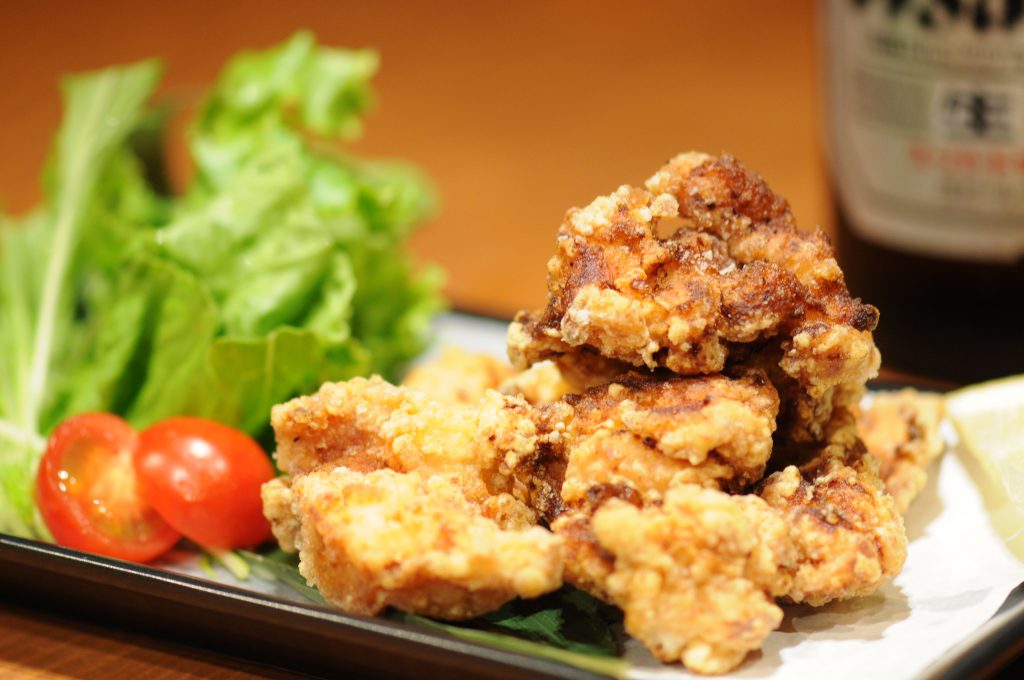 We have counter seats for those who come alone. Feet dangling seats, private non smoking rooms which is popular for children and families are also available.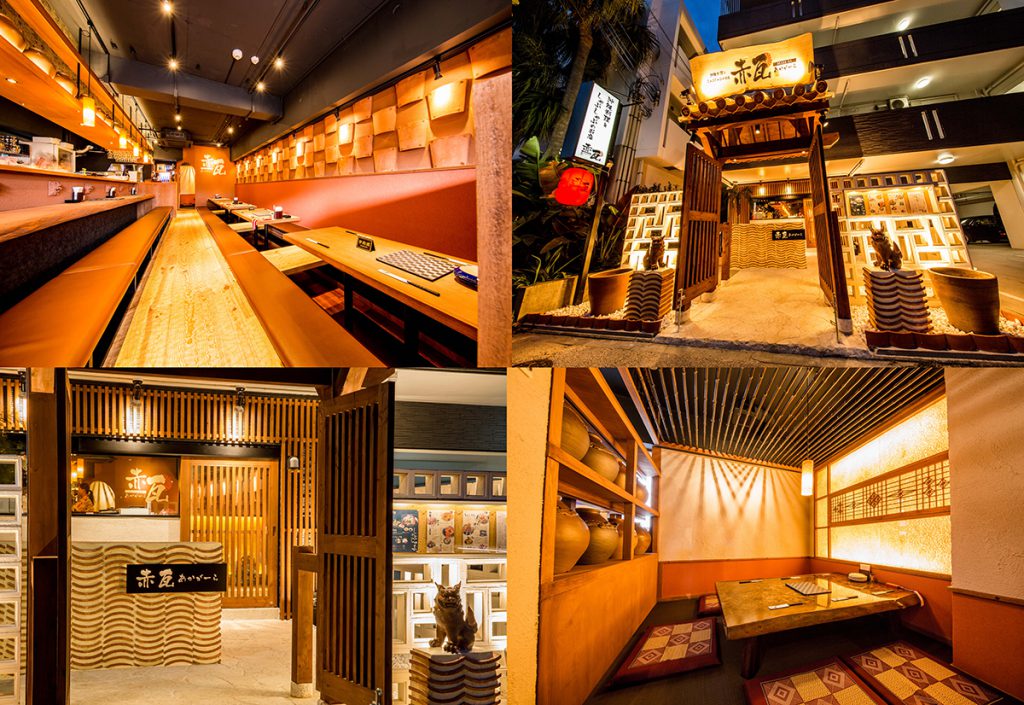 Our dishes made in the "Shinseitoubou"factory in Naha City (called Yachimun), enhance the beautiful look of the food. Our awamori glass uses the traditional Ryuukyuu style glass made at "Ryuukyuu Glass Craftshop, Umikaji." The name of the glasswork is "
"Sunset at Zanpa."Feel Okinawa through the glass.
"
お一人様限定で、ハーフサイズなど対応しますので、お気軽にお声掛けください。
当店自慢の半個室です。和紙から射し込む柔らかな光と天井から竹の隙間を木漏れ日のような暖かい光が差し込む優しい空間になっております。お座敷で禁煙となっている為、お子様連れのご家族や接待などにも人気です。ご希望の方はご予約をお勧めします
三線の音楽を聴きながら、厳選された県産食材を使用してのあぐー葱しゃぶや沖縄料理を味わえます。なぐり床を肌で感じ、三線の音に癒され、壁にある赤瓦や壺やシーサーを目で楽しみ、あぐーの旨味で喜び、泡盛の香りで酔いしれる空間を味わってください。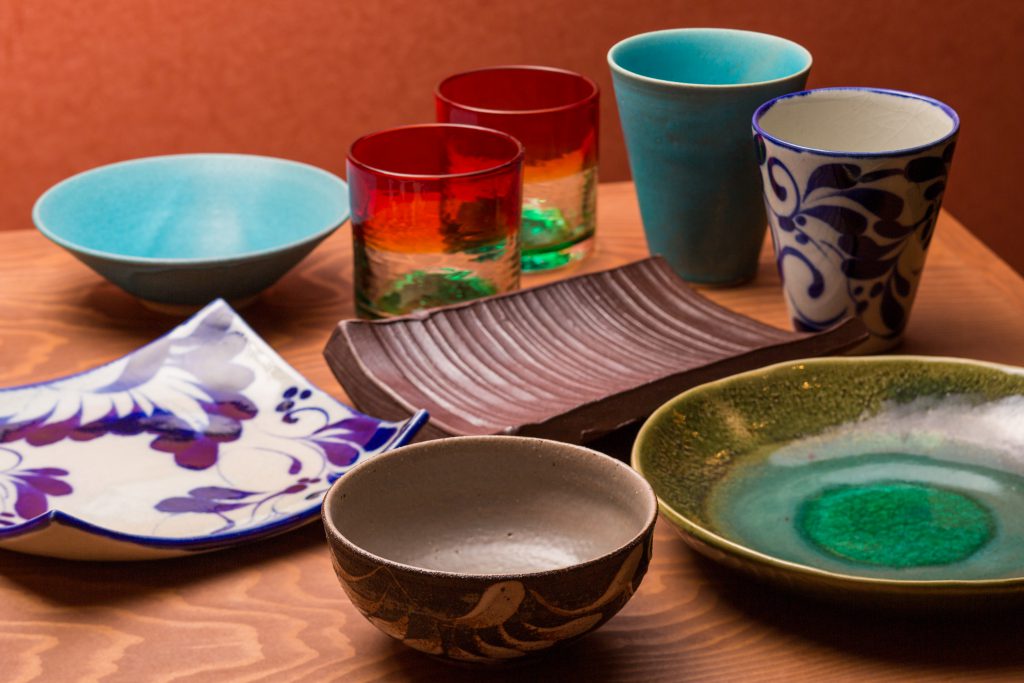 テーブルを彩る名脇役の数々は、那覇市の名店「眞正陶房」で1つ1つを手作り、手書きにこだわった器を使用しております。色鮮やかで美しいターコイズブルーの器は、食材を華やかに見せてくれます。ターコイズとはトルコ石のこと。グリーンとブルーが混ぜ合わさった絶妙な色合いは、見るひとをぐっと惹きつける不思議な魅力があります。沖縄の海のように美しいターコイズブルーが若い女性に人気です。色も華やかだけどシックな大人のダークブラウンや真夏の鮮やかな陽射しを受けた受けたイメージのコバルトブルーや沖縄の海をイメージしたターコイズブルーの器など、魅力的なものばかりを使用しています。
瓦をイメージした皿やシーサーが描かれている器など当店だけのオリジナルもあります。
酒甕は型を一切使わない「ウシチキー」という伝統的製法で作られます。龍巻きは「タックヮーサー」と呼ばれる伝統的貼付け技法でひとつひとつパーツをつくり貼り付けます。制作途中の壺のなかで火をおこし作品を乾かして固くしながら上部を作り上げます。火の加減を間違えると作品の壺は裂けてこわれてしまいます。酒窯に火をいれ、時間をかけて酸素を失くし、土を限界まで追い詰め、焼し締めることが酒甕づくりにおける一番大切なことです。全ては熟練の勘がなせる技なのです。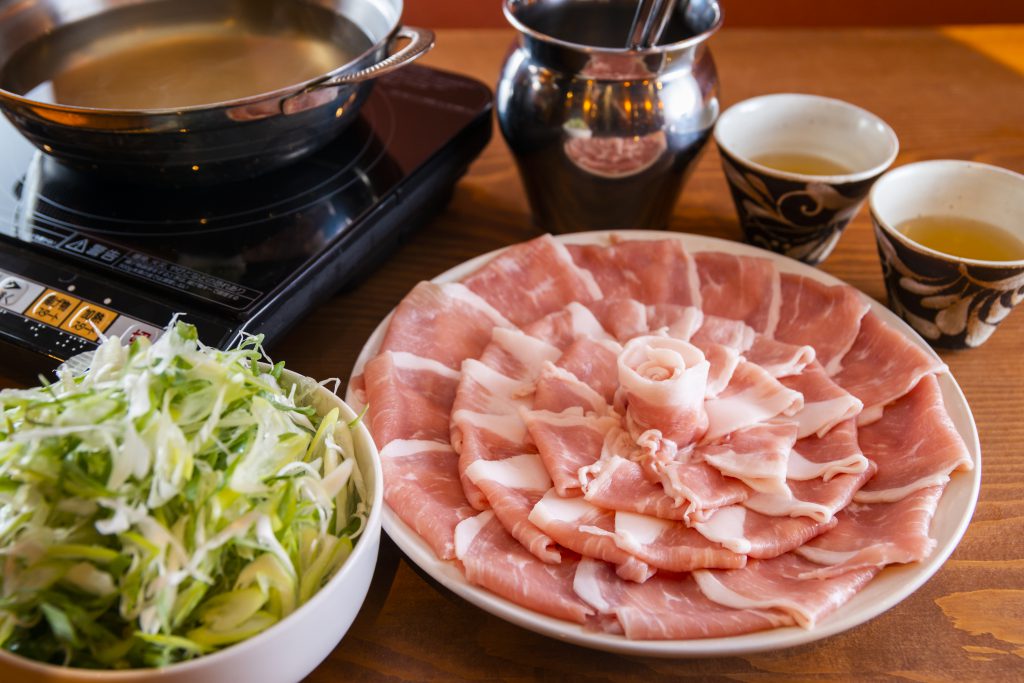 Order the Aguu Shabu Shabu for yourself, or enjoy other meals together! You can dine in and try our sashimi and Okinawan cuisine that you love.
It will be nice to have fun talking about memories of your trip while drinking a wide variety of alcoholic beverages such as Awamori, Orion Beer, Brown Sugar Umeshu, and Japanese sake!
We would like you to enjoy the Okinawan atmosphere with special cuisines and the dish arrangements you've hoped for at "Okinawan food and Shabu-Shabu restaurant!"Akagawara"
Akaga-ra, the Okinawan cuisine and shabu-shabu restaurant
| | |
| --- | --- |
| location | 766 Uchidomari, Ginowan City, Okinawa |
| business hours | 17:00-00:00 (Last call for drinks at 23:30; Last call for food at 23:00) |
| Regular holiday | Irregular holidays |
| phone | 098-890-5555 |
| URL | http://www.akaga-ra.com |
| Parking Lot | 2 spaces available by the store. 2nd parking lot: 8 spaces available. |