A cultural café where Okinawa represents the world! CAFE UNIZON (Aragusuku, Ginowan City)
In recent years, this became a record-breaking cafe in Okinawa. CAFE UNIZON is said to be the pioneer. Today, this cafe is located within a very popular area in Okinawa. 15 years ago, at the time of opening, dine-in and fast food restaurant were more common.
"CAFE UNIZON" has a wide open space with a high ceiling. The building itself was 50 years old and the 2nd floor was renovated into a mixture of old and new making it a creative atmosphere. The interior is very fashionable and impressive when customers visit for the first time.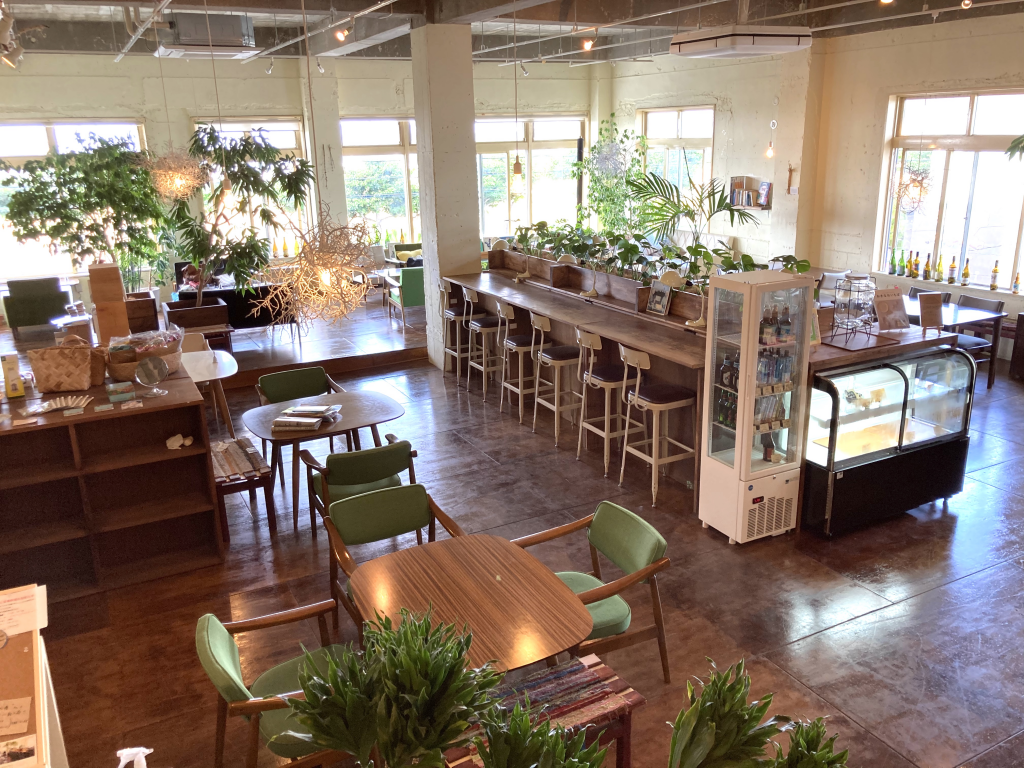 "UNIZON" of "CAFE UNIZON" means "harmony"or "singing" in musical terms. People with different personalities gathered at the cafe are committed to creating new songs together.
Since the opening, we have repeatedly collaborated with Okinawan artists from exhibits, live-music events, and public talks. They are then introduced to the Okinawan culture from both inside and outside the prefecture throughout the cafe. Also, since the owner is an editor / writer, the space functions as a book cafe as well. In addition to handling visual and antique books, original items and accessories made by Okinawan artists are also on sale. Even if you don`t use the cafe, feel free to purchase goods and to drop by.
A new start for a new decade!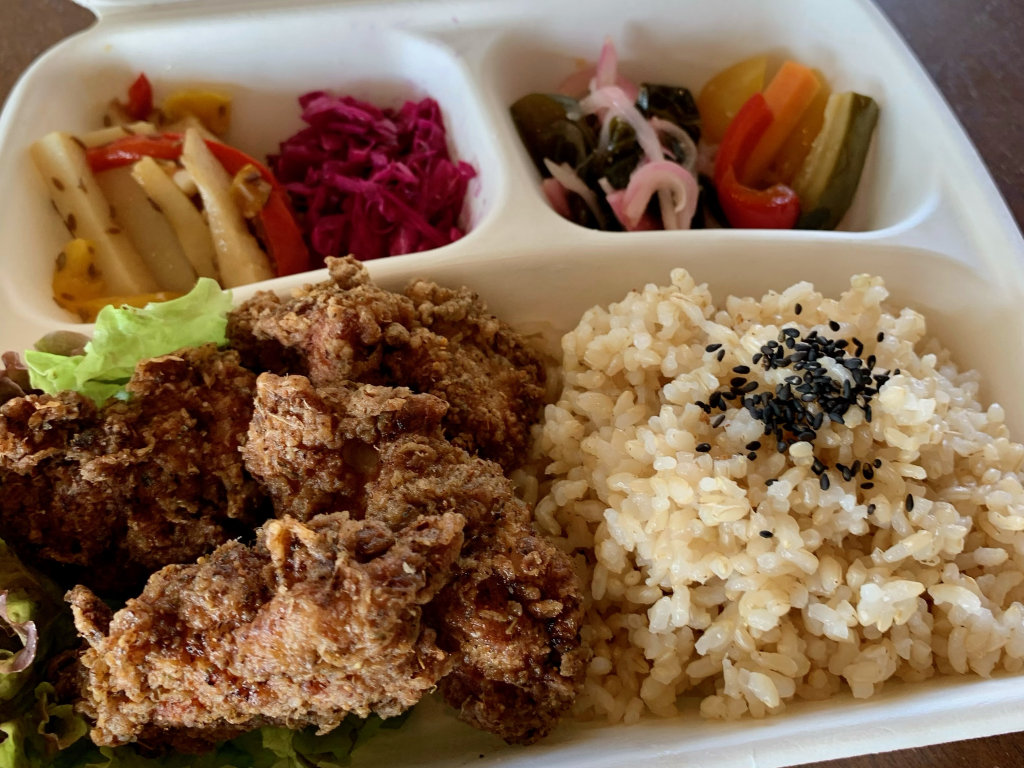 "CAFE UNIZON" has been renovated and continues to occasionally change after its 10th anniversary. Until now, it was opened mainly during the daytime. However, 11:30am-6:00pm is when it becomes the "Okinawa High Culture Restaurant." During 6: 00pm-01: 00am at night it becomes "Okinawa High Culture Bar", reinvented as a new style. The A - lunch, B - lunch, C - lunch from the restaurant's classic menu is offered at night even though it is lunch portion which is nice so our customers in Okinawa can try it. You can enjoy our food even without purchasing alcohol and you are welcome to have dinner after midnight.
A new start for a new decade!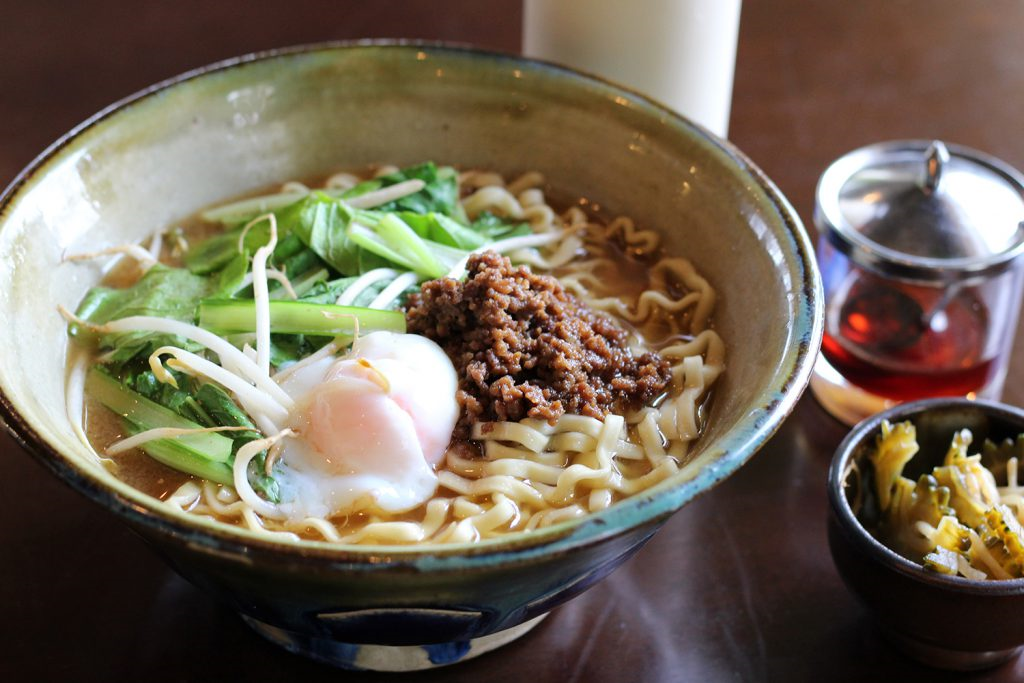 "Miso Okinawa Soba with drink (1,430 yen)" is one of Okinawa restaurant's two major specialties. We have fused a lot of miso soup and Okinawa soba together. The exotic herb scent arouses the appetite, and a thick miso-based soup is flavored with Okinawa soba noodles. You can enjoy a change in taste by adding a special sesame oil. Plus, the "Gapao Rice with drink (1,540 yen)" using Holy Basil from Ishigaki island. Unlike the main land Japan's Champon noodle which uses stir-fried vegetables, our champon is made with rice with stir-fried vegetables. It is our unique style and we offer "Champon Rice with drink (1,540 yen)."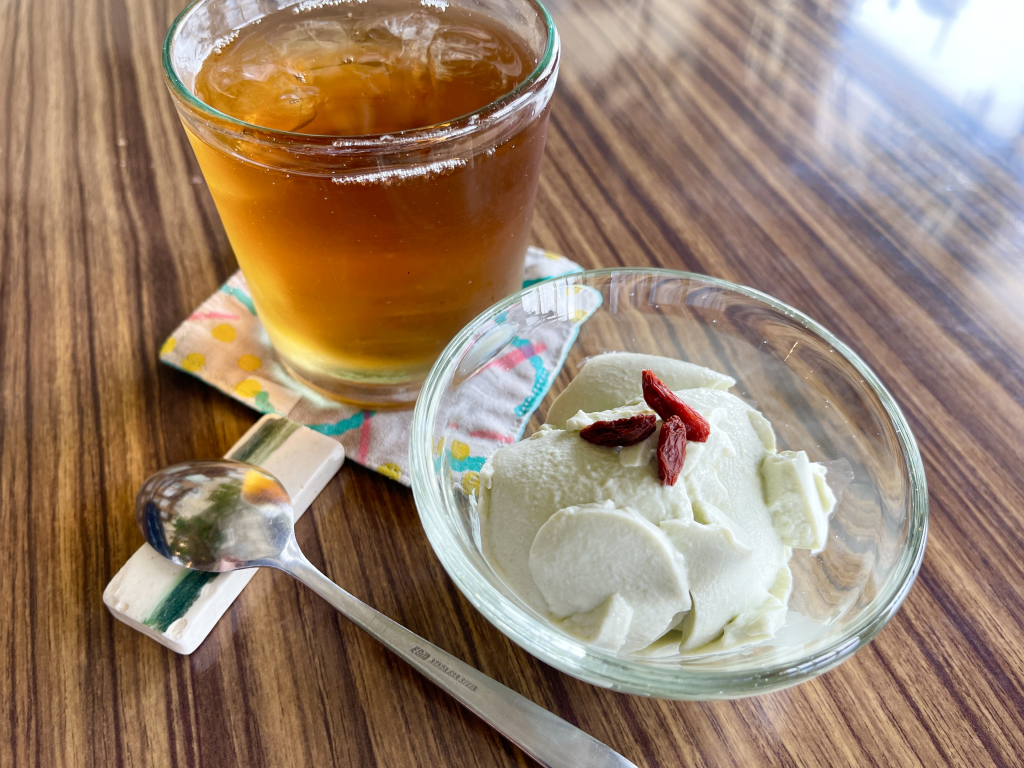 Sannin tofu with "Ryukyu Drink Set (700 yen)". The Getto (Okinawan shell ginger called sannin in Okinawan dialect) is a plant from the ginger family that is native to Okinawa and its called "sannin" in the Okinawan dialect. It is very sweet and has a rich ginger scent, like annin tofu. Please try it with "Sanpin Chai Tea" which is a tea brewed with "Yanbaru tea" and Sanpin-cha (Okinwan prefectural jasmine tea) tea leaves that are cultivated in the northern part of the main island.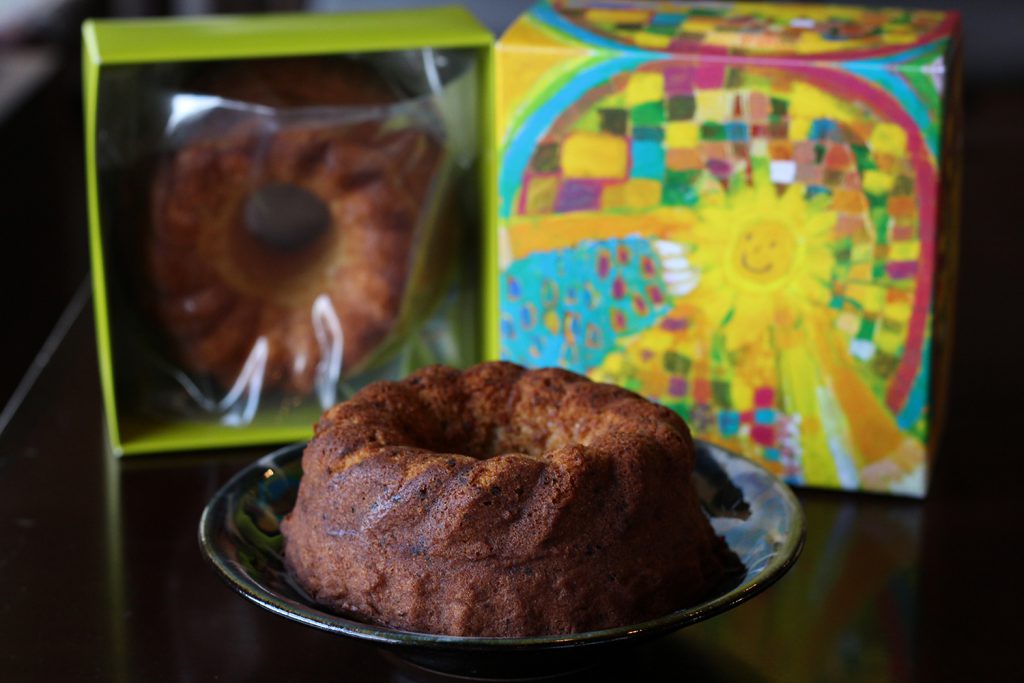 The "Sugar Gugelhupf (1,100 yen)" is popular as a souvenir and gift. It is made with the sugarcane that is produced only in Miyako island, Shiitoya, sugar that was made with traditional kettle cooking method, and rum raisin. It is a snack that is baked and moist. It is full of elegant sweetness. The original package which has the image of Okinawan sun is cute and makes for a pleasing souvenir.
CAFÉ UNIZON
| | |
| --- | --- |
| location | 2F,MIX Life-style 2-39-8 Aragusuku, Ginowan City, Okinawa |
| business hours | 9:30-24:00 |
| Regular holiday | Tuesdays |
| phone | 098-896-1060 |
| URL | http://www.cafe-unizon.jp/ |
| Parking Lot | Parking Available. |