Bakery selling unique mini pastries Chanoma no Pandokoro (Samashita, Ginowan City)
Chanoma no Pandokoro is a bakery specializing in mini pastries that are cheap and beloved by local children. These miniature pastries are have been awarded the gold medal in the Yoshimoto 47 Suffren, a selection of the best local souvenirs as voted by housewives and celebrities.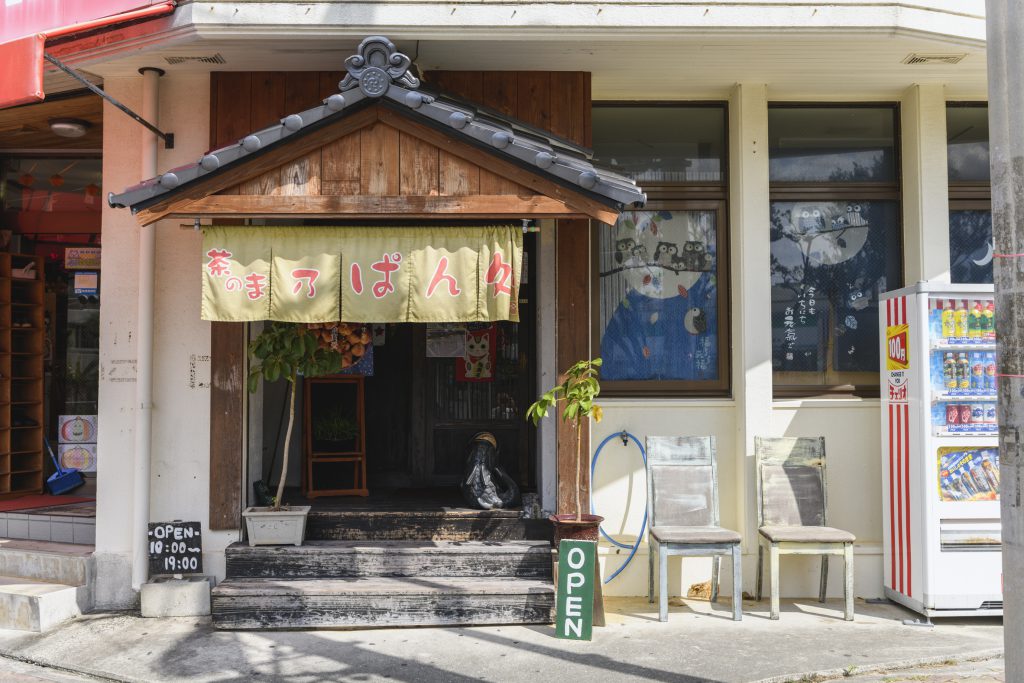 The bakery is located in a corner of a residential street dotted with daycare centers, preschools, elementary schools, and middle schools. While the bakery offered regular-sized pastries when it first opened, upon seeing how children on the way home from school would hold coins in their hand and worry about which pastry to buy, the owners decided to make small and cheap pastries that children would want to buy and be able to buy large quantities of. The entire selection of pastries was miniaturized.
The most popular item is the shiopan (salt bread) that is rich in butter.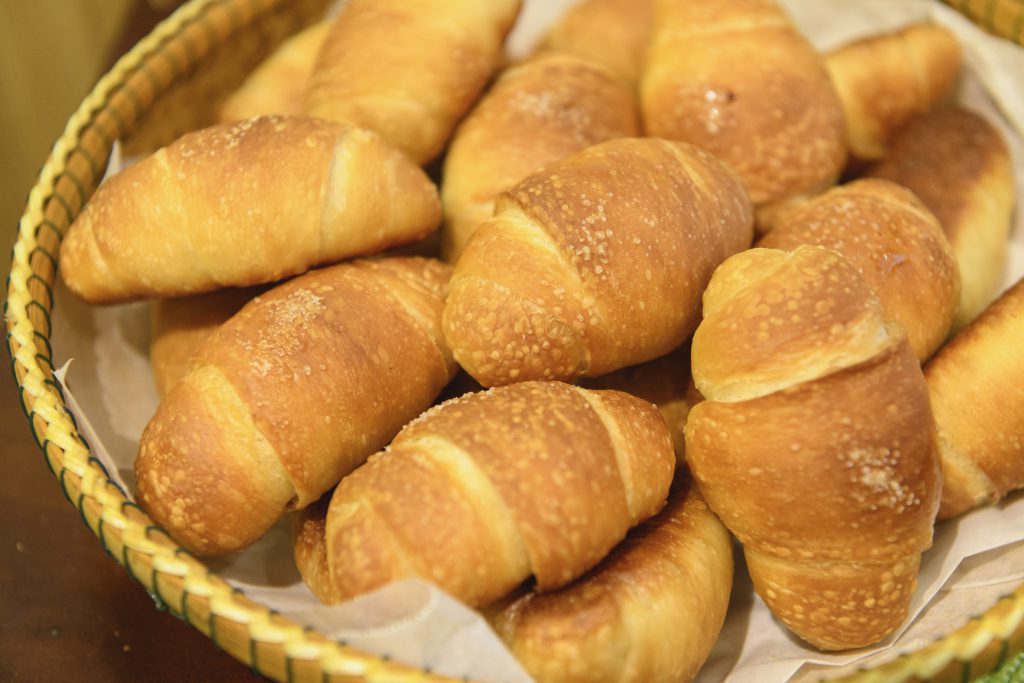 In order to provide 25-30 varieties of freshly baked mini pastries, baking is done four times a day at 12 pm, 1 pm, 2 pm, and 3 pm. This is the shiopan, popular with both children and adults (JPY 70, tax included). This pastry is coated with salted butter and baked, giving it a crispy exterior and fluffy interior. The taste of butter is simply delicious. The crust which is made from Okinawa salt makes this pastry simply irresistible and makes you want more.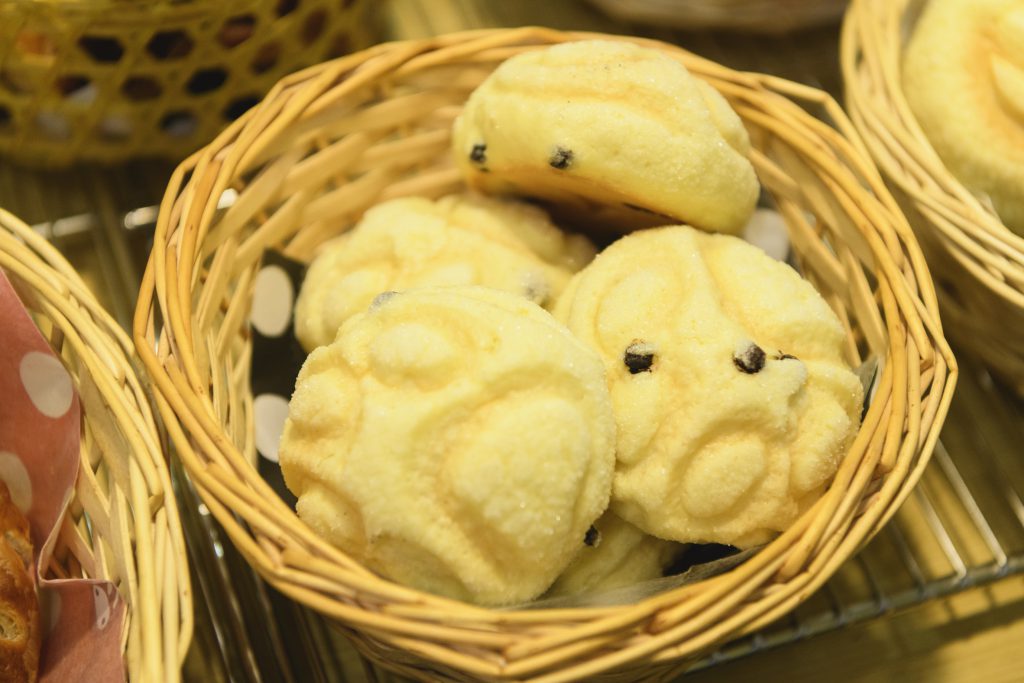 The premises show quirky décor that highlights the owners' love of cats. The design of this miniature melon bun resembles a cat's pawprints. Children who like cats will definitely like this item. This item, as well as the neighboring chocolate chip melon bread, sells for JPY 170.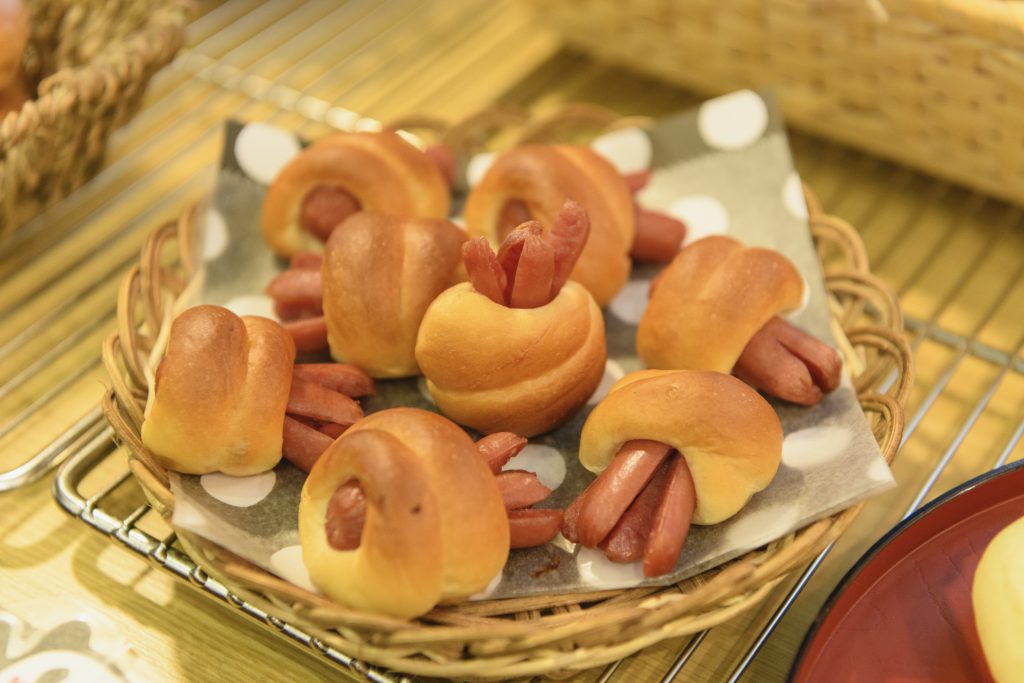 The mini octopus wiener sausages (JPY 30, tax included) sell out quickly just before school trips take place. This is because children like to have this food item in their bento boxes.
The gold-medal-winning mini croissant rusk.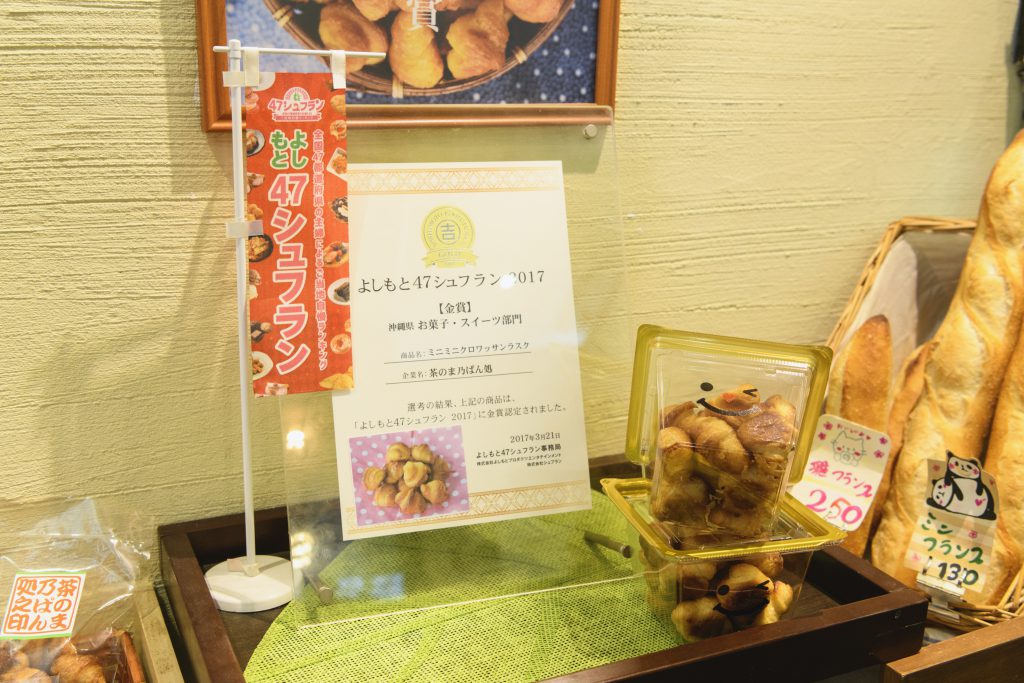 The mini croissant rusks sell for JPY 300 (15 pieces, tax included) and have won the gold medal in the Okinawa desserts and sweets division of the Yoshimoto 47 Suffren selection of local souvenirs as voted by housewives and celebrities. The crunchy texture and sublime sweetness are to die for. These rusks are ideal for both breakfast or as a snack. They are egg-free and suitable for children with egg allergies.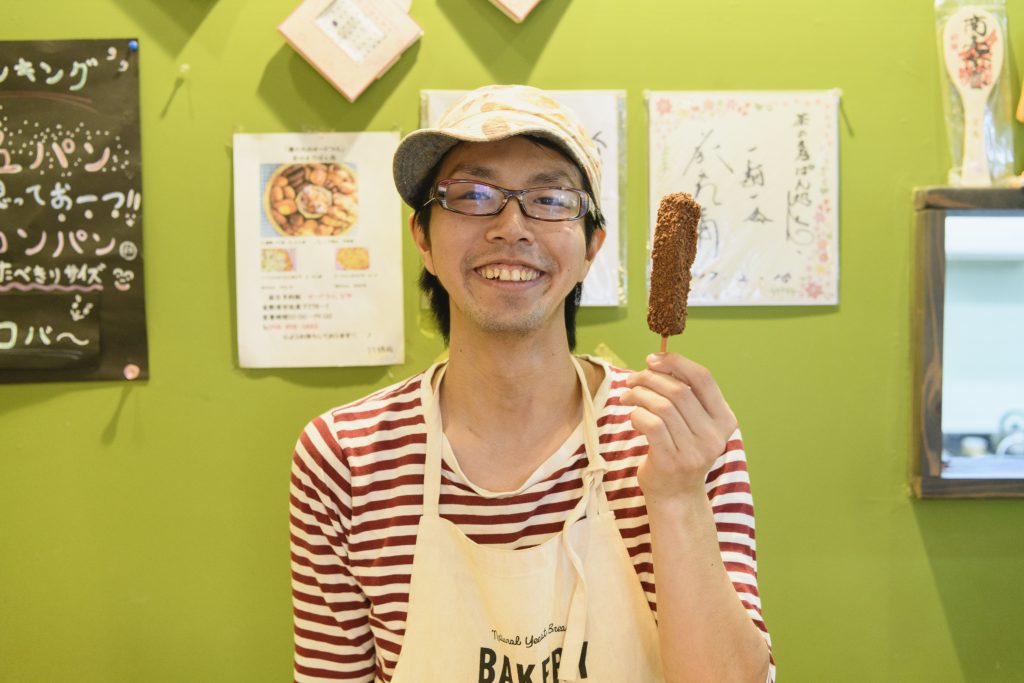 Says the owner, Machidatadashi-san, "a space chock-full of pastries is like an issen-machiya to a child. I am happy if I can create a bakery like that." The chocolate bun the owner is holding (JPY 100, tax included) encloses a crunchy rusk and is delicious even when cold. *An issen-machiya is a postwar candy dollar store. The origin of the phrase is the many sweets one could get for one cent during the time of the American occupation.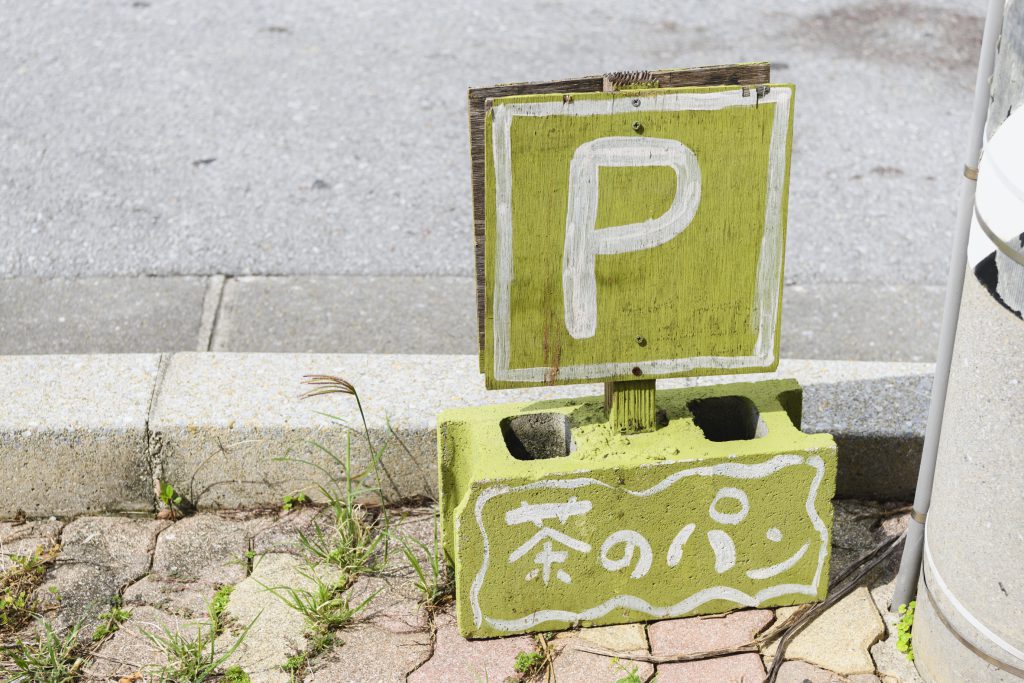 There are three parking lots available within the premises. Look for this sign and make a turn. We recommend enjoying your freshly bought pastries at the nearby Samashita Park. Why not come here for a taste of freshly baked goodies?
Chanoma no Pandokoro
| | |
| --- | --- |
| location | 175-1 Samashita, Ginowan City, Okinawa Prefecture |
| business hours | 10:00 am to 7:00 pm |
| Regular holiday | Sundays |
| phone | 098-898-0883 |
| URL | http://www.chanopan.com/ |
| Parking Lot | Available (3 lots within the premises) |
COUPPON

Mini pastry bakery.

11 croissant rusks for free with each purchase of JPY 500 or more.

※ Please be sure to check the terms of use of each coupon.

【Terms of use】

Display these coupons in the store.

EXP. date:12/31/2019