Bingata inspired by the vivid colors and patterns of southern countries.p(Kakazu, Ginowan City)
It is said that Bingata originated from the imprinting dyeing method used on women's ceremonial dresses for ancient ceremonies in the Ryukyu kingdom.
The vivid colors and patterns of southern countries are thought to be alluring, and isn't the same true for Bingata?
Somesenka hopes to carry on the tradition of Bingata with today's generation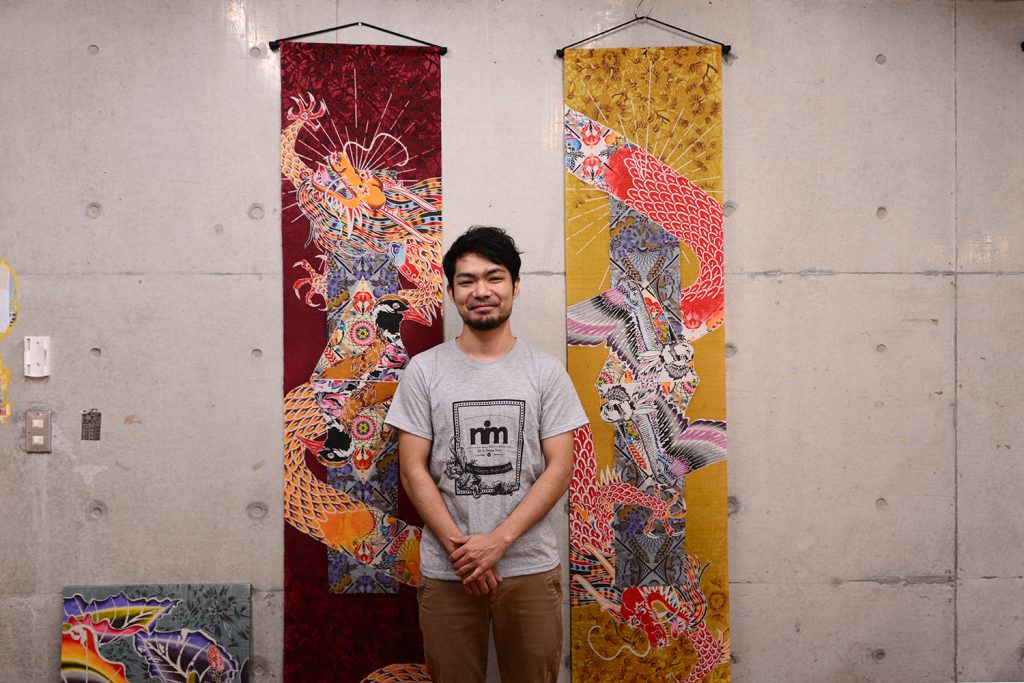 Laboratory of Bingata: Somensenka's young Bingata artisan, Chibana Yukinaga, creates work that is full of personality. He is driven by the desire to convey the charm of bingata to the younger generation.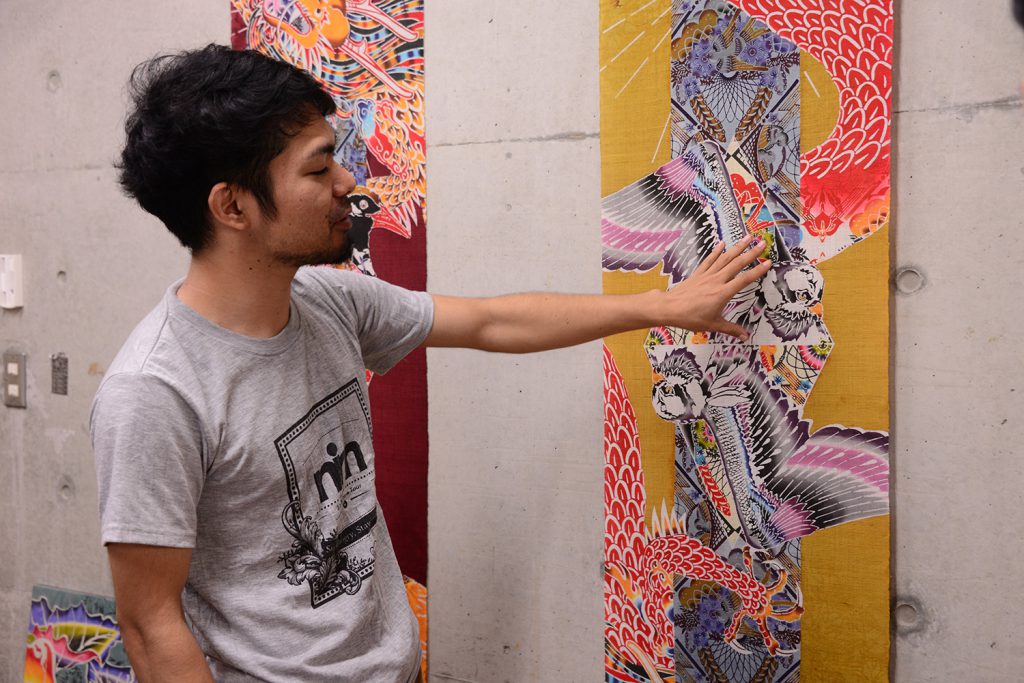 In particular, Mr. Chibana's Bingata work is characterized by his freestyle use of "Oboro", a technique that combines multiple design templates, to create complex designs. You can feel scenes and themes from modern Okinawan culture emerge from his work. Many of them mesh well with today's way of life, and his views are also profound.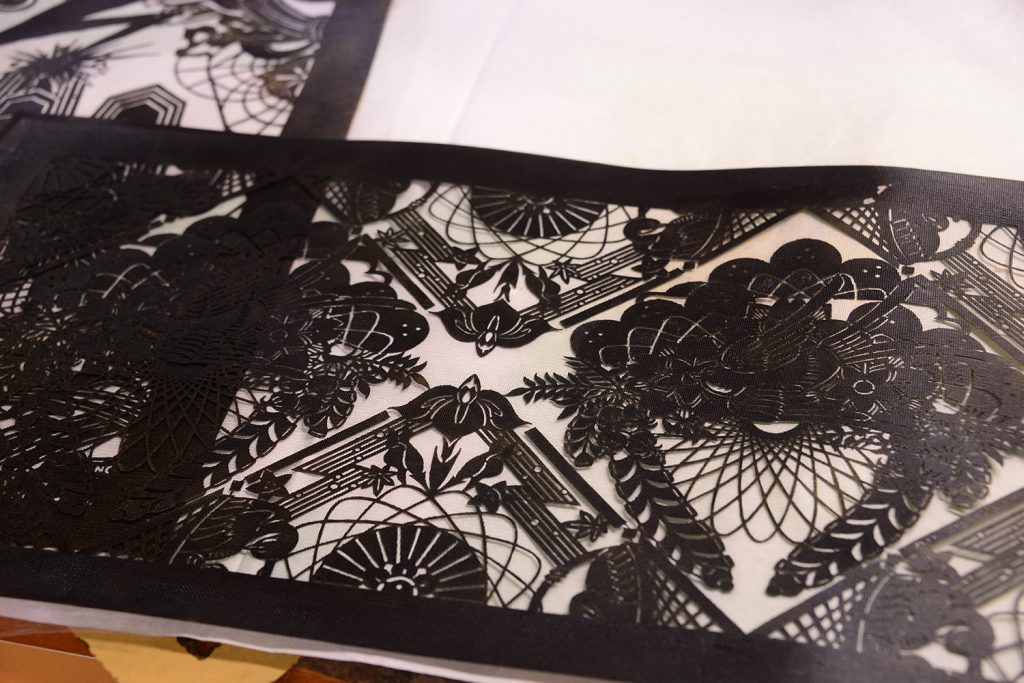 Depending on the work, it could take more than a month to make the template. Then, it takes about the same time to dye and complete it. Each of Somensenka's vivid Bingatas are created with careful thought and effort, in order to bring about a magical aesthetic. Akin to there being many facial expressions for the same feeling, even if you gaze at the work endlessly, you will never get tired of it.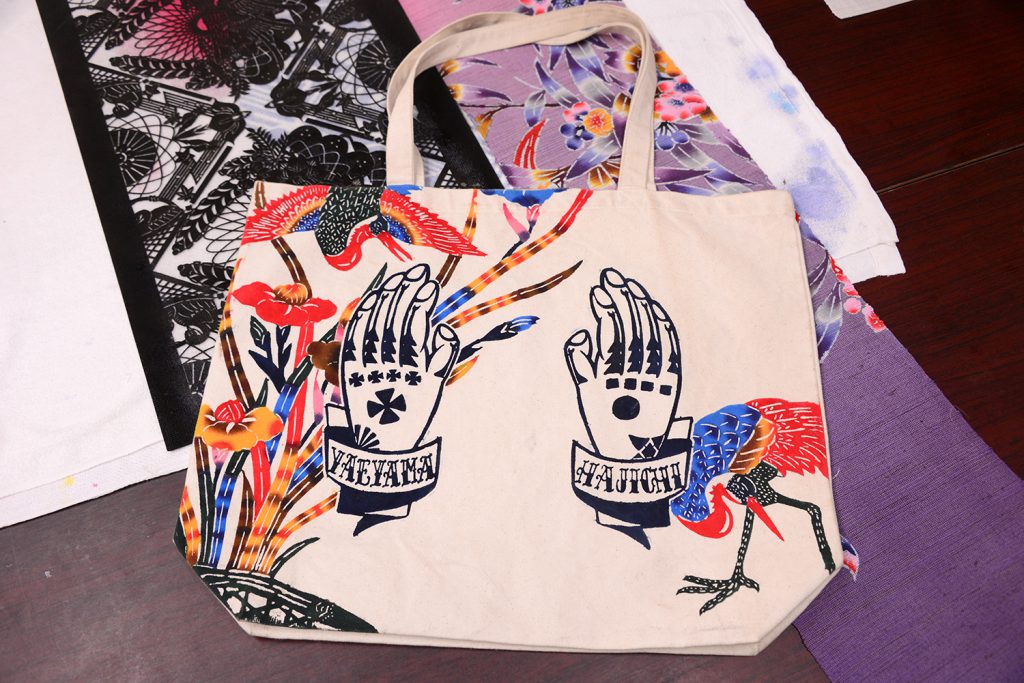 The Bingata design on this tote bag depicts an old and revered custom of Okinawa called "Hajichi". It was a woman's tattoo that was widely used in Okinawa until the end of the Meiji Period. As a part of adult women etiquette, the hajichi was used as an amulet to protect them from being taken away to the mainland. It was applied to the fingers, the back of the hand, and elbows. There is a responsibility to depict Okinawan customs in contemporary art, as well as to convey the old culture and customs of Okinawa to the young people of today's generation.
Try Bingata in a relaxed atmosphere!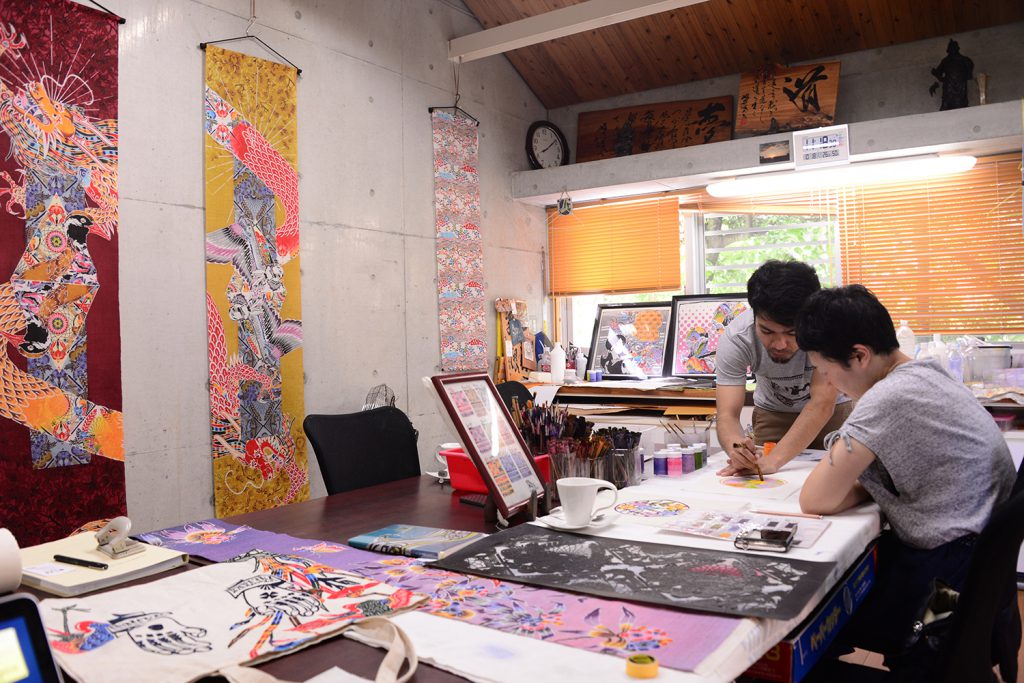 At Somesenka, you can try Bingata in a relaxed atmosphere. Although it varies by individual, it can be finished in roughly 2 hours. So why not take a workshop in between sightseeing? Mr. Chibana, the artisan, is a patient teacher; so beginners, feel welcome! First of all, you will pick a coaster or wall hanging ornament (4 sizes). Then, using Bingata's basic 9 color pigments as a base, you will get to try inserting color with the "shiroji-gata" technique. With Shiroji-gata, only the bingata pattern is colored; you carve out and remove parts, in order to finish with a solid white background.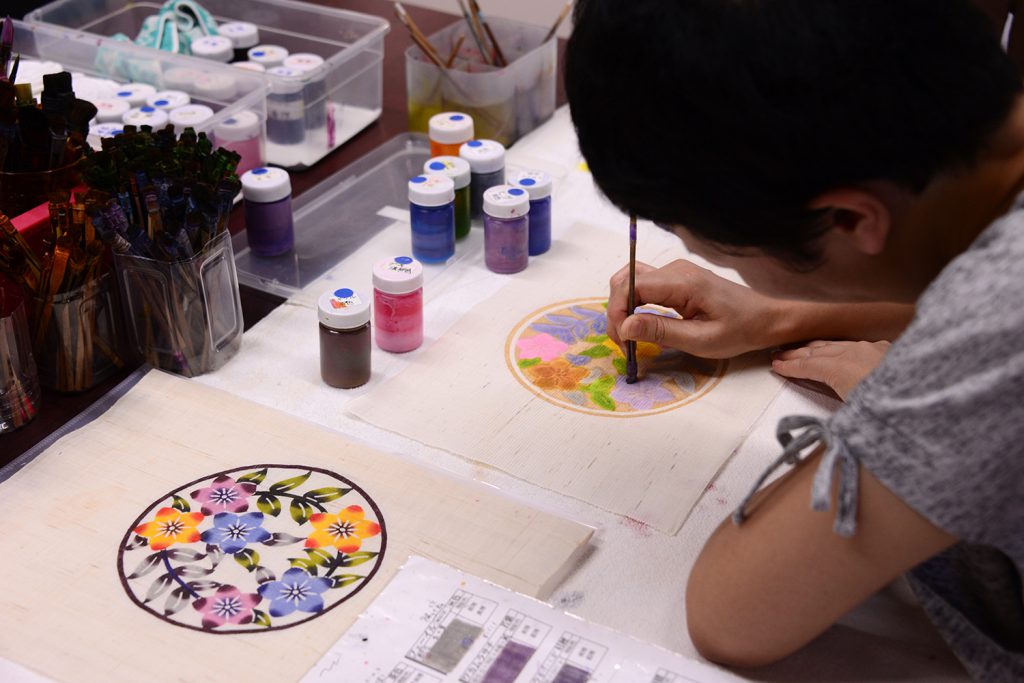 Complete your own original Bingata using a pre-prepared design template and your favorite color scheme! Your children will have fun too, as they overlap colors and freely express themselves. By trying Bingata directly for yourself, you will be even more compelled by it. (Bingata workshops need to be reserved one week in advance)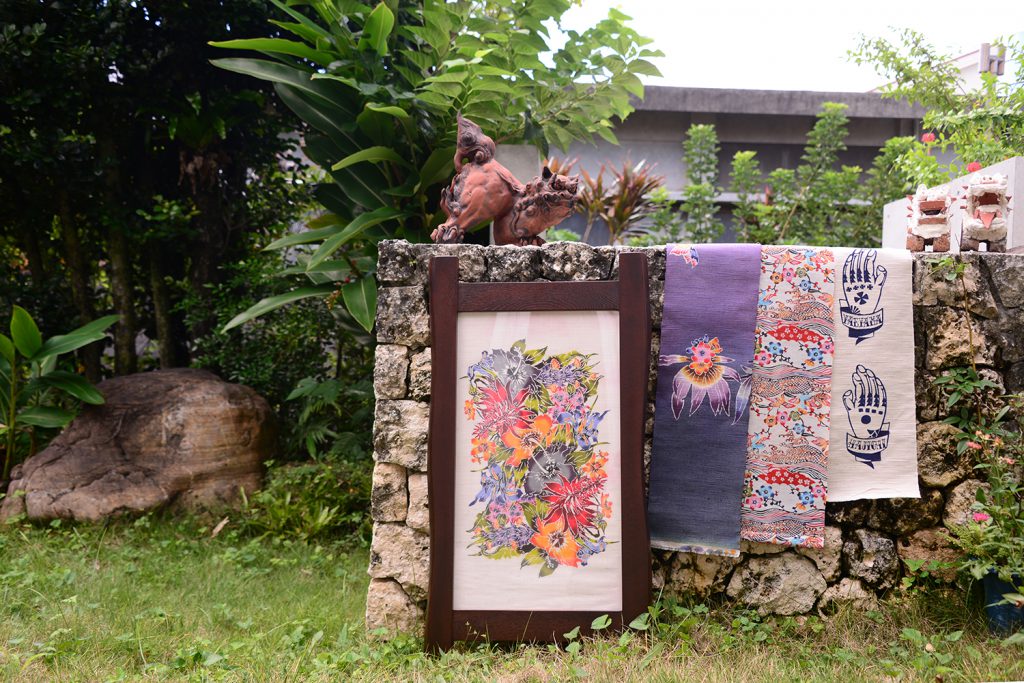 Bingata's magnificence and dynamic nature are born from the climate and nature of Okinawa. We want you to experience that with Somesenka's Bingata.
Somesenka, the Bingata lab
| | |
| --- | --- |
| location | 3-16-17 Kakazu, Ginowan City, Okinawa |
| business hours | 10:00-17:00 |
| Regular holiday | Sunday |
| phone | 098-890-0560 |
| URL | http://somesenka.com |
| Parking Lot | 4 parking spaces available. |