Offering a wide variety of therapies and friendly one- on- one consultation (by reservation)! OLSO Accupuncture and Moxibustion Clinic. (Oyama Ginowan)
The owner himself applies the therapies. Private spaces, along with great service, are provided for each customer. Reservations are required. Rehabilation and training sessions, as well as hand therapy, accupuncture, electrotherapy, German "High charge NEO", and American "E-scope" are offered. These therapies have been currently added to the menu.
The owner of OLSO Accupuncture is a supporter of pro-athlete medical treatment.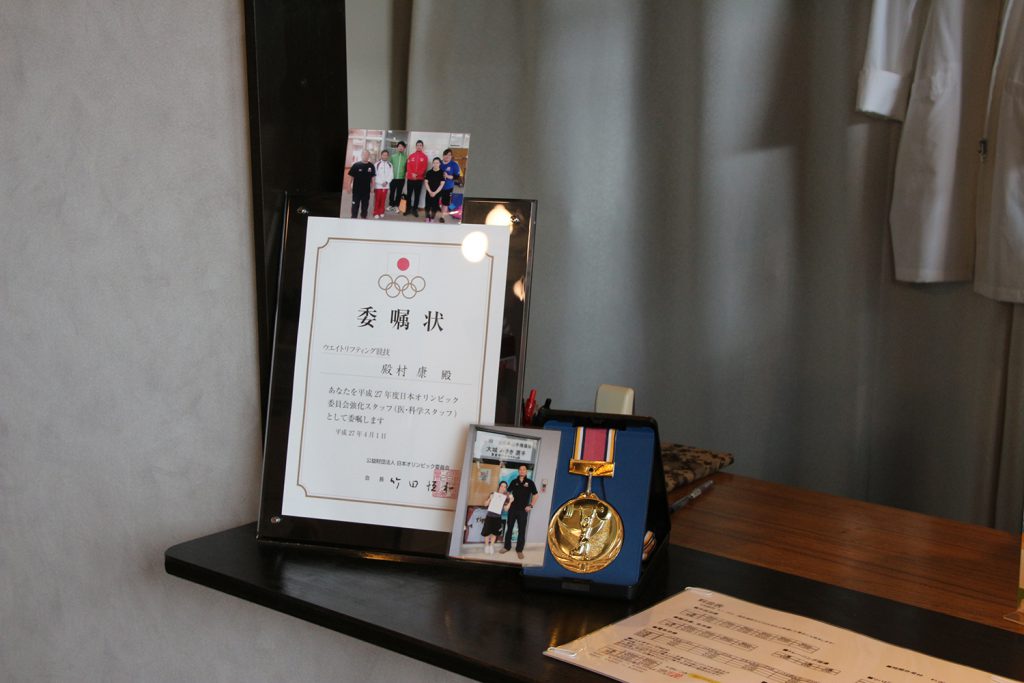 The owner moved from Osaka to Okinawa in 2007 to be an exclusive trainer for the Ryukyu Football Club. He was trained by various companies in Osaka, prior to his move. After his training, he started visiting people's home as well as hotels to perform therapies for several customers. Afterwards, he opened his own accupuncture clinic in Yogi in Naha City. By November 2011, he moved to Oyama Ginowan City and started OLSO Accupuncture clinic. Okinawan athlete Misaki Oshiro was actually trained at this clinic for the 2008 Beijing Olympic and Japanese National Weightlifting team. When other teams from all over Japan come to Okinawa to do training, the owner trains the athletes in camps; this includes pro golfers and baseball players.
A variety of therapies are offered! From hand therapies to accupunctures. Beauty courses are also available.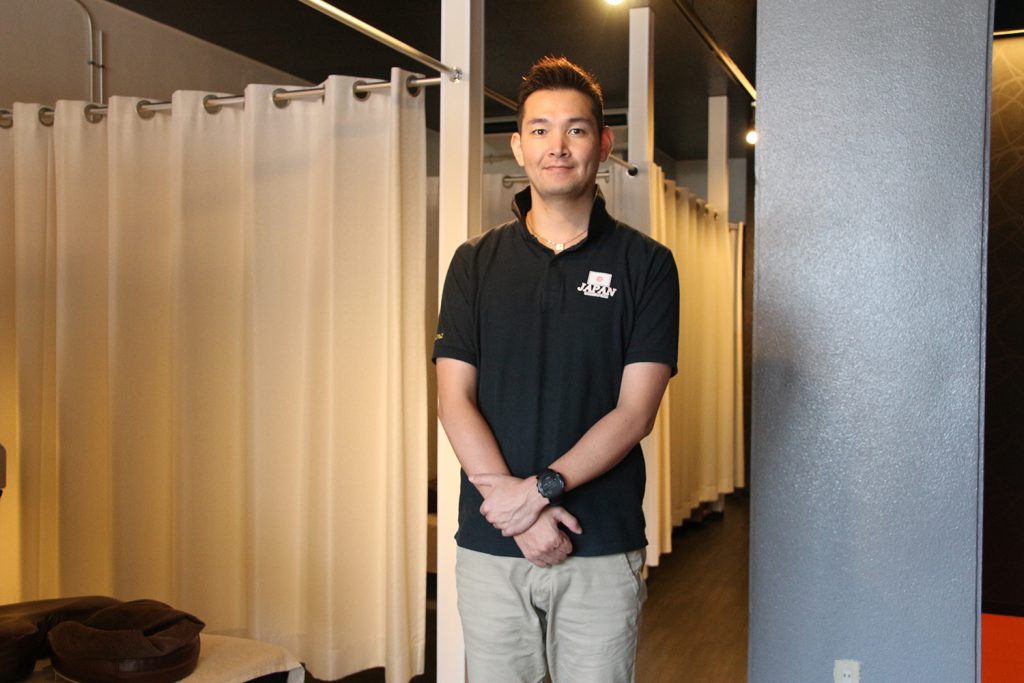 Brand new customers start with an initial consultation (which costs an extra 1,000 yen and is required). Since each person's conditions and concerns are different, each one will be politely counseled, as the therapist listens to their story.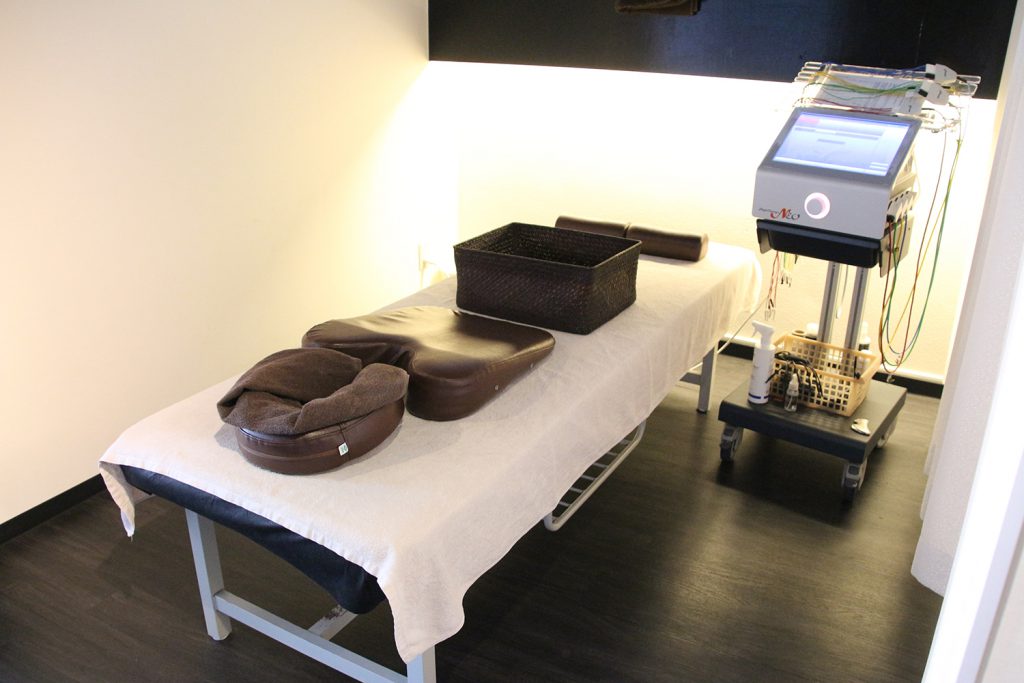 OLSO Acupuncture and moxibustion clinic offers medical treatment, and counseling on treatment. Besides the basic treatment, they also offer Accupuncture, Moxibustion, and Electrotherapy. The cost depends on the time. The main focus is to have the mitochondria in the body provide the energy for the cells. The therapy makes mitochondria active by using the High Charge NEO German therapy. Low frequency waves mostly can't be felt. When the frequency changes over time, it`s good for the muscles and cells; because they become more active, and don't get worn out easily. By increasing one's base metabolism, one can expect more results in the diet as well.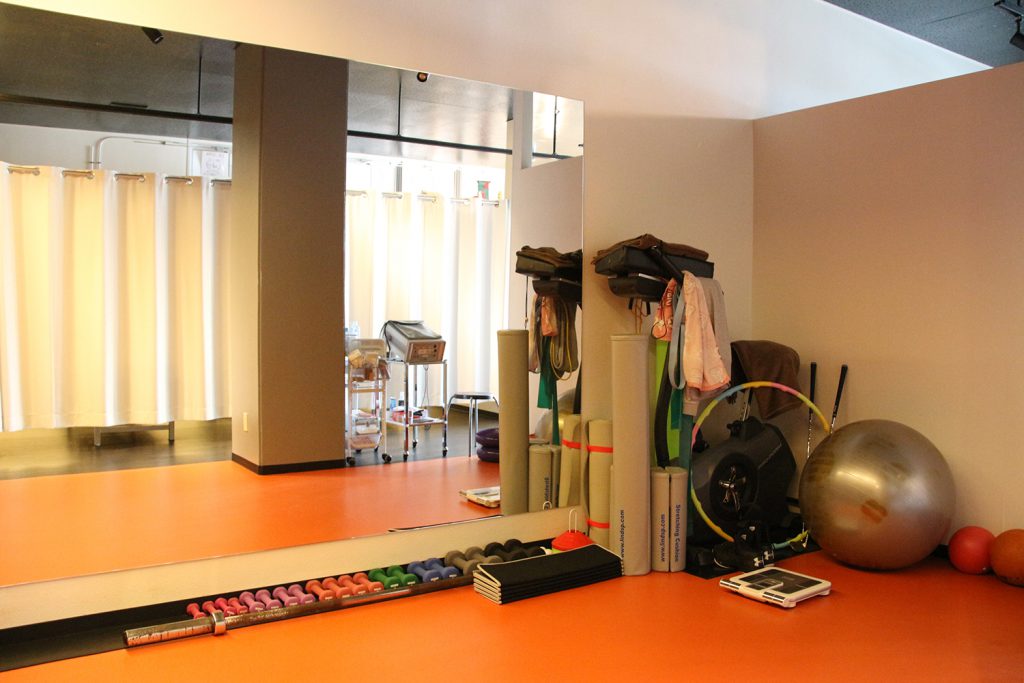 There are training spaces available with fitness machines. Each customer can have their own time for training and rehab. Other than that, there is Beauty Care; "E-Scope", developed by NASA, which is a special medical machine for microcurrent treatment; "Quick Beautiful Face Treatment" conducted by hand treatment; "Quick Beautiful Face" conducted by accupuncture on the face and hand treatment. "Perfect Beauty Accupuncture" for 8,000 yen is also offered.
OLSO Acupuncture and moxibustion clinic.
| | |
| --- | --- |
| location | 6-25-6-101 Oyama, Ginowan City, Okinawa |
| business hours | 10:00-13:00, 15:00-21:00 (Priority: Reserved customers), Saturday only until 17:00 |
| Regular holiday | Sundays, Holidays. |
| phone | 098-880-7008 |
| URL | http://www.olso098.com/ |
| Parking Lot | Parking Available |
COUPPON

We offer manipulative therapy, acupuncture and moxibustion; as well as leading edge electrotherapy.

receive 10% off on a total bill of 5,000 yen or more (including tax)

※ Please be sure to check the terms of use of each coupon.

【Terms of use】

EXP. date:12/31/2019