For a special someone — Caricature and dried flowers filled with the giver's sentiment Enpitudo (Oyama, Ginowan City)
If you head north on national route 58 that transects the main island of Okinawa, you will see Enpitudo on the side of the road. This is a caricature and dried flower shop that reopened in October 2014 after moving to Oyama, Ginowan City.
It looks cute and cozy, with a matte pink roof and many foliage plant decorations.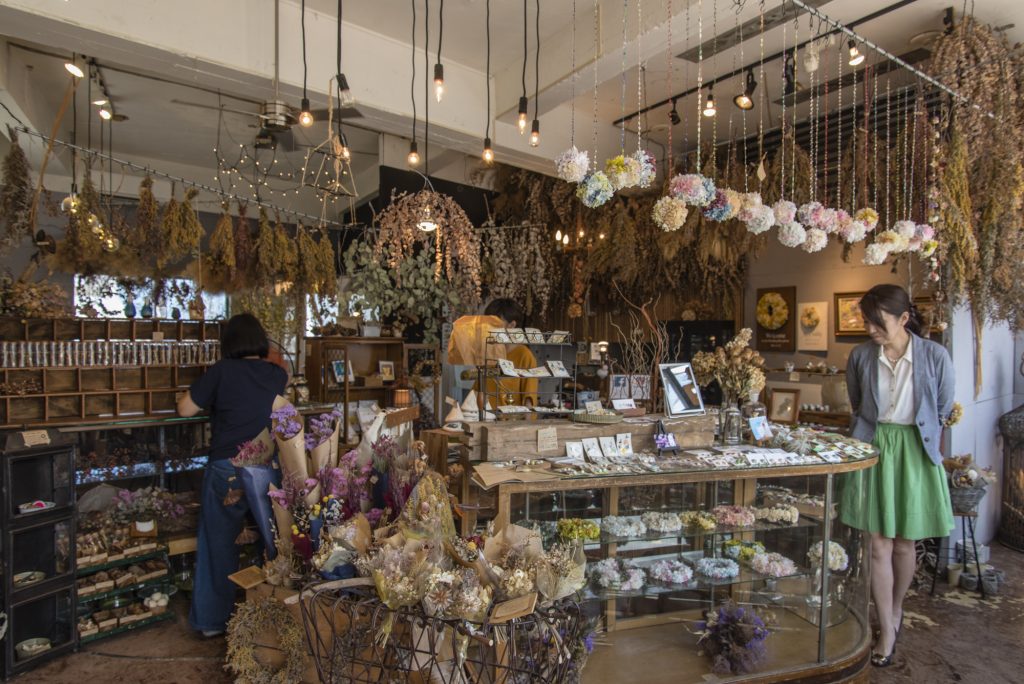 I excitedly step through the doorway and see a large bright open space.
It has a high ceiling and antique-looking display shelves that are lined with lovely dried flowers, preserved flowers, and cards, and one wall is covered in colorful caricature samples.
I'm sure many customers feel their heart skip just stepping into the shop and seeing the tasteful interior decor.
The store also holds unscheduled exhibits of work by craftspersons and others, and the day I visited, pieces created by an accessory maker were on display for sale.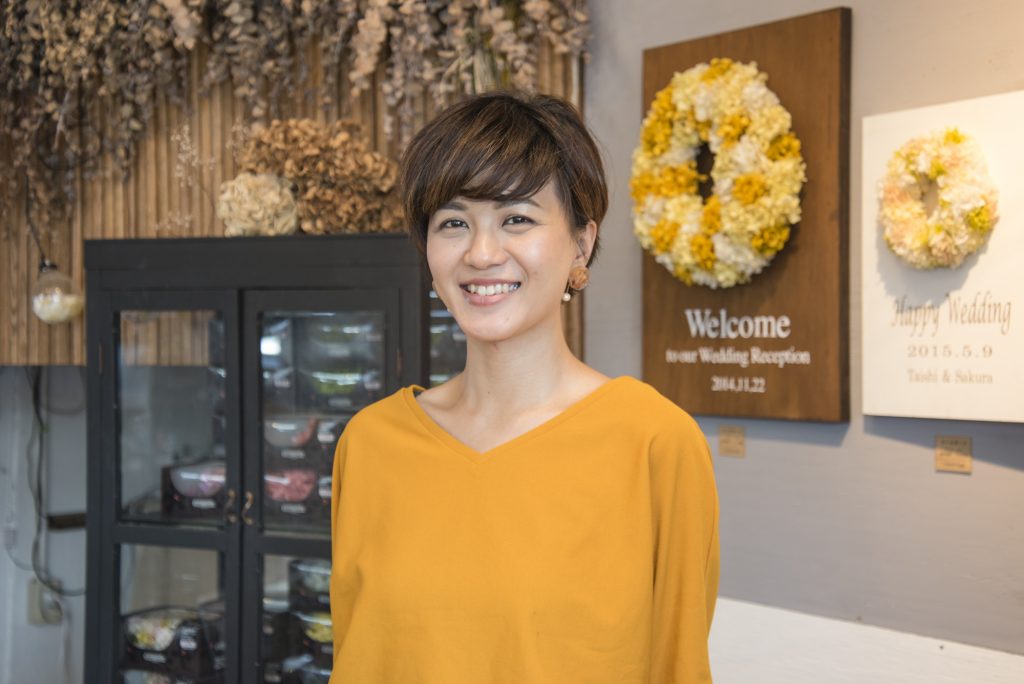 The store is run by Asahi Tamamiya.Tamamiya, who says she started learning how to draw caricatures by herself, has her own studio in Kita-nakagusuku Village and originally began as a caricature artist.She then opened the current dried flower and caricature specialty shop because she wanted people to be able to see the appeal of caricatures more easily.
Filled with fun times and warm memories. How about a caricature that also makes a great gift?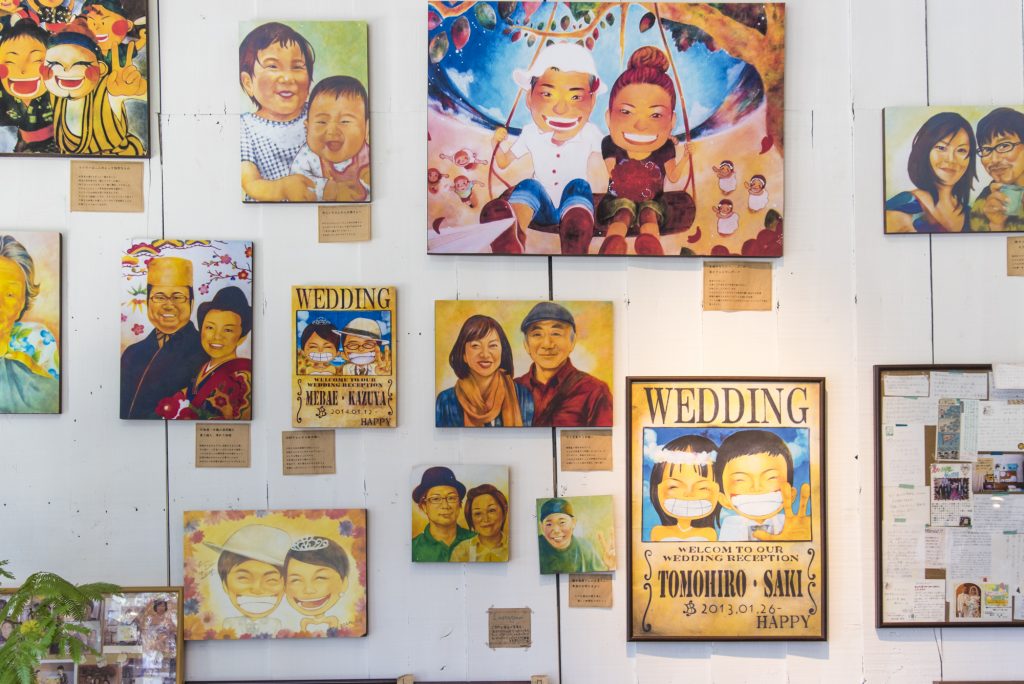 Caricatures are made to order and are completed within one week to one month, depending on the details.The price varies based on the type of painting. You can choose from one of four textures and can request a background or words printed on it.Welcome cards for weddings, a present for a relative or friend, or a gift to send to a special someone who lives far away -- many customers use the service to create a caricature that embodies daily memories as a gift.You can also call the store to order in advance and then pick it up at the shop.Caricatures ordered can also be delivered by post, so it is easy for travelers to use the service.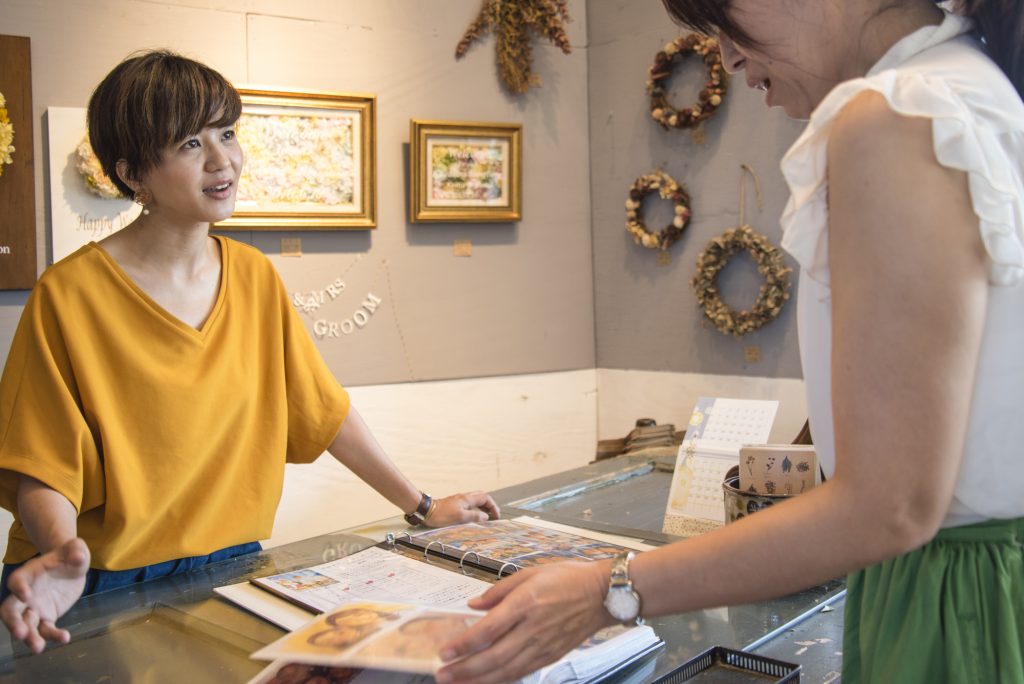 "The great things about caricatures are that you can create a story in one drawing that combines various scenes and people and that they give you a chance to reflect about the people who were drawn.As much as I can, I try to talk to the customer in depth to hear his or her story, so that I can convey the gift-giver's sentiment," says Tamamiya.For example, you can even have a grandfather who has passed away drawn holding his grandchild.
As Tamamiya says, caricatures do indeed have an amazing power.
Dried flower surprise for everything from a special moment to a simple souvenir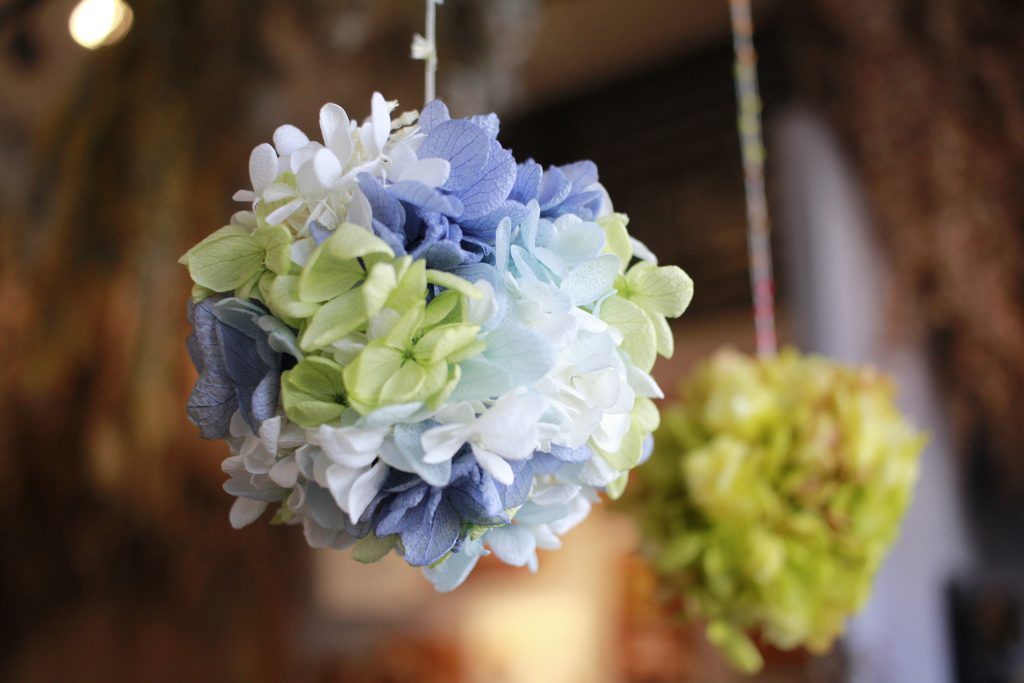 Enpitudo's appeal does not stop there -- we must not forget the flowers that fill the shop.
As a present for themselves to decorate their home, many customers buy hydrangea pompoms made of freeze-fried flowers formed into a ball (1,058 yen (after tax)).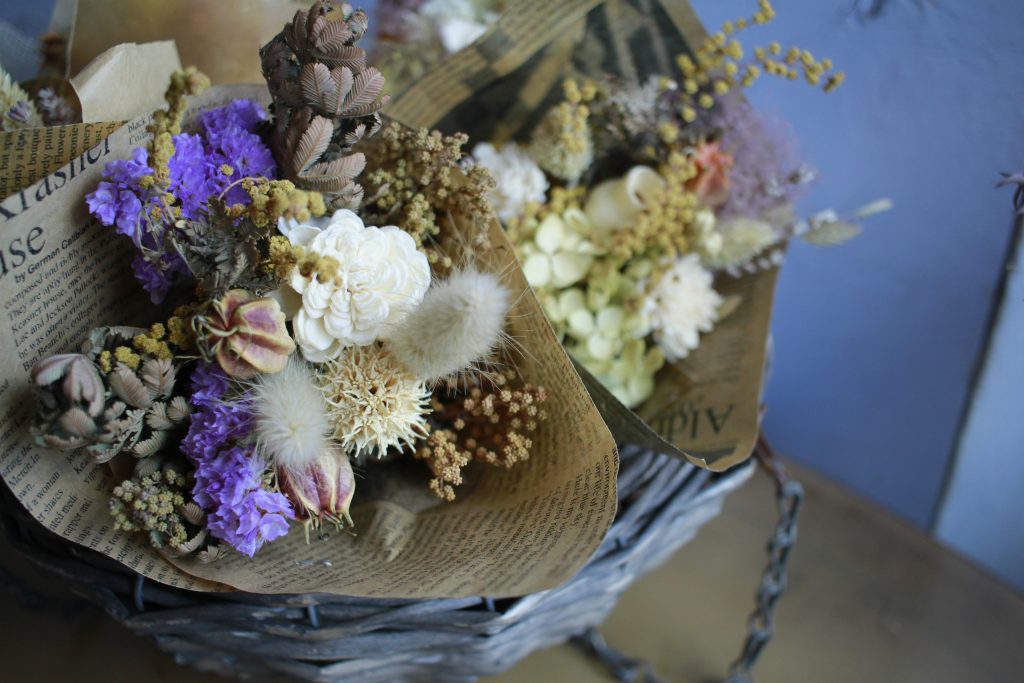 A dried flower bouquet (starting at 1,620 yen (after tax)) can be made to order to match your budget.
You can also ask for a certain arrangement you like based on the flowers that are in season.
Customers order this as a wedding bouquet and sometimes as a surprise for a wedding proposal.
How romantic!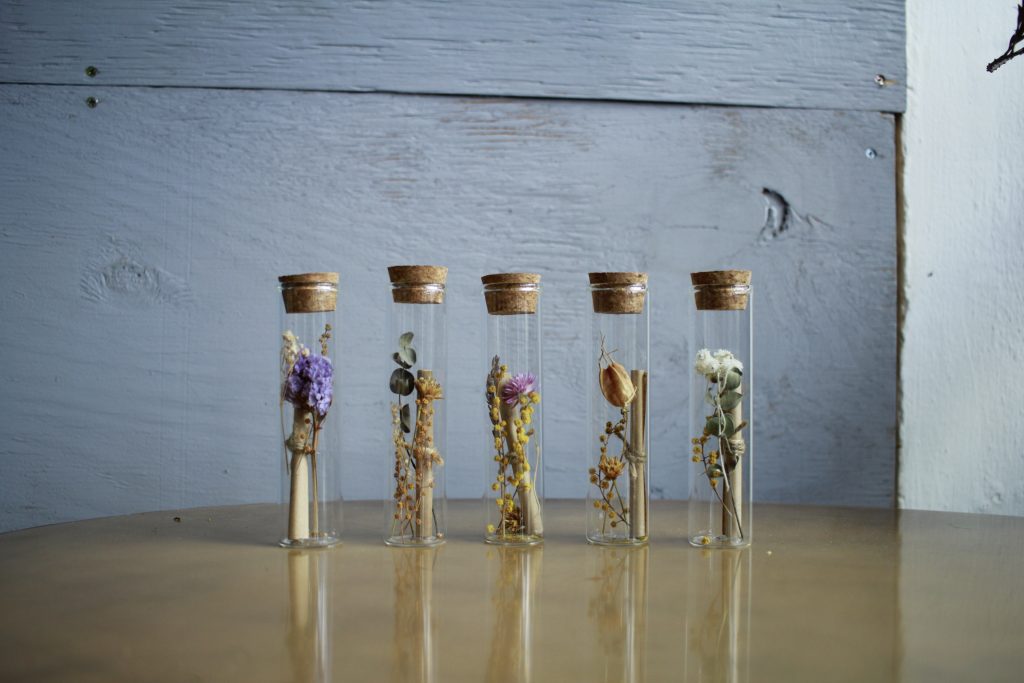 There are many items you can easily buy and take home with you, like the glass bottle filled with dried flowers (590 yen (after tax)) and dried flower hair accessories (2500 yen (after tax)).
Take home a flower you found during your trip as a souvenir! Items that highlight the artistic sense of the giver might make you a bit of a travel connoisseur.
enpitudo
location
5-18-6 Oyama, Ginowan City, Okinawa
business hours
11:00 AM - 7:00 PM
Regular holiday
Fridays
phone
098-917-4208
URL
http://jyagablo.ti-da.net/
Parking Lot
Yes (3 spots behind the shop)
Remarks
Facebook : https://www.facebook.com/enpitudo/
Instagram : https://www.instagram.com/enpitudo_/
COUPPON

Specialty shop for caricatures and dried flowers

Customers who post a photo with the hashtag #enpitudo on Facebook or Instagram will receive a free card decorated with dried flowers

※ Please be sure to check the terms of use of each coupon.

【Terms of use】

*Show the post to the clerk when you come to the shop.

EXP. date:12/31/2019