Handmade leather accessories and secondhand clothing collected from around the world Cork (Futenma, Ginowan City)
Ginowan Hills-dori street is lined with chic cafés, antique shops, and other shops.It is a popular spot for trend-conscious younger locals.Cork is a newcomer that joined the street in 2016.
Get a one-of-a-kind leather item as a memory of your trip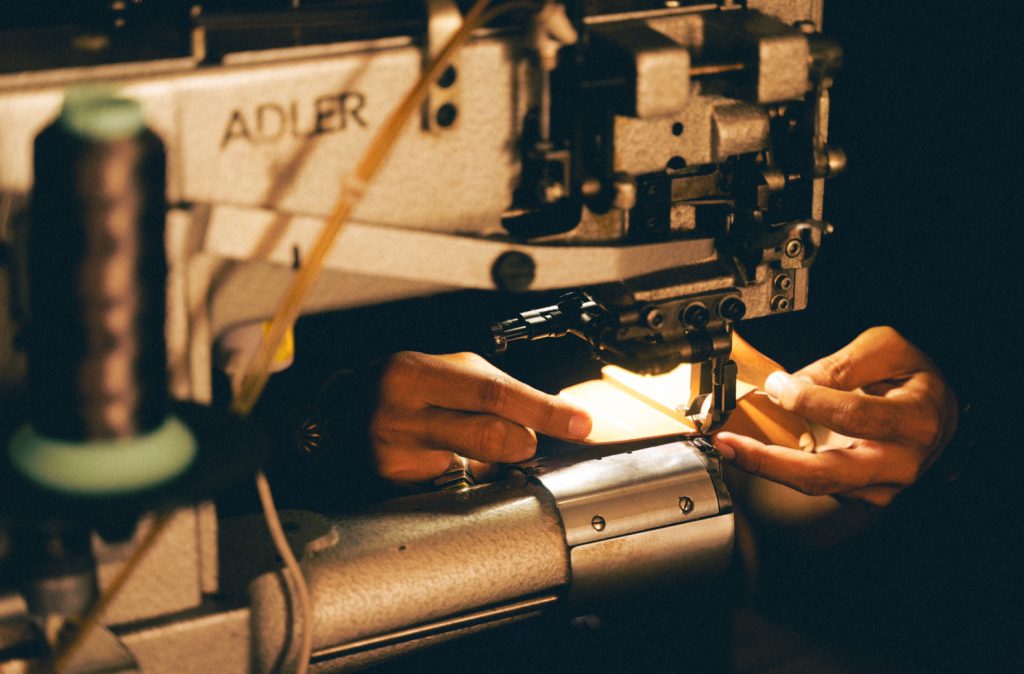 Boab is Cork's original leather brand.These pieces are handmade by the owner, Inami, who created the studio space on the side of the shop.The shop has a diverse assortment of items from accessories like bags and wallets made of genuine Japanese leather to chairs, lampshades, and other interior decor items. One great point is that there are designs you never expected to see that make you think, "I never imagined you could do something like this with leather."You can also have items made to order with precise specifications or have a memorable item of yours remade.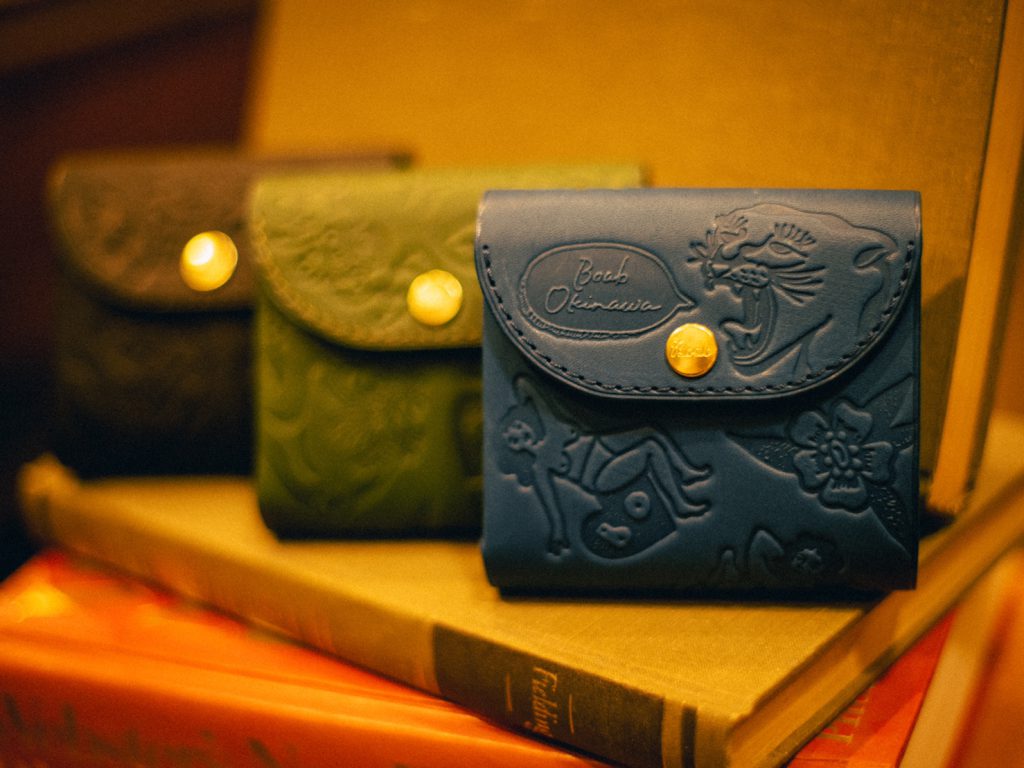 The excellent quality of the genuine Japanese leather has an elegant luster and a moist texture, and it is very durable.A special feature of this leather is that it adapts to your skin to produce a characteristic sheen.The luster and color changes create the 'flavor' of the leather, so you can enjoy taking good care of it and watching it change.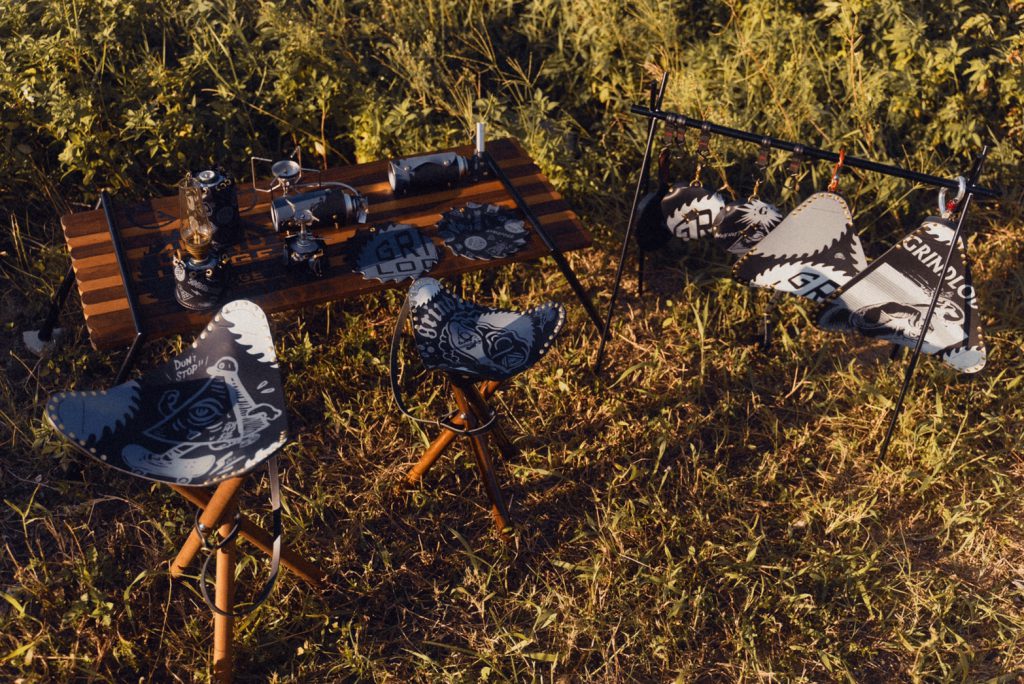 The brand name, Boab, means 'baobab tree' in the language of the Aboriginal Australians.It is a word that Inami encountered while he was living in Australia.The name embodies his desire to create unique pieces similar to the baobab tree that overflows with power.
Instantly steal the spotlight with sassy secondhand clothing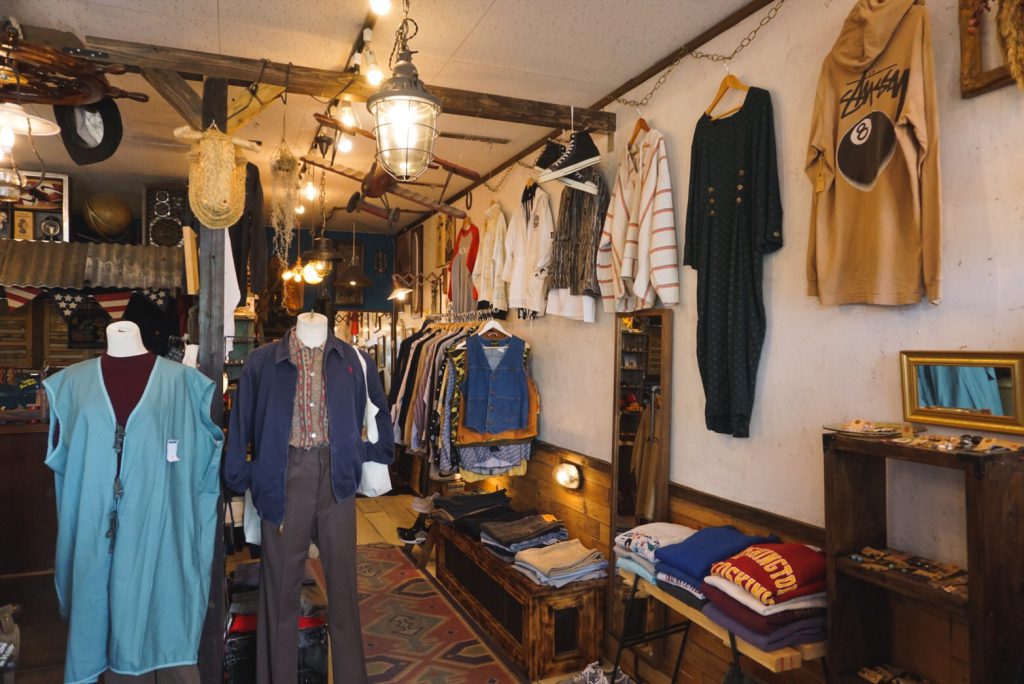 One of Cork's two specialties is secondhand and vintage clothing.Inami's younger brother flew all over the world, mostly to the United States, to buy the clothing, and they actually run that part of the business together.He says they have quite similar fashion tastes, particularly in terms of wanting things that set them apart from others.In addition to secondhand clothing, the racks are also full of designs you've never seen before and items with a little surprise.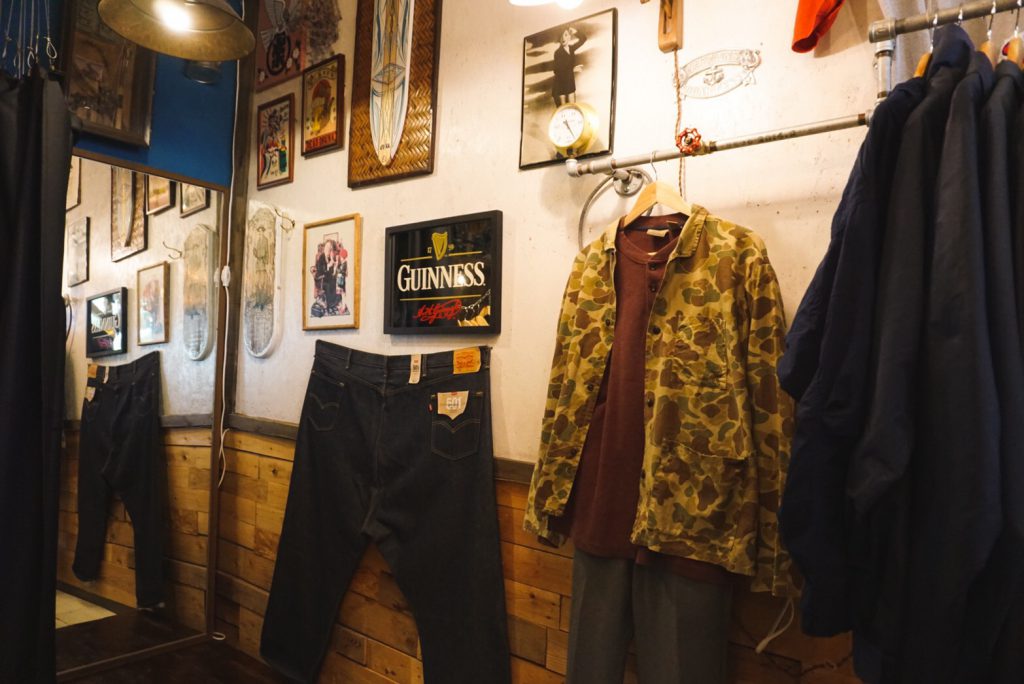 There are designs you don't see at other secondhand clothing stores, so these styles are great for people who don't want to be caught wearing the same thing as someone else.Among the mens wear, oversized T-shirts are very popular right now.For ladies wear, how about a colorful blouse or dress?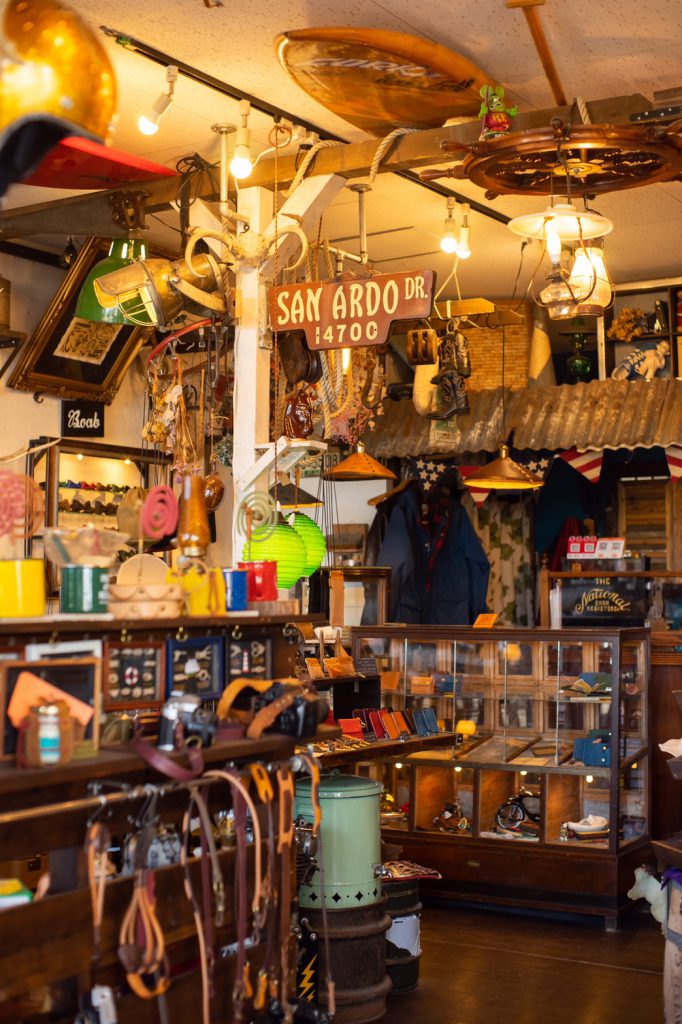 You'll have a hard time choosing between all the different items like accessories made with Tibetan turquoise, earrings made with materials from mostly Southeast Asia, and aprons made with fabrics crafted by local artisans.Find something you like as a present for yourself or souvenir of your trip.
CORK
| | |
| --- | --- |
| location | 2-31-8 Futenma, Ginowan City, Okinawa |
| business hours | 12:00 PM - 8:00 PM |
| Regular holiday | Irregular holidays |
| phone | 098-955-0751 |
| URL | https://www.facebook.com/masaki.iha.75 |
| Parking Lot | None (can park on the side of the road in front) |
| Instagram | cork_usedclothing |
| Instagram | boab_leather_works |