Hairstyles from London and nail art created with the latest printer Kos Hairdressing (Mashiki, Ginowan City)
Mashiki, Ginowan City is the home of the Tropical Beach that looks out onto the East China Sea and the Okinawa Convention Center large-scale facility where international events and exhibitions are held.Kos Hairdressing is located in one part of this area on Convention Street that connects national route 58 and the Ginowan Bypass.In addition to hairdressing services, this hair salon that opened in 2013 also let you easily try nail art using a state-of-the-art printer that is rarely seen in Okinawa.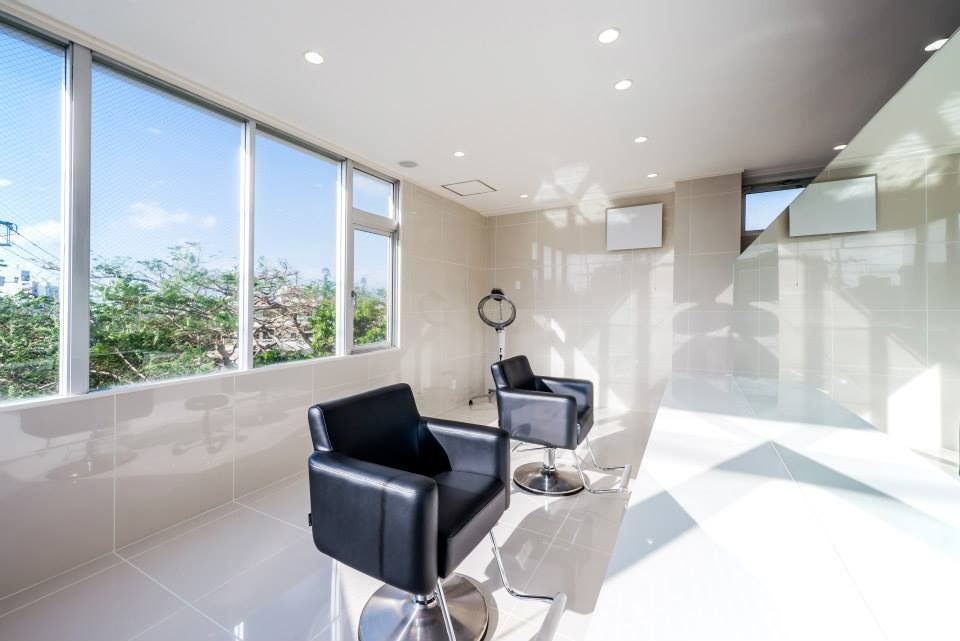 Without delay, let's go upstairs and see the salon that is on the third floor of the building.When you go through the door, you walk into a simple and stylish space with a pristine appearance.Based on the concept of any customer being able to dye their hair however they please, the interior decor was designed with a white base tone.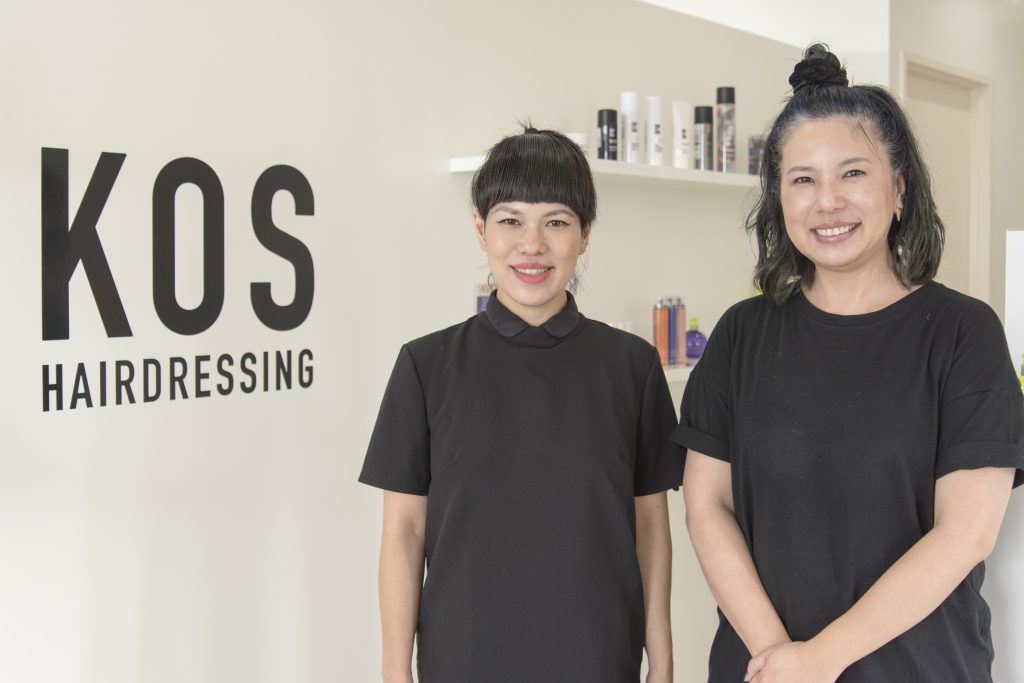 The salon is run by the owner, Kyoko Onaga, (left) and her sister, Shoko, (right). Kyoko, who is the younger sister, left Okinawa by herself when she was 20 and spent 10 years studying beauty techniques at her dream hair salon in London.She first obtained a beautician license in England, and her hairdressing style has a real London vibe.The older of the two, Shoko, also spent two years in London and both are fluent in both Japanese and English, so the salon may be more accommodating for people who are not Japanese.
Styling that creates beautiful hair and values each individual's requests and unique characteristics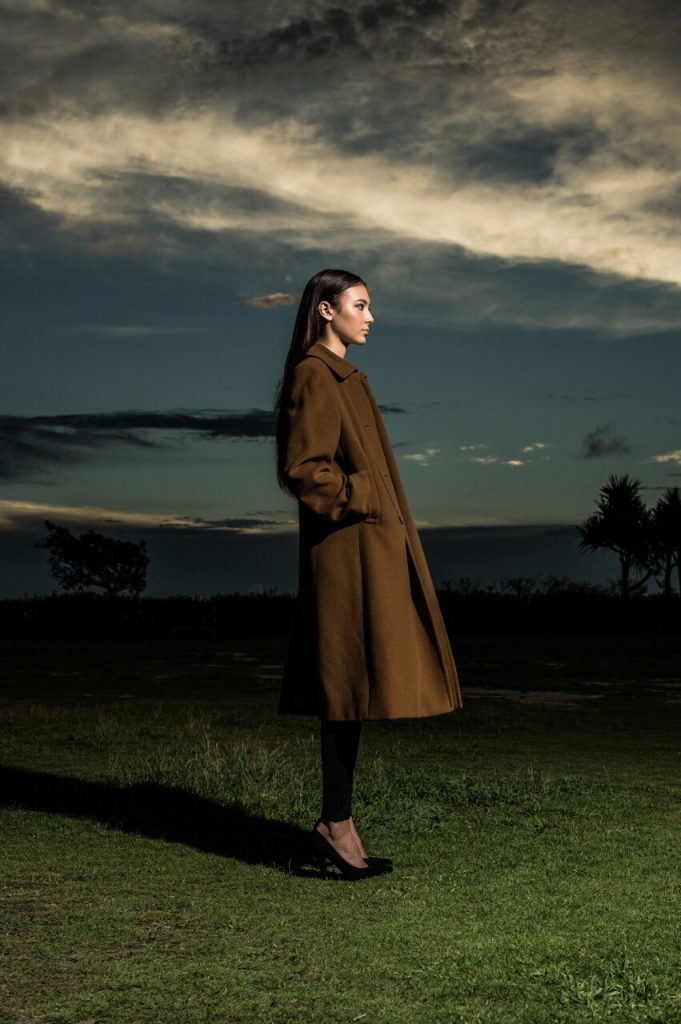 Kyoko says, "At our salon, we make creating beautiful hair top priority, and offer a wide variety of treatment-based options."Scalp care, hair treatment, and other options are recommended based on counseling tailored to the customer's hair type and condition, and the cut and dye options offered as a set with those hair fixing programs are available at affordable prices.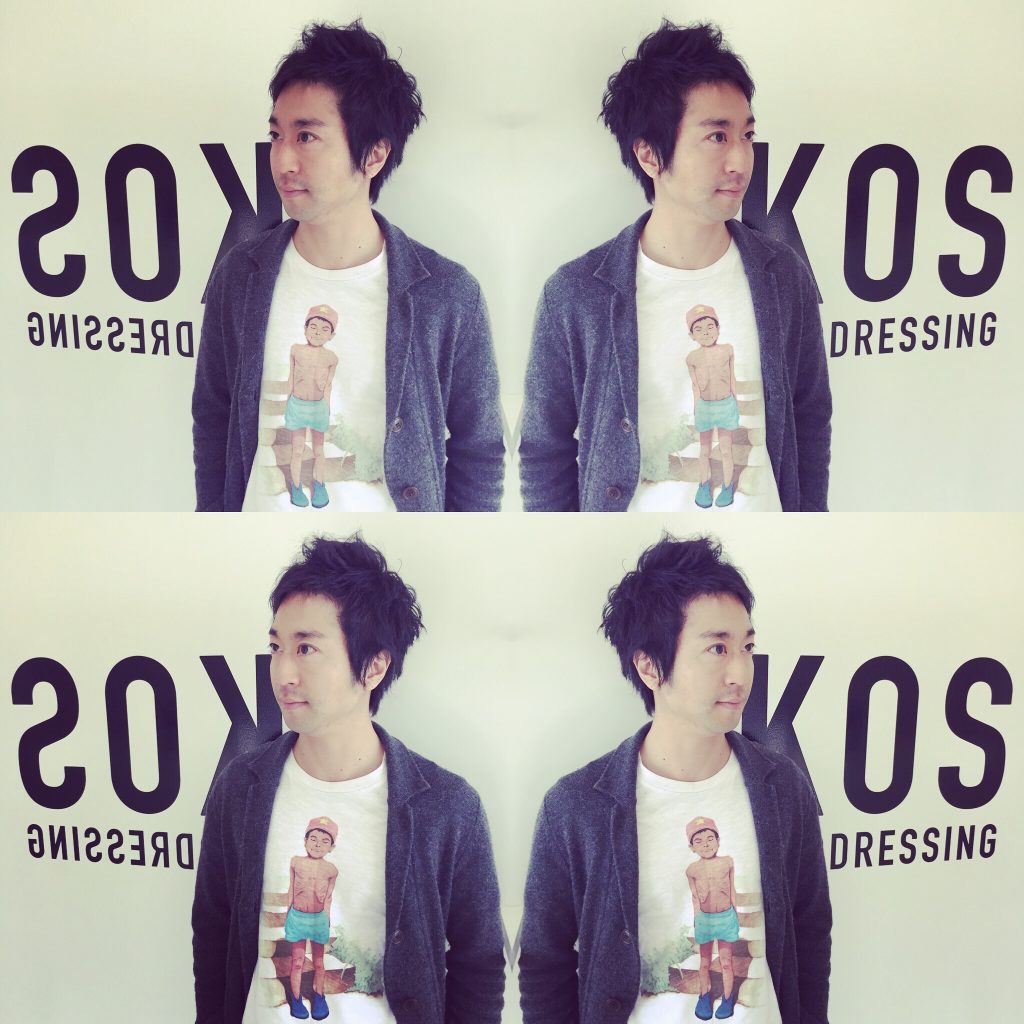 Kyoko has a superb hair styling sense.She can meet all types of styling requests like cute, cool, unique, and other hairstyles matched to the customers' wishes and preferences, whether male or female.Some examples of the prices are a cut and scalp treatment or hair treatment set at 7,500 yen (after tax) for ladies or 6,500 yen (after tax) for men or a cut, dye, and hair treatment set for 15,000 yen (after tax). The cut, dye, and hair treatment takes about three hours, so you should make a reservation in advance if you are planning to come during a trip.
KOS HAIRDRESSING
| | |
| --- | --- |
| location | 3F 2-18-1 Mashiki, Ginowan City, Okinawa |
| business hours | 11:00 AM - 8:00 PM *Sat.: 9:00 AM - 7:00 PM, Sun.: 9:00 AM - 6:00 PM |
| Regular holiday | Wednesdays, 2nd and 4th Tuesday |
| phone | 098-943-0650 |
| URL | https://kos-hair.com/ |
| Parking Lot | Yes (one on the ground floor, one that is a one-minute walk away) |
| FB | https://www.facebook.com/koshairdressing/ |
| Instagram | https://www.instagram.com/koshairdressing/ |