Motorcycle clothing for daily wear Harley-Davidson Okinawa (Oyama, Ginowan City)
You can't miss the conspicuous Harley-Davidson Okinawa shop with its long line of cool motorbikes along national route 58.This is the only official Harley-Davidson dealer in the prefecture.Did you know that it also has a large collection of apparel for sale?There is a diverse range of stylish items displaying the brand concept from casual wear to accessories and general merchandise.
Fashion brand that sets you apart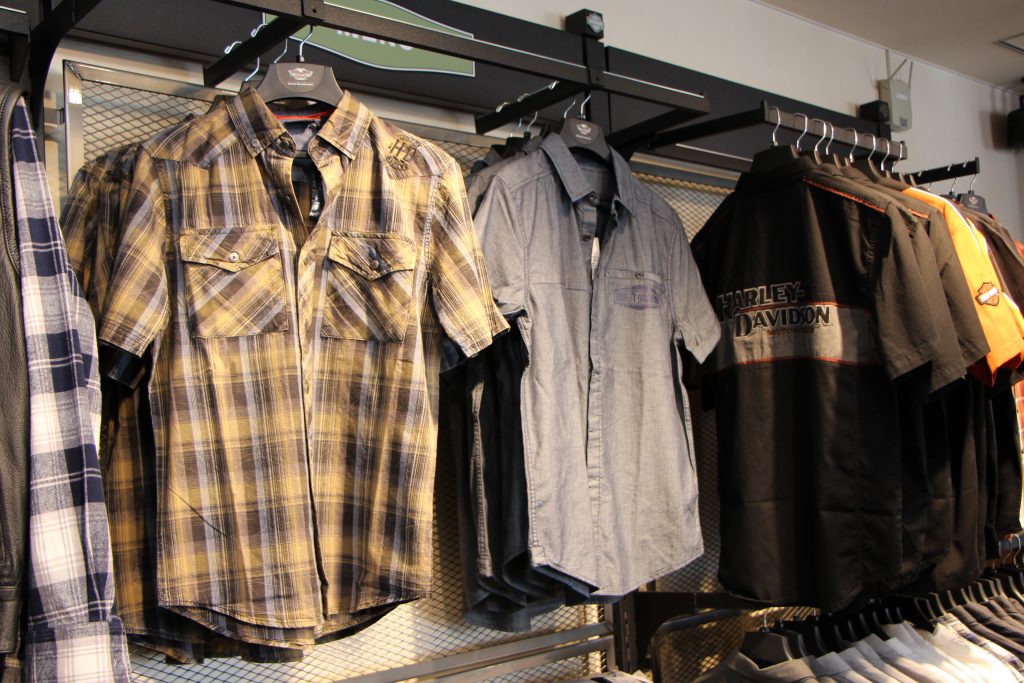 Harley-Davidson is a top world-class motorcycle manufacturer from the United States.Known simply as 'Harley,' it is synonymous with motorbikes in the U.S.Harley-Davidson that has been around for over a hundred years is also popular as a casual wear fashion brand and there are even specialty shops selling only Harley-Davidson apparel.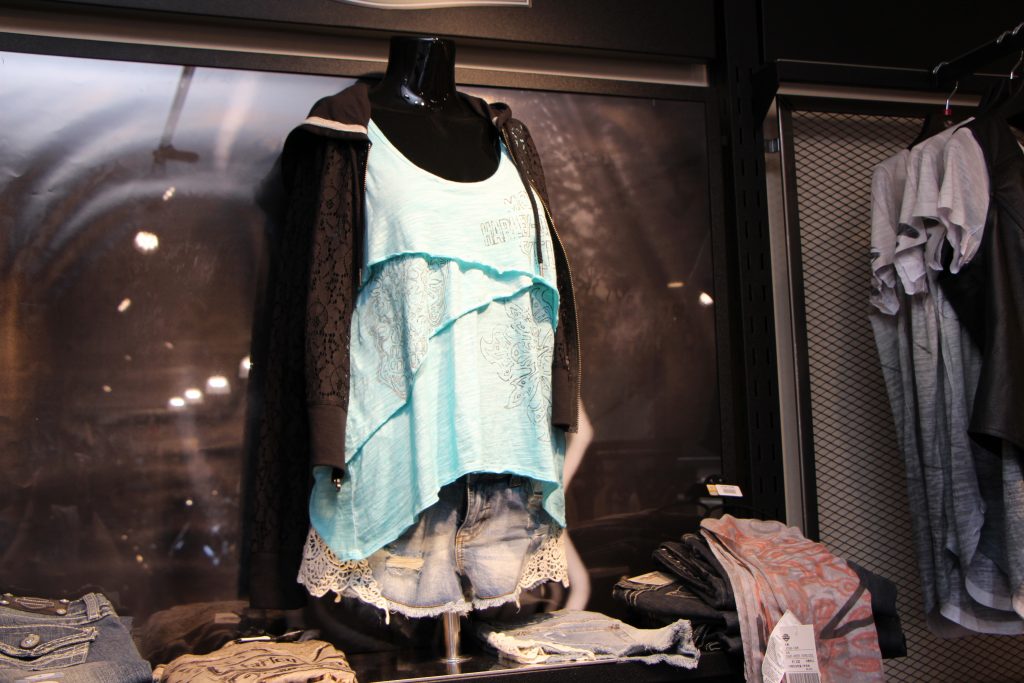 The unique designs that express freedom and rebellion -- the symbols of the Harley brand -- are dark-toned and let you experience a different world than usual.New designs are released every season. A great point about the designs is that they can be worn as everyday clothing in addition to riding wear.The young female staff often get surprised looks when people ask them where they get their clothes and they say, "Harley-Davidson."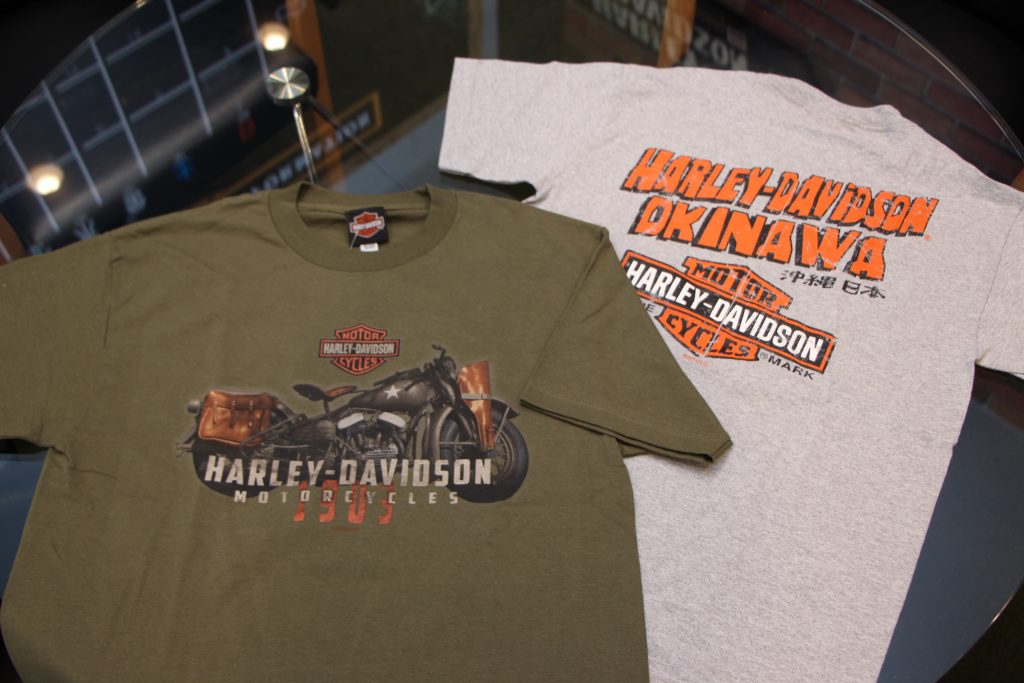 The originally-designed T-shirt emblazoned with "Okinawa Japan" in Japanese writing is the most popular pick and is available in both men's and ladies' styles in a wide variety of prints and colors. These are perfect as a purchase for your own personal use or as a souvenir.Some of the originally-designed products that are only available here are lapel pins, reusable shopping bags, and collectible casino chips.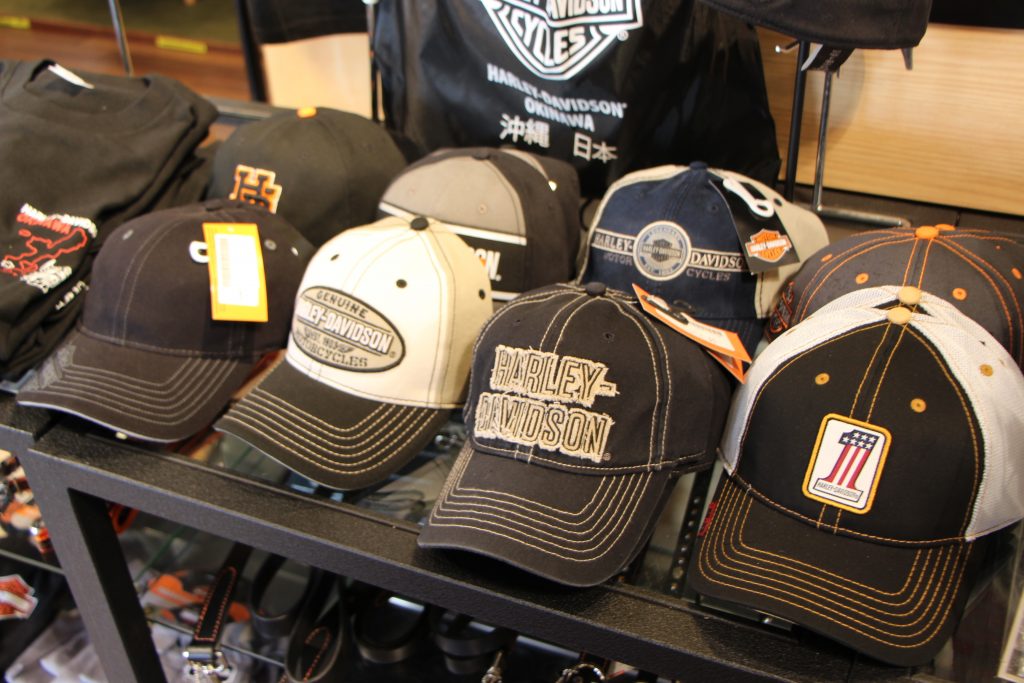 There is also a wide variety of accessories, including a diverse assortment of baseball caps, leather wallets, handbags, belts, belt-buckles, mugs, and more.Some products are priced at half of what they would be overseas, so many customers come to buy them in bulk.
Top service distinctive of an official dealer
Harley-Davidson Okinawa was opened about 20 years ago in response to requests by Harley owners living on the American military base.Apparently, there used to be a shop right on the base at the beginning.At some point, all bikers in the U.S. long for a Harley with its commanding presence.If you have a chance, stop by and experience the distinctive engine sounds and vibrations for yourself.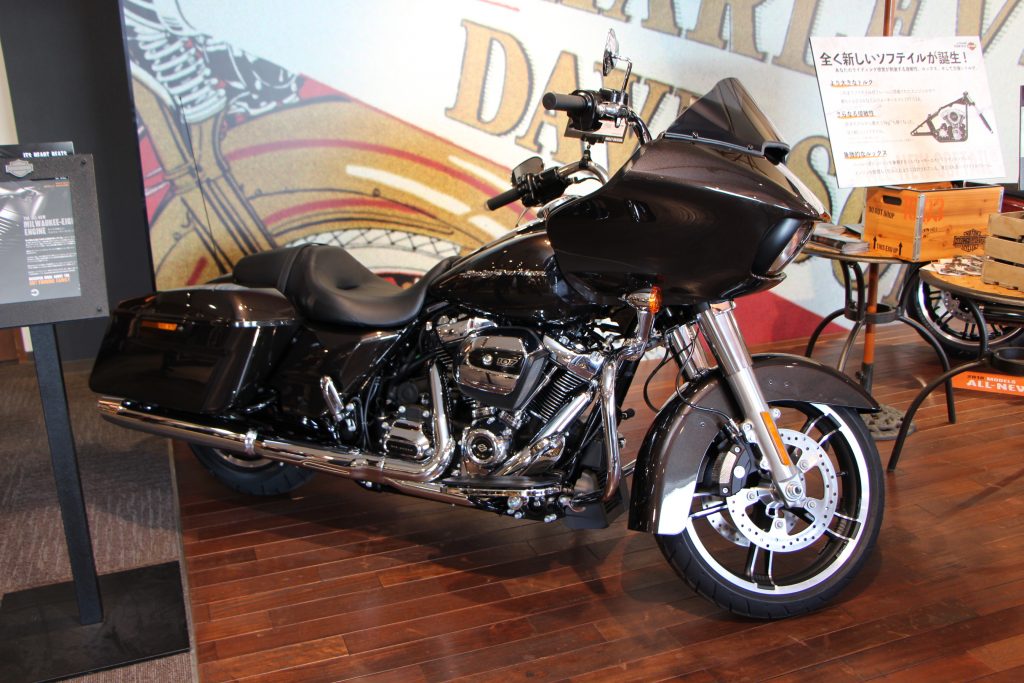 Only official dealers can sell new motorbikes, so this place is irresistible to motorbike lovers who want to see the newest models before everyone else.Another great point is that the shop offers its own special services like servicing by a certified mechanic.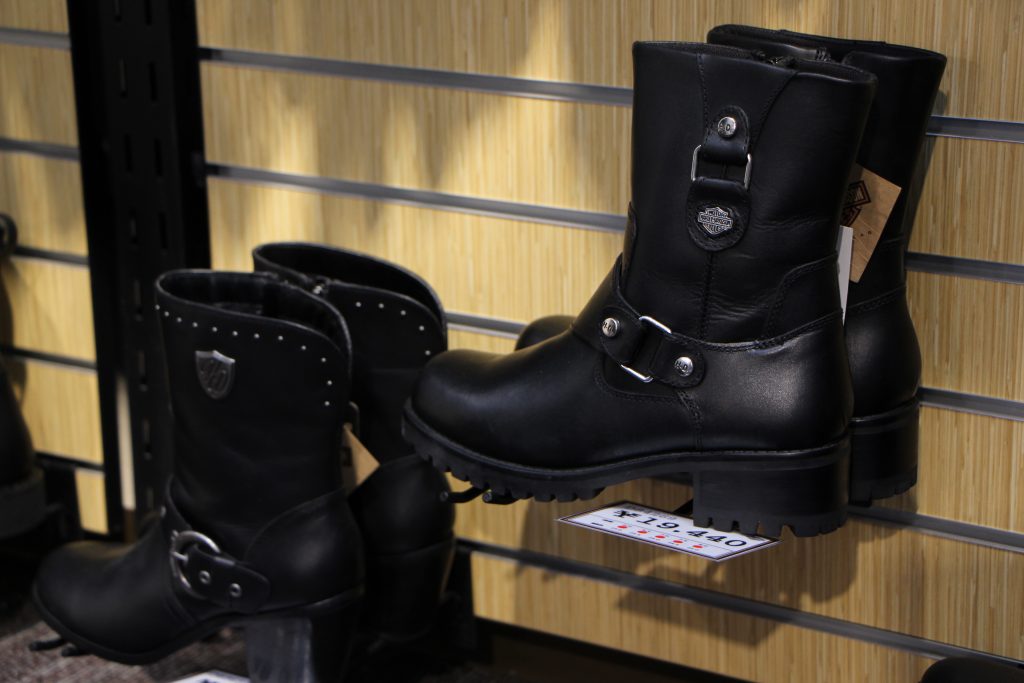 The super-stylish motorbike goods include impressive riding gear like highly functional jackets that have designs specially crafted with the rider in mind and hard-to-get helmets and gloves that are made in Japan.The boots that are also a part of American culture are genuine leather made by a famous manufacturer and start at 10,000 yen, so they are great for non-riders as well.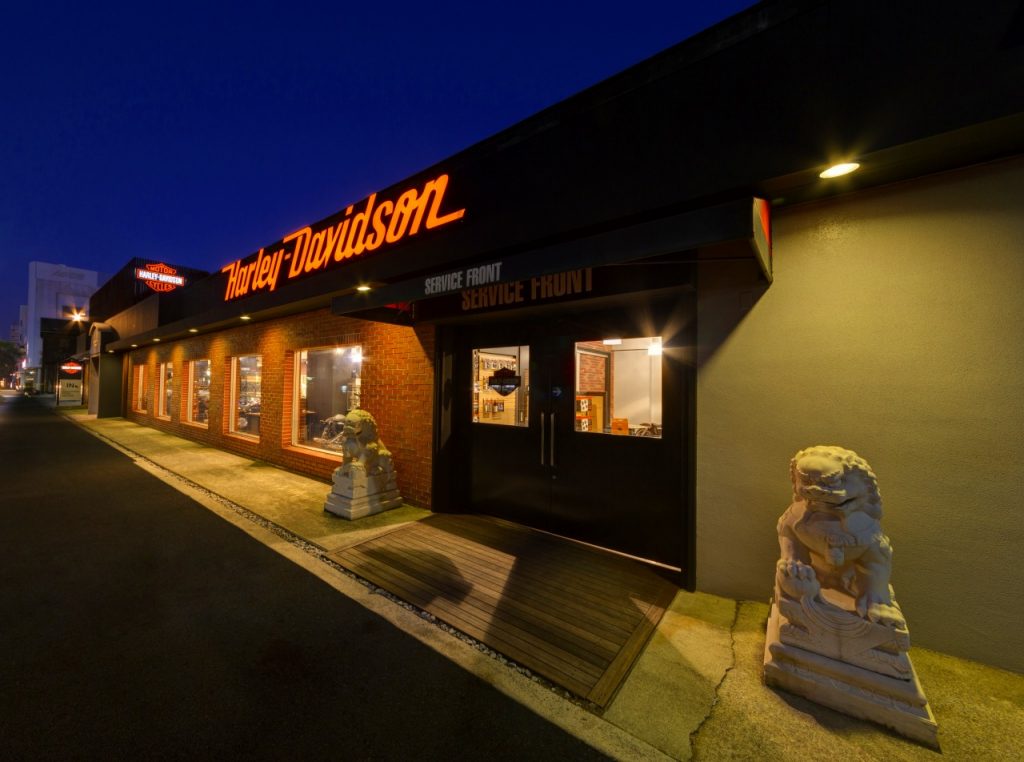 There is a fashion item for every point from your head to your toes, letting you enjoy a complete Harley-Davidson outfit.First see the motorcycles and the world view of Harley-Davidson and then take a look at the apparel.You will surely have a fated encounter with items that will play a starring role in your wardrobe.
Harley-Davidson Okinawa
| | |
| --- | --- |
| location | 1-10-18 Oyama, Ginowan City, Okinawa |
| business hours | 10:00~18:30 |
| Regular holiday | Monday, 2nd Tuesday, 3rd Sunday |
| phone | 098-870-9980 |
| URL | http://www.harleydavidson-okinawa.com/ |
| Parking Lot | Yes |
| Remarks | Facebook : https://www.facebook.com/hdokinawa.japan |