Welcome, to a land of healing and vitality – LAGUNA GARDEN HOTEL (Mashiki, Ginowan City)
Our hotel is located in the Ginowan Marina District in Northern Okinawa, 30 minutes by car from Naha Airport, a key traffic point where Northern and Southern Okinawa meet. With The Tropical Beach within walking distance, it's a perfect place for visitors looking to enjoy both the town and the sea.
With a distance of only 20 minutes by car to Naha City, 10 minutes to the "American Village", a popular destination for young people and within close proximity to the bustling Tropical Beach and International Convention Center, we are a suitable spot for not only leisure but also business purposes.
We at the Laguna Garden Hotel, within the healing lands of Okinawa, always strive sincerely to bring a relaxing experience to each and every visitor. Because our visitors have entrusted us with their precious time, we must do our best to fill their stay with wonderful memories, for that is our mission as the "hotel closest to the heart".
A Charming First-Class Hotel of the South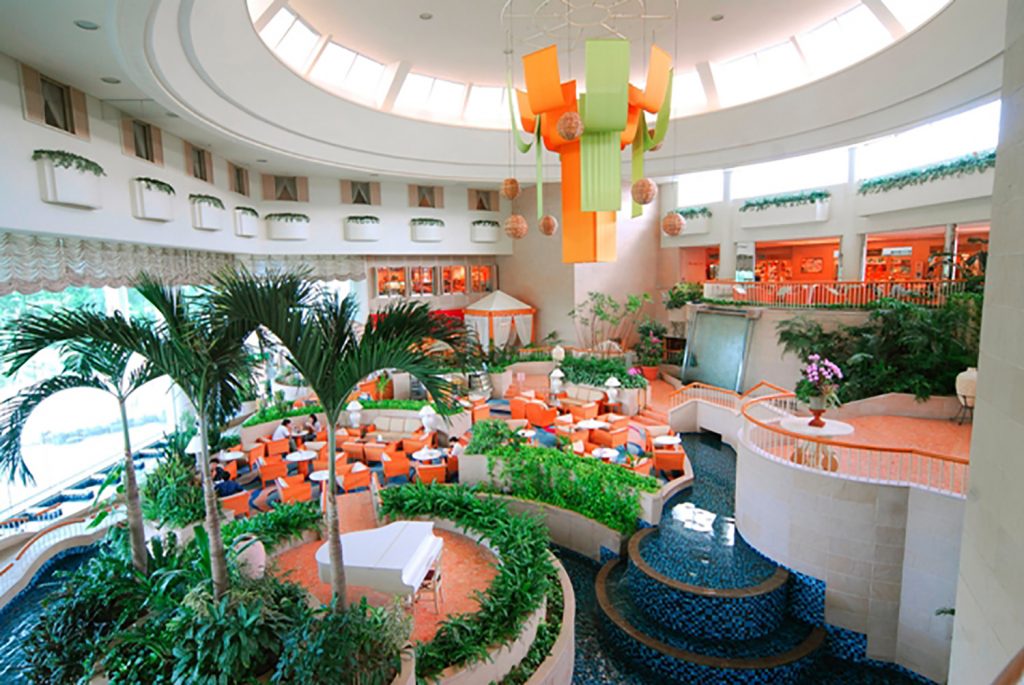 As customers enter our main entrance, the first thing they will see is our lounge, an atrium surrounded by trees and water and on the other side, through large glass windows, a garden of scattering southern flowers can be seen. An atmosphere which can only be described as a "Garden Oasis." Regarding facilities, we have the largest indoor and outdoor pools in Okinawa, and a developed system of restaurants, bars, lounges and Ryukyu beauty salons, ensuring a quality time for visitors.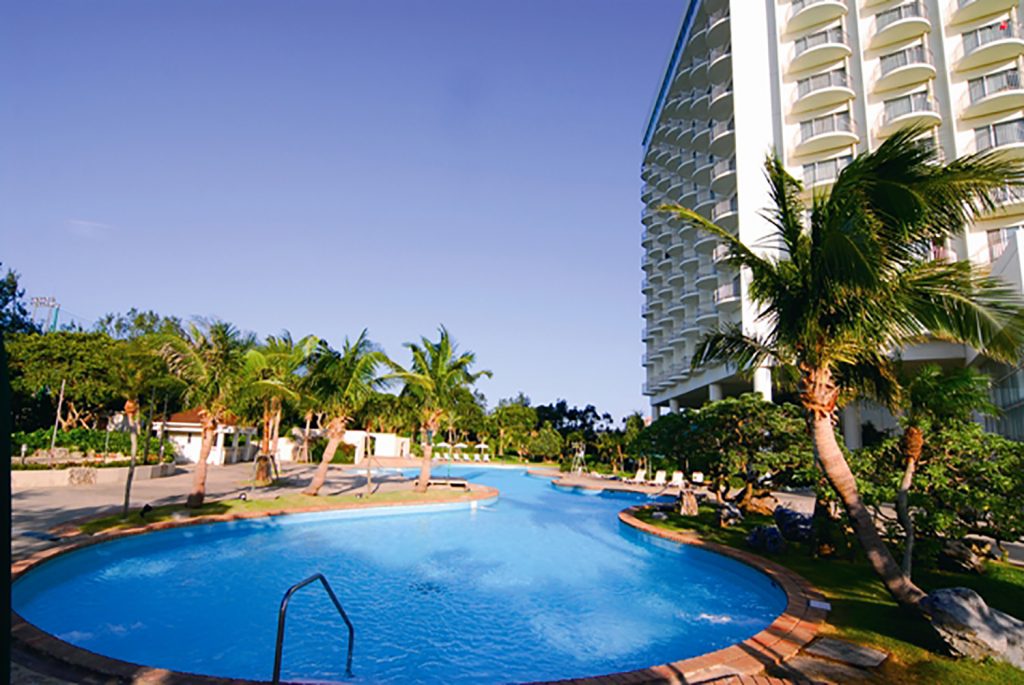 All rooms come with a balcony overlooking the East China Sea, for a relaxing time amidst a freely expanding environment. Furthermore, we are also very proud of our Laguna Aquazone, a leisure complex featuring the largest outdoor pool in Okinawa, an indoor pool with jacuzzi, public baths, sauna, and fitness gyms all in one place.
A Chance to Experience Local Cuisine and Global Deliciousness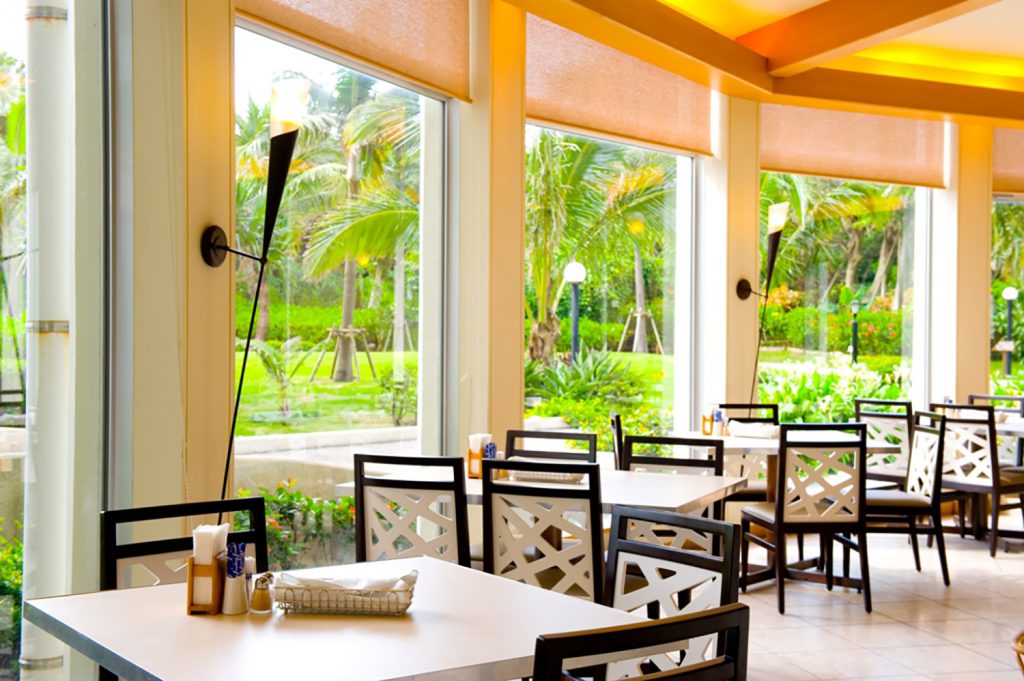 For breakfast at our open-air Paseo Restaurant, customers can enjoy freshly baked bread every morning, directly from our in-house bakeries along with special omelets prepared right before your eyes. Furthermore, our Annon Japanese Dining serves both Japanese and Ryukyu cuisine, with ingredients according to the season, and our skillfully prepared tempura and sushi counters are also beloved by customers.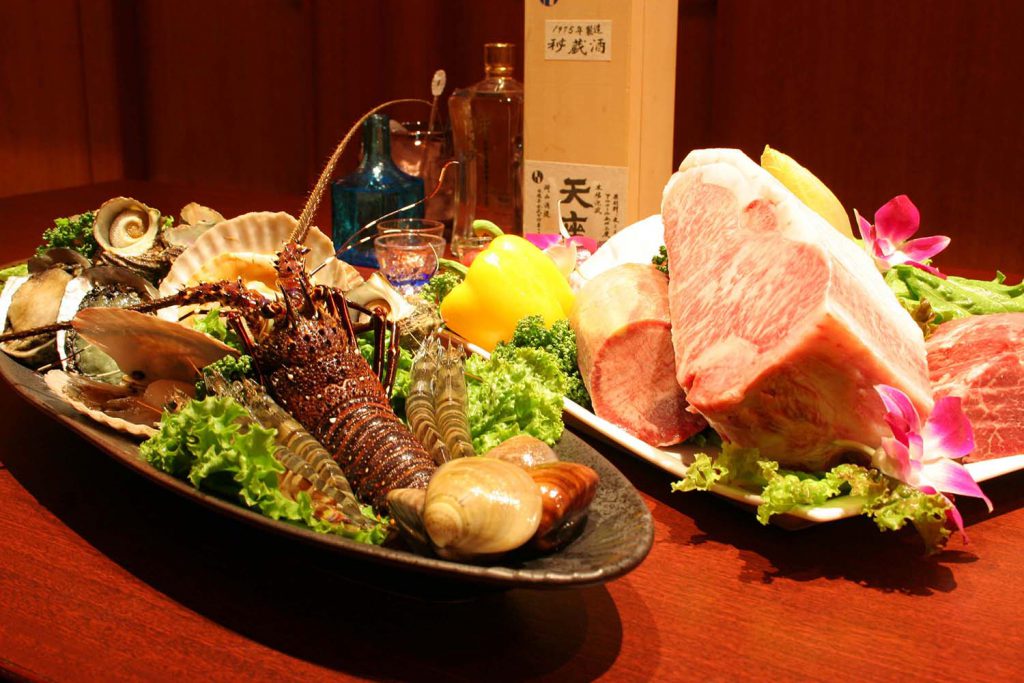 At our Chinese restaurant Kochuten, with beautiful views on the top floor, we try as much as possible to bring the unique Sichuan spices and flavors into every meal we make. And at our grilling restaurant Rin, we prepare the best black Japanese beef (Kuroge Wagyu) and seafood for your grilling pleasure. Through the customer's skillful grilling, the ingredients' true flavors really shine through.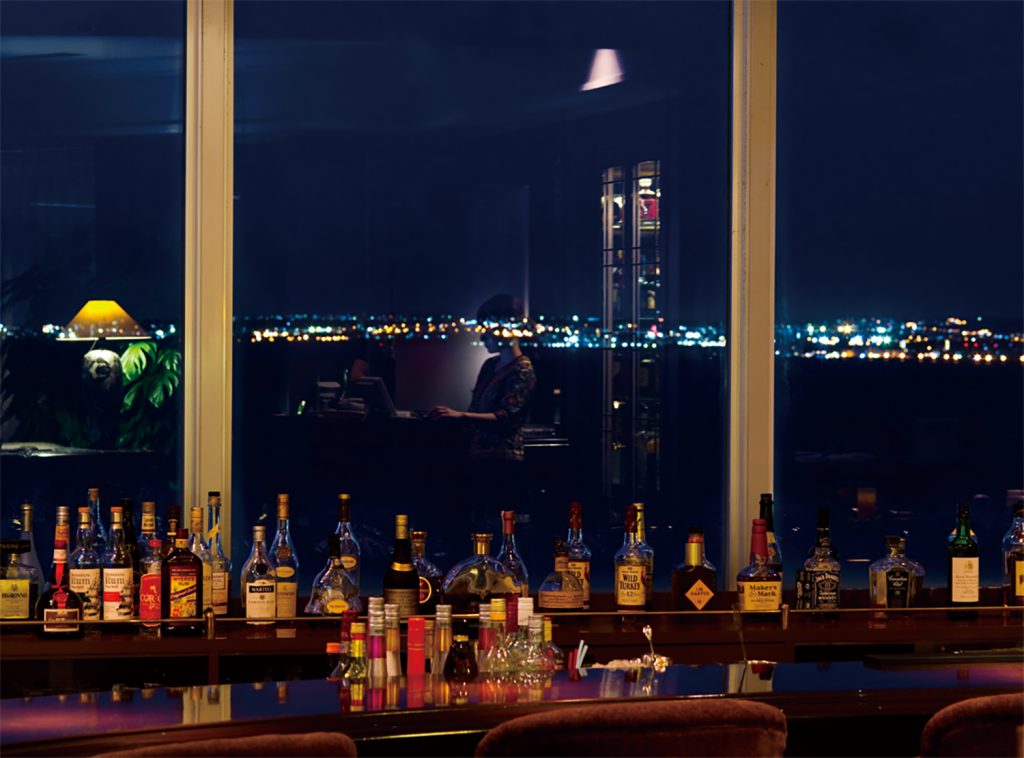 At our top-floor bar and lounge "Paddle," one can enjoy the sunset sinking into the East China Sea and at night the sparkle of the moon's reflection dancing over the waves, all ingredients for a good time alongside our special cocktail, made from local Awamori (Okinawan Distilled Spirits).
LAGUNA GARDEN HOTEL
| | |
| --- | --- |
| location | 4-1-1 Mashiki, Ginowan City, Okinawa Prefecture |
| phone | Representative Hotline: 098-897-2121 |
| URL | http://www.laguna-garden.jp/ |
| Parking Lot | Available  |
| credit card | Diners, VISA, Masters, DC, JCB, Million, NICOS, SAISON, AMEX,China UnionPay |
| Main facilities | Outdoor - Indoor pools, Banquet halls, Beauty salons, Public baths - Saunas, Souvenir shops, Beauty parlors, Photography rooms, Fitness gyms, Marriage venues, Restaurants - Bars |