Connecting People, Expanding Happiness – Festone (Mashiki, Ginowan City)
Located on the western coast of Ginowan City in central Okinawa, Festone is a hotel overlooking the magnificent East China Sea with a view of the sunset like no other. From the spacious rooms where the yacht harbor and the sea can be viewed, one enjoys the pure and clear mornings and the excellent view of the coastal sundown.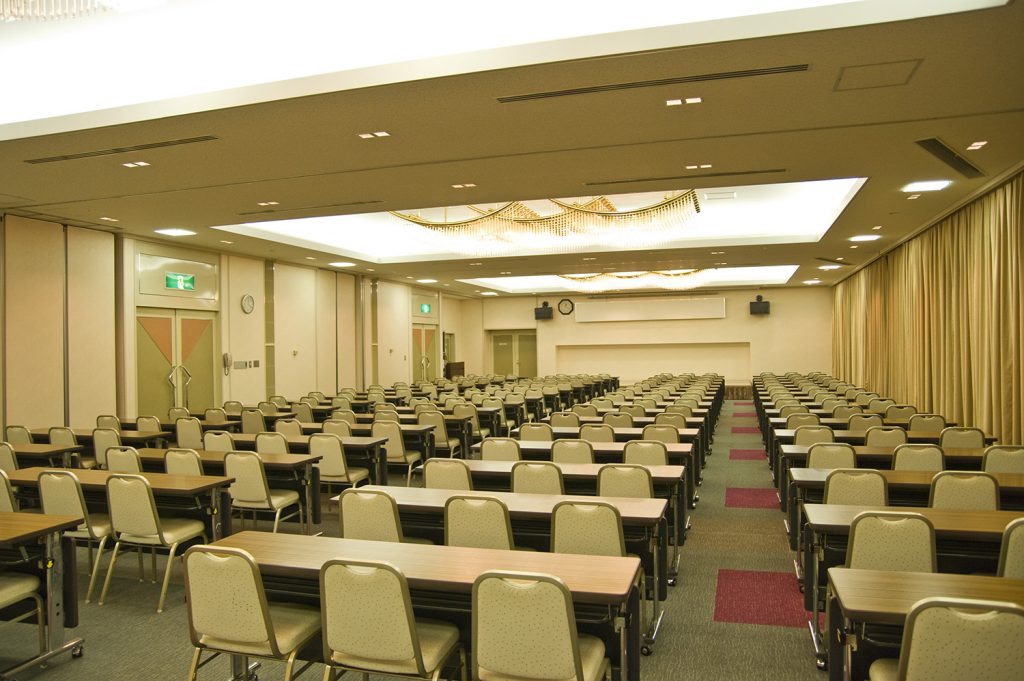 Aside from the relaxing guest rooms, we also have a multipurpose hall capable of supporting a maximum of 200 people, research rooms, conference halls and restaurants. Suitable for a variety of events from symposiums, training sessions to exhibitions, we are highly regarded as the perfect place for an unforgettable time with your friends and colleagues.
Thanks to our location near the main road connecting to the National Route 58 and the Okinawa Expressway, travel to the Northern and Southern parts is very convenient. The Okinawa Convention Center, Ginowan Tropical Beach, Ginowan Seaside Park and shopping centers are all within walking distance, making us an ideal spot for both sightseeing and business purposes. Lodging fees per person, in normal conditions (Excluding New Years' Eve, and with reservation from 4 days - 3 months prior), would be 6.300 yen for a 2-person room (7.100 yen for breakfast-included, 8.600 yen for dinner-included, and 9.300 yen for both), 5.200 yen for a 3-person room (6.000 yen for breakfast, 7.500 yen for dinner, and 8.200 yen for both), and 4.500 yen for a 4-to-6-person room (5.300 yen for breakfast, 6.800 yen for dinner, 7.500 yen for both). Please contact us for details regarding children's fees and other matters.
Enjoy the Flavor that is the Pride of our Chefs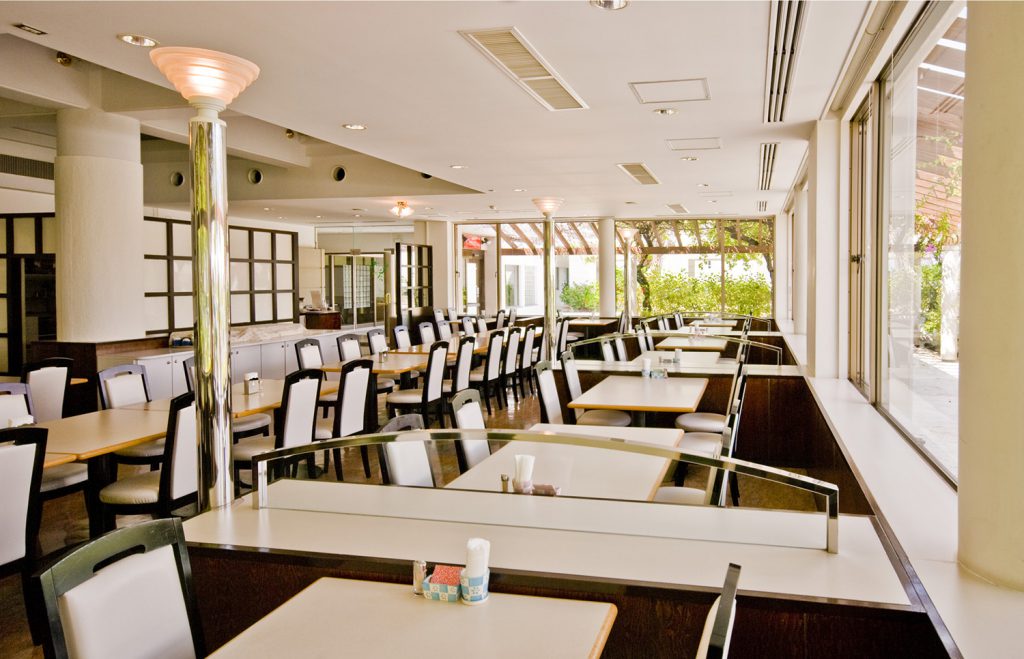 For our lunch buffet, we try to focus on creating a healthy meal with herbal tea, medicine soup, ashitebichi (an Okinawan delicacy made from pig trotters cooked with soy sauce and spice), topped off with sweet sake, sure to satisfy even the most pickiest customer. Our meals with a focus on ingredient and healthiness have earned us first place in the ranking of "Most popular buffet spots" in the Urasoe - Ginowan area, according to the largest gourmet site in Japan Tabelog. We are very proud to be beloved by not only local people but also visitors from afar and would like this flavor to be enjoyed by as many as possible.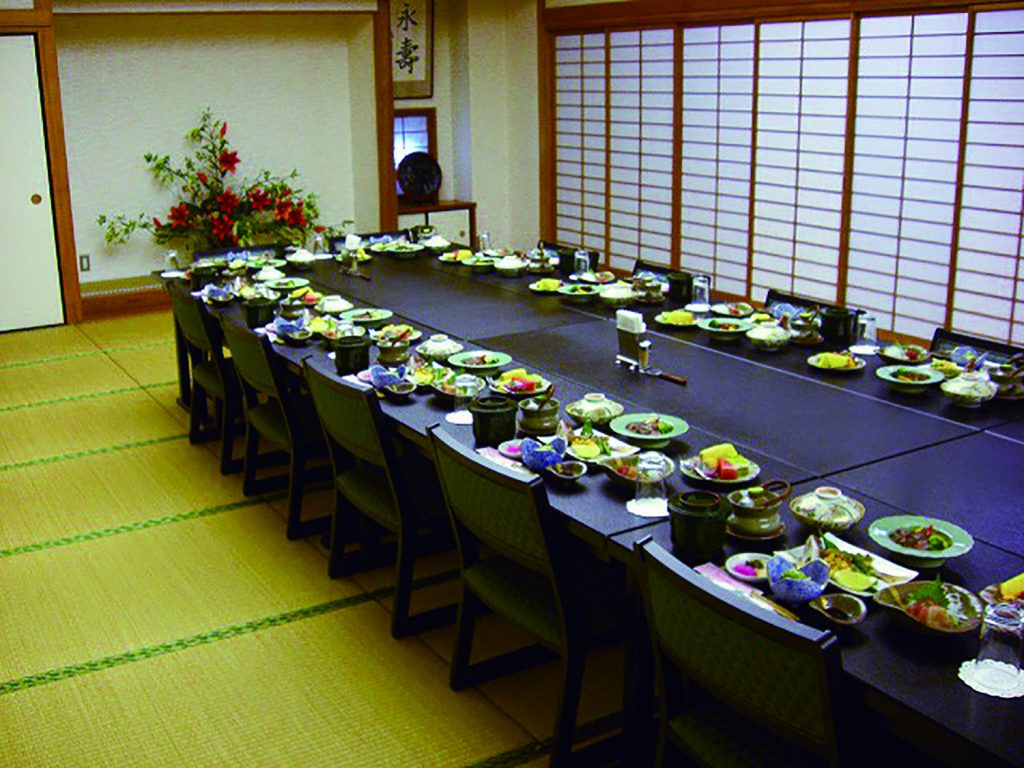 We can prepare meals for banquets, parties, toshibi iwai (birthday celebration), farewell - welcome parties, class reunions, assemblies, anniversaries and barbeques, depending on the purpose, budget and the number of customers. We also take orders for dessert or catering to events. Our staff go about their business in the most proper manner, to ensure the customer may have a comfortable time with friends and family. Furthermore, gift cards such as JCB, VISA, DC, NICOS, OCS, UFJ may also be redeemed.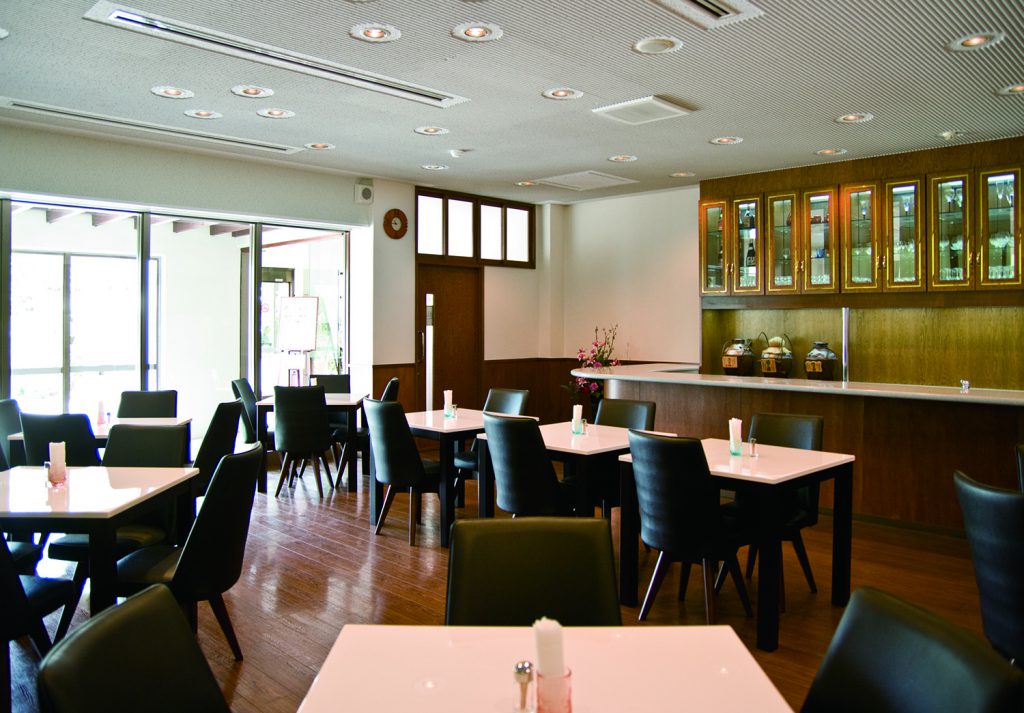 Festone is an Italian word which means "wreath of flowers," a garland, and thus it may be said to symbolize the joy of people gathering, talking, learning, dancing, having fun, healing and connecting together, like flowers in a wreath. And following the spirit of our name, we strive to provide a most special time and space for our guests.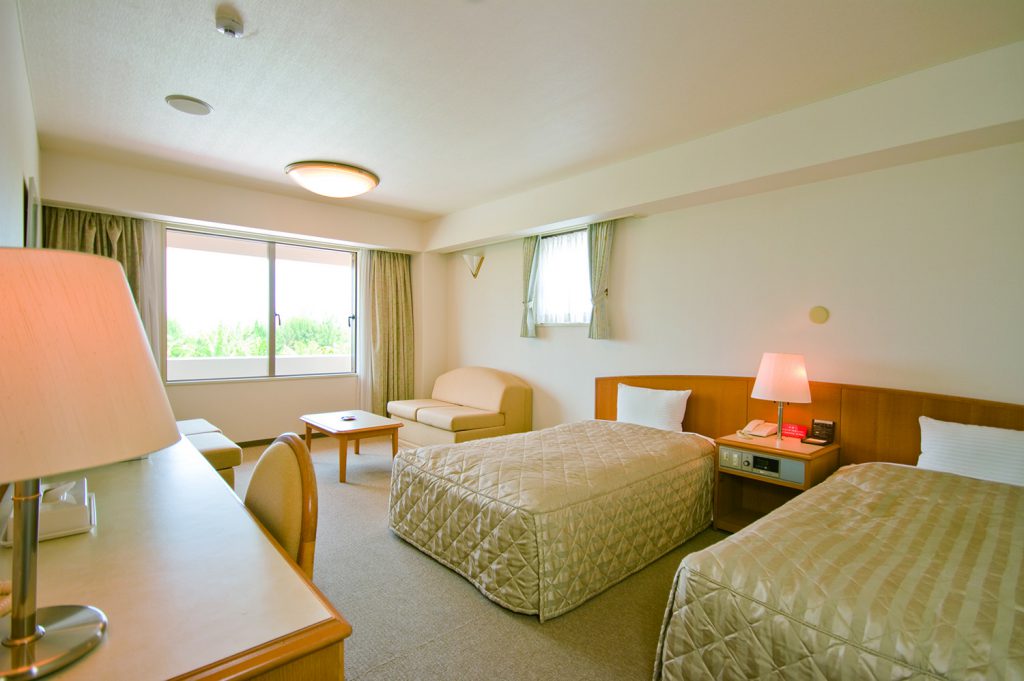 We provide comfortable, clean rooms for relaxation, with non-smoking rooms available upon request. The Internet is accessible in every room, at the 1st-floor lounge and in the venues (excluding the banquet hall), and equipment such as vending machines and coin laundry are also available for convenience.
Our hotel is located close to such popular tourist spots such as the Tropical Beach, the American Village, Okinawa Churaumi Aquarium, Shuri Castle, T-Galleria Okinawa and the Okinawa Prefectural Museum - Arthouse with convenient access. There are also marine spots and walking tours through historical sites for your enjoyment.
Culture Resort Festone
| | |
| --- | --- |
| location | 3-28-1 Mashiki, Ginowan City, Okinawa Prefecture |
| phone | 098-898-1212 |
| URL | http://festone.jp/ |
| Parking Lot | Available |
| credit card | JCB, VISA, MASTERS, UC, DC, AMEX, NICOS. OCS, UFJ Card, Rakuten Edy |
| Main facilities | Multipurpose halls, Research rooms, Conference halls, Meeting rooms, Banquet halls, Restaurants,Barbecue terrace |